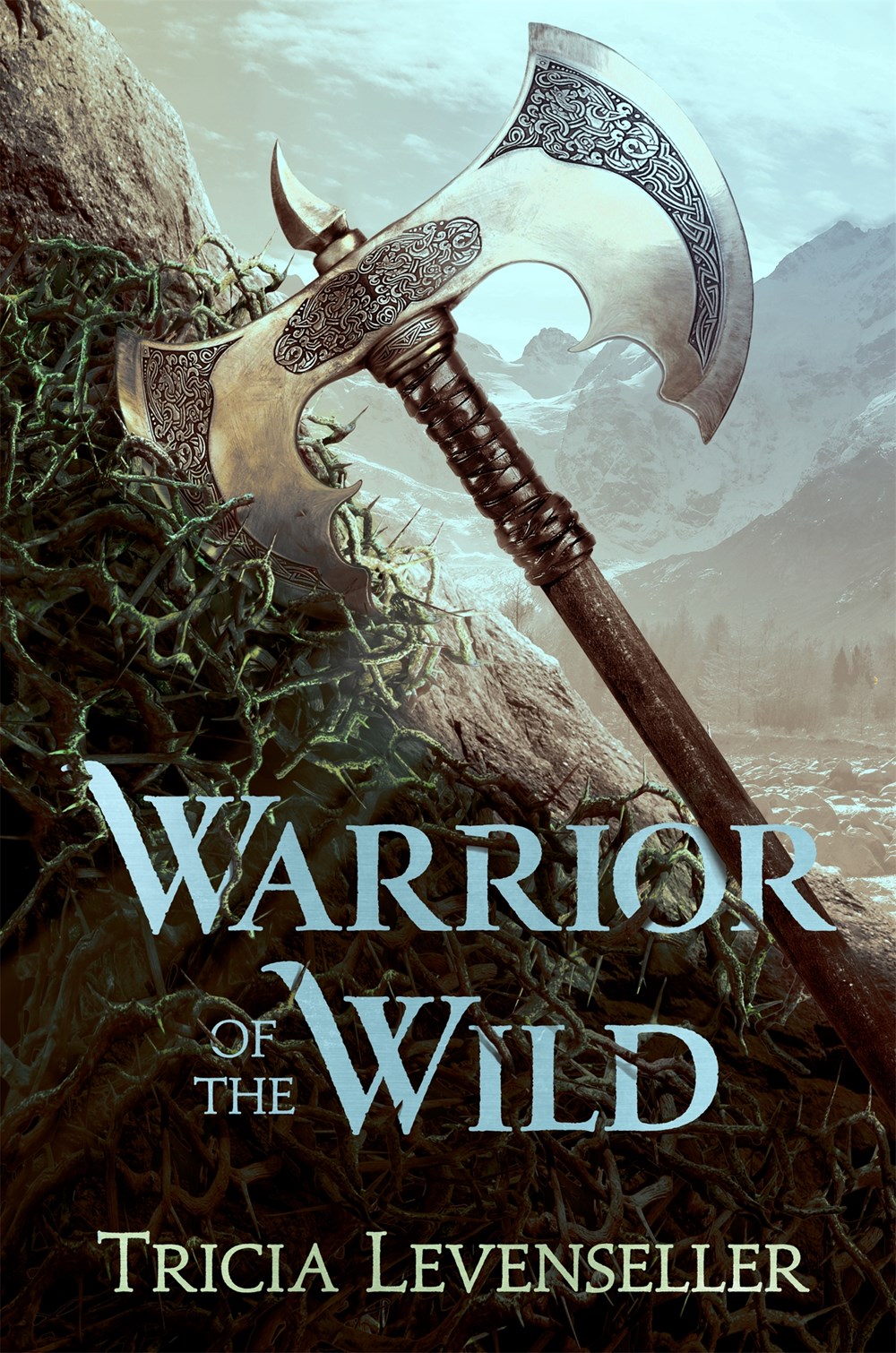 When the Wonder Woman movie came out a couple of years ago, I was surprised by how much I enjoyed it. I'd been expecting an hour and a half of battle scenes, which usually leave me cold. But in addition to appreciating the fact that there was a lot more story in Wonder Woman than I expected, I also finally understood what generations of boys and men must experience when they watch superhero movies: the chance to project themselves into the action and feel the thrill of triumph as personal.
The fight scenes in Wonder Woman, while still never going to be my favorite part of a movie, were ten times more interesting and fun to watch because there were women doing the kicking and leaping. It felt unexpectedly empowering.
So why does the current trend of girls with weapons on fantasy covers make me a little uneasy?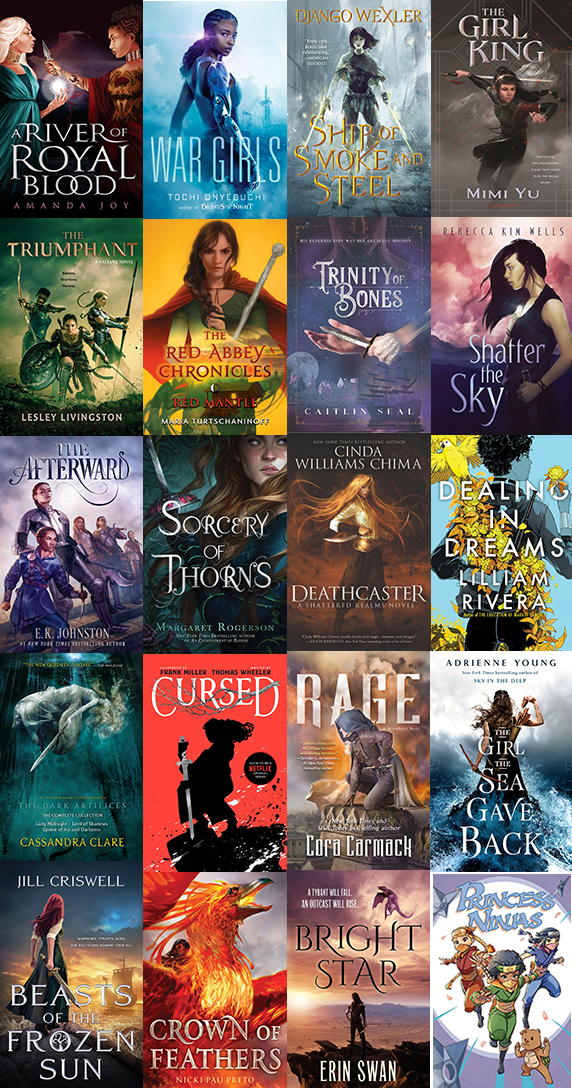 Strong girls in literature saved me as a child. There weren't so many fantasy heroines to relate to back then, but there were outliers and stubbornly-themselves girls, girls who created their own definitions of what it meant to be a girl.
I must have read Tolkien's Lord of the Rings trilogy eight times as a teenager. The Two Towers was always my least favorite of the three because so much of it takes place on the battlefield. There are entire chapters I pretty much skimmed. Still, I did slow down to read battle scenes whenever Eowyn, the shieldmaiden who disguised herself as a man in order to fight for her people, appeared on the scene. I hated the violence, but I loved her strength.
As an adult, I continue to read and love strong-girl books. The heroines in Tamora Pierce's Tortall books are fantastic; Alanna is one of the all-time great knights. There are loads of iconic figures of strength in YA—Cimorene, Katniss, Tiffany Aching, and so on—and they are brilliant to read. I think I'm having trouble with all the weaponry.
There are a LOT of girls armed with swords and knives on book covers these days. I love the strength and action of these heroines, I love their fierce capacity for protection and self-protection. I think what gives me pause is that, increasingly, we seem to be equating power and strength with weapons, battle, and conquest—which feels a little like giving in to centuries-old male visions of strength and power—power over, strength that requires someone else to fall—rather than celebrating the creative and constructive versions of those qualities, and what they look like in actual women.
Admittedly, a book jacket showing collaborative teamwork would be a snooze, and it's hard to convey strength and leadership brilliance without using these easy symbols. The books above, by and large, look like great reads, and I love that girls can project themselves onto badass, take-action heroines. It's just that, in a society already plagued by devastatingly real violence, I find myself yearning for new definitions of what "badass" looks like.