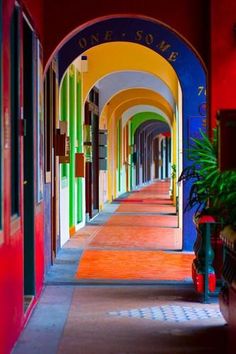 Going through a picture book frontlist kit is a bit like walking down a long corridor lined with ornate doors. We poke our head through every door. Many lead to the familiar places suggested by the book jackets which adorn them. Yet our expectations are often slightly askew, either pleasantly or otherwise. Every now and then, however, we cross a doorway and find ourselves in a markedly different place than we had been prepared for, a place whose quality grows stronger with every step.
That was my experience when I stepped within The Important Thing About Margaret Wise Brown yesterday. It is a picture book biography by Mac Barnett, illustrated by Sarah Jacoby. I knew right away I wanted to write about this book. Later in the day I realized something else unexpected, that my ShelfTalker pal Meghan Dietsche Goel had already written about the book, in the same context I was planning on! Denied! What now?

I read Meghan's post with interest and found it to be a very fine post indeed. If I had been in any position to do my own post on the book, which I clearly was not, I would have focused on the three things that really made The Important Thing About Margret Wise Brown exceptional to me.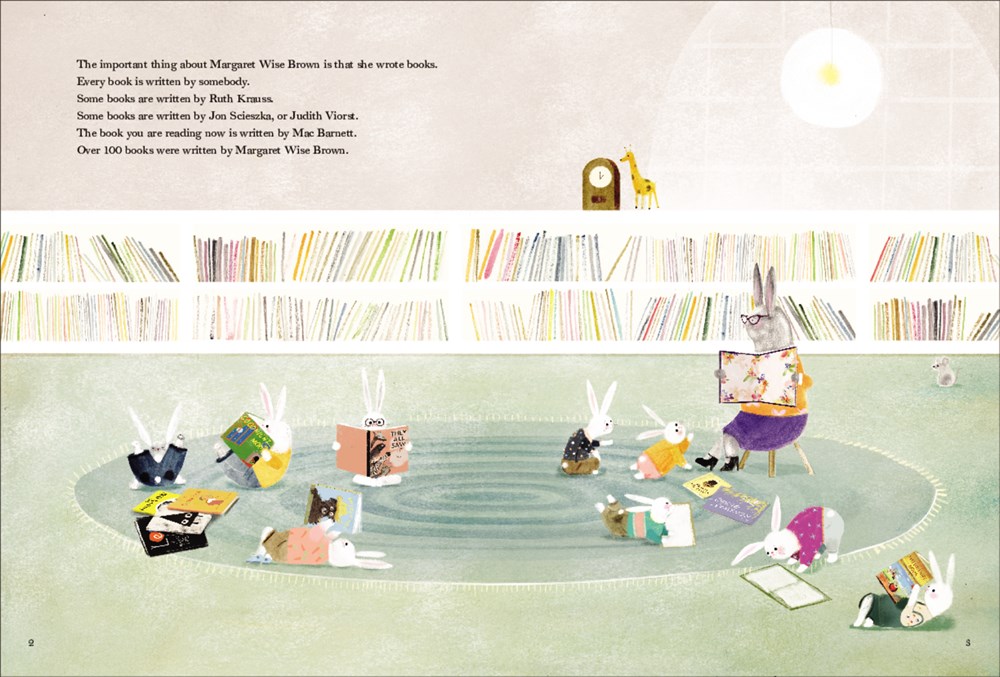 The first was the sublime success of Barnett's direct conversation with the reader. Meta misses far more than it succeeds in picture books but Barnett not only threaded the needle here, he embellished everything it touched with a dual thread of deft, lightly spun humor and a heartfelt earnestness I found totally unexpected. You think you know an author's range and then you are so wrong. I love that.
Second, he tackles two complex concepts and brings them together in a powerful manner. First, that "no good book is loved by everyone, and any good book is bound to bother somebody." He pairs this concept with an example from the literary history of children's literature, the restrictive practices of Anne Carroll Moore, the head of Children's Library Services at the New York Public Library from 1918-1941. Moore strenuously mistook her own literary values for an objective standard, erecting a castle wall which unconventional authors such as Margaret Wise Brown were left on the outside of.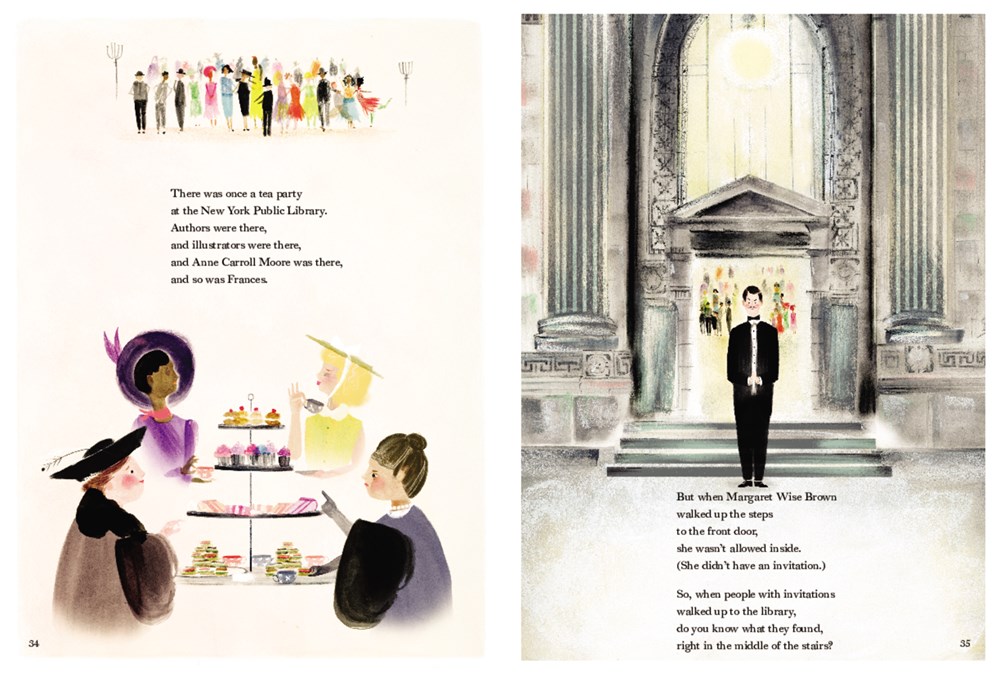 These twin concepts of barriers composed of bias and orthodoxy, along with their essential fallacies, not only illuminates the life and legacy of Margaret Wise Brown, but they provide a powerful cautionary tale. In our present world of children's bookselling and publishing, where we are engaged not only in a laudable effort to overcome biases, but also, at times, of instituting a knee-jerk orthodoxy in the process. Barnett's perspective provides some real insight into the need to recognize the shared but finite sphere of loving particular books.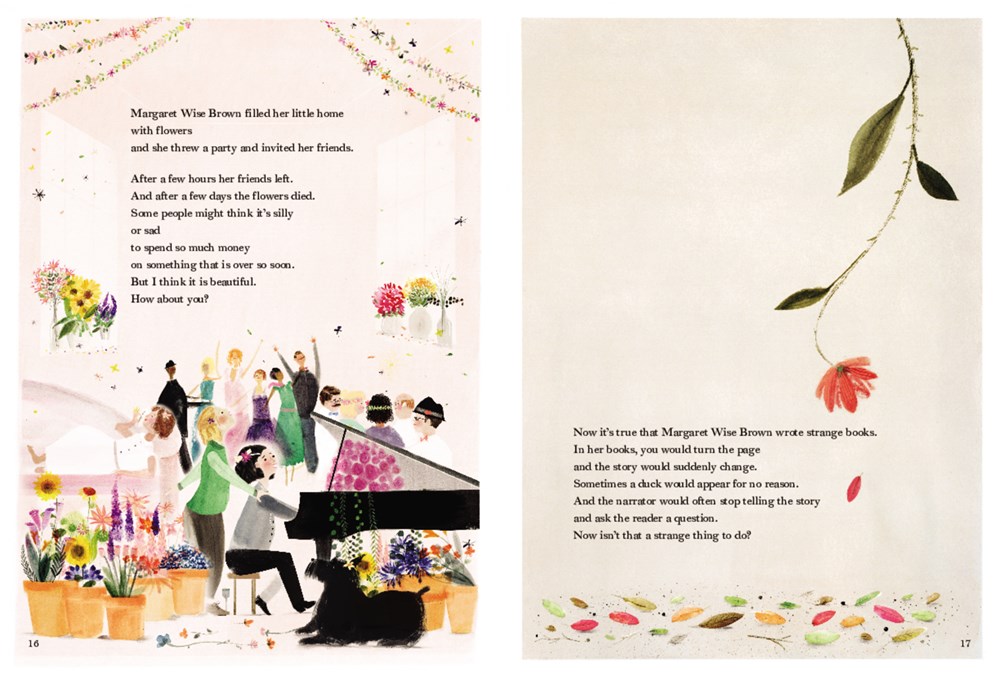 Finally, in the midst of all this unlooked-for wisdom he steps up at the end to say something truly poignant about Brown's untimely demise. "Lives don't work like books do. They can end suddenly, as fast as you kick your leg in the air…There are patterns in a life and patterns in a story, but in real lives and good stories the patterns are hard to see, because the truth is never made of straight lines… But sometimes you find a book that feels as strange as life does… Margaret Wise Brown wrote books like this, and she wrote them for children, because she believed children deserve important books."
And that is the important thing about The Important Thing About Margaret Wise Brown. It's one of those books.