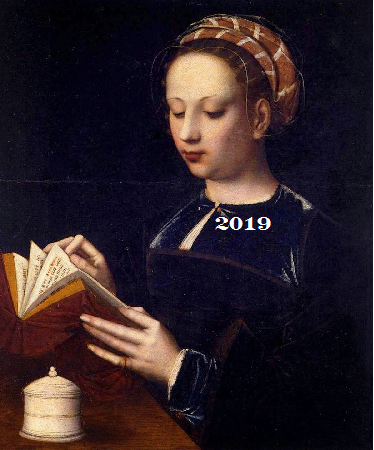 I appeared for my interview with The Year 2019 right on time. Unpunctuality is dangerous when dealing with a Year, I have found.
Kenny : Thank you for taking time to speak with me.
The Year 2019: Delighted.
Kenny : I hardly know where to begin. Never have I had so many questions for a New Year. Hmmn, Perhaps we should start there.  Would you agree that that the number of questions being directed at you is unusually high?
The Year 2019: It is not a matter of agreement, Kenny, but of hard data. The number of questions laid at a New Year's feet are strictly calculated, and we are paid accordingly.
Kenny : Paid! How are you paid?
The Year 2019: In Ylphs.
Kenny : Ylphs? What are Ylphs?
The Year 2019: The Librarian of Years collects unknown manuscripts of the highest quality that are left undiscovered in their own time. They are harvested for her by The Years themselves. These are Ylphs.
Kenny : I see. Are these by unknown authors or unknown manuscripts by noted authors?
The Year 2019: Both.
Kenny : Can you give me an example of one by a famous author?
The Year 2019: Sure. I have a Ylph of Emily Bronte's. It is 200 pages of a second novel discovered and thrown onto a fire by her sister Charlotte who revealed its existence to no one. The Year 1848 preserved it from the flames and collected it afterward.
Kenny : Incredible!
The Year 2019: Yes it was a highly desirable and heavily weighted Ylph. Only by virtue of the rigors of my particular Year did I have the credit to obtain it.
Kenny : Can I see it please?
The Year 2019: Yes, but there is a price.
Kenny : What's that?
The Year 2019: You will remember nothing of what you read and you can only read for five minutes?
Kenny: I'll pay it.
(The Years hands over the Ylph and four minutes pass.)
Kenny : This is sensational. Unbelievable. I beg of you, more time and a different price!
The Year 2019: You beg in vain.
Kenny : Aaah. Nooo.
The Year 2019: So it must be.
Kenny: This is unspeakable. Can I read it and forget it again?
The Year 2019: You may not. May I suggest we turn our attention to books of my Year other than Ylphs?
Kenny : Yes, Yes. I suppose so, sigh. All right, then, what books coming out in the first portion of your reign are most noteworthy?
The Year 2019: I wouldn't know. I've been so absorbed in reading my Ylph.
Kenny: I hate you, Year 2019.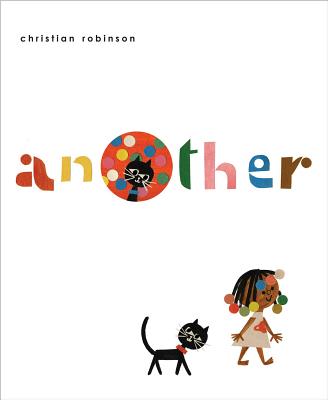 The Year 2019: Ha, ha. All right then, here are the books you should be aware of this coming year. We'll climb the ladder and start with picture books. Another, the first book written by acclaimed illustrator Christian Robinson, hits just the right balance between concept, message, and wonder, as a young girl enters a world of dynamic parallels. Sublime! Dragon Night by J.R. Krause is a lovely book which features a boy and a dragon sharing and transcending their fears together. High Five by Adam Rubin and Daniel Salmieri would be altogether too much fun if such a thing were possible. Finally,  Beatrice Alemagna's delightful, adventure-embracing Harold Snipperpot's Best Disaster Ever is a must read.
Kenny Hmmn. I have to admit that those are solid choices. What about Middle Grade and YA?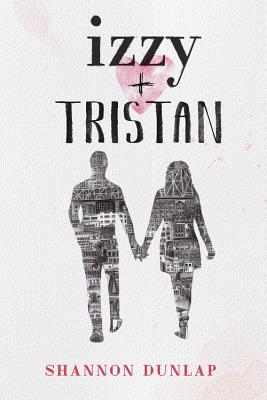 The Year 2019: With all the re-imagining going around it's nice to see a well crafted remake of Tristan and Isolde appear in the very fine Izzy + Tristan by Shannon Dunlap. The Hunt for the Mad Wolf's Daughter by Diane Magras is that rare sequel that both builds on and outdoes its predecessor. Exciting and fulfilling, the book expands on the themes of moral tension wrought between individual conscience and family ties, along with a well developed array of friendships and heart-pounding action scenes. Angie Thomas delivers the goods with her mightily anticipated second book, On The Come Up. Did I run into any rap jargon I wasn't already familiar with? Not at all. We years are versed in all pertinent verse, you might say. You might think I don't need to give Laurie Halse Anderson's highly promoted Shout a shout, but I will anyway, so there.
Kenny: You are affability itself Year 2019.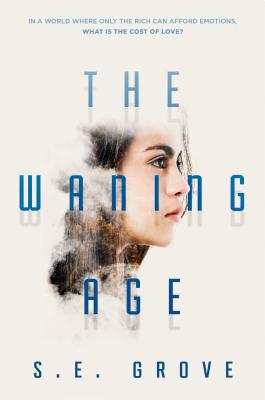 The Year 2019: Just so. Now I'm going to mention a pair of books that are bound together, The Waning Age, a young adult novel by the sensational S.E. Grove, and The Golden State by Ben Winters, fresh off his Underground Airline triumph. Both books are set in future San Franciscos with fascinating dystopian themes. In The Waning Age people's ability to experience emotion around age 11 wanes and then disappears. Only the rich can afford to buy pharmaceutical cocktails of hope and desire. The ability of society to operate depends on re-learning the basis for behavior. The same is true of Golden State which presents a hyper-vigilant state in which falsehood of any type is a crime, and society bends all its will to enforce and sustain a singular objective, a verifiable, shared reality. Just a coincidence or does the simultaneous publication of these two books indicate that something odd is going on in San Francisco?
Kenny: Well, does it?
The Year 2019: I know the answer.
Kenny: I see that you do. Sigh. All right then, any last picks.for us?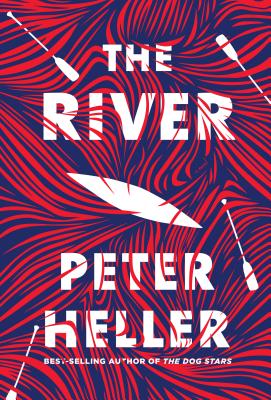 The Year 2019: Sure. Peter Heller fans will be thrilled with his new wilderness  adventure, The River. Its tightly composed, small-scale survival narrative is as evocative as his earlier The Dog Stars. Also, S.A Chakraborty's follow-up to her spectacular City of Brass, called Kingdom of Copper, is just as tremendous. Phew, eh?
Kenny: It certainly is a relief. I handsold a zillion of book one. Thank you.
The Year 2019:You are welcome. And now I may not tarry as I have set aside the rest of my afternoon to immerse myself in the Bronte Ylph!
Kenny: You are a heartless Year.
The Year 2019: We shall see, eh? Ha ha.