Preparing for the holidays at a bookstore is a bit like outfitting a ship for an extended voyage. Of all the many things needed, from crew to supplies, is the provision of a remarkable and unlooked-for discovery, a totally unexpected and wonderful gift book that will delight and engage customers in a memorable way. No ship in the age of sail would have left without a sextant and no bookstore should embark on the holiday season without a book which, upon being shown to a customer, will provoke the strong desire in them to share it with someone else in turn.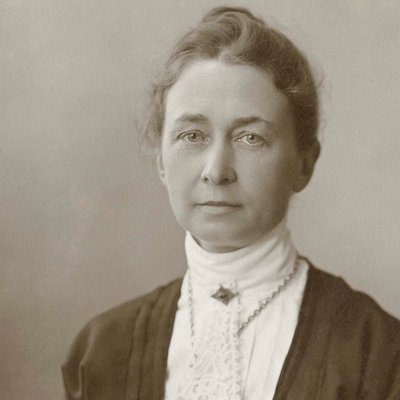 What book have I selected to fill this singular and exalted role during the holidays? It is Notes and Methods by Hilda Af Klint, published by Christine Burgin Studio/University of Chicago Press. What better choice for us to provide discovery to our customers than a book that is all about uncovering hidden worlds? What a remarkable intellectual and aesthetic feast it is! Multifaceted, rich in the history of both art and spirituality, the book presents the abstract work of Swedish artist Hilma af Klint.
Klint is known for having produced abstract art many years in advance of the formal Abstract art movement. Notes and Methods not only reproduces her strikingly immersive artwork but also brings to life its unexpected spiritual underpinnings in the Theosophy movement. The artist's unusual and fascinating use of symbols, along with her interest in botany and physics, are all corollary points of interest.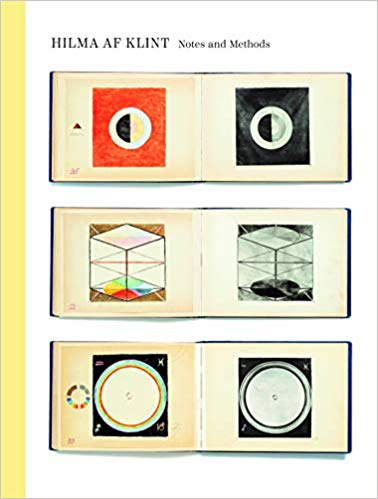 Much of Klint's abstract work were produced in three series of drawings bound in book form. Even her famous group of large-scale Paintings for the Temple was photographed and placed in book form with each black and white photograph accompanied by a small-scale color image drawn by Klint to match the scale of the photograph of the original. Thus the whole series was rendered as The Blue Book. Also in book form were her Atomic Series and her abstract Flowers, Mosses and Lichens. She also produced a marvelously entertaining dictionary to accompany her use of the letter symbols used throughout her work, Letters and Words Pertaining to Works by Hilma af Klint.
Notes and Methods presents all three of of the artist's bound series of artwork along with the Letters and Words Pertaining to Works by Hilma af Klint. This combination of books and art is the central focus of the Christine Burgin Studio, which has previously held forth with other book art wonders such as The Gorgeous Nothings: Emily Dickinson's Envelope Art, and Microscripts by Robert Walser.
Klint produced her work during an historical moment when science was turning its focus upon the invisible worlds of atoms, electromagnetic waves and microbes, an unseen universe Klint was focused on exploring as a spiritual landscape. Notes and Methods brings to life a lost intellectual world in which spiritual movements such as Rudolph Steiner's Theosophical Society engaged with science with a mind to illuminating the unseen according to its own precepts.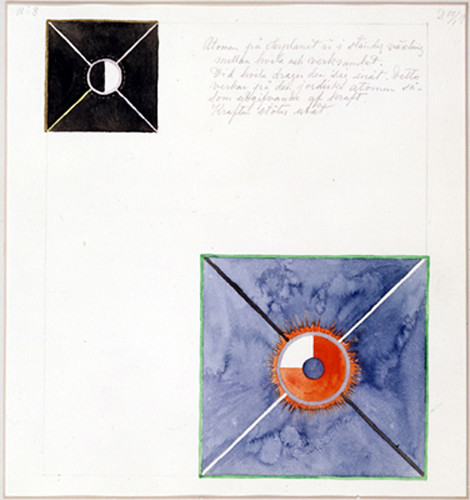 Klint was a member of The Five, a group of five Swedish women artists who gathered together to, among other things, act as mediums, capturing messages received in seances as drawings, their hands directed from the other side. All of Klint's subsequent work was concerned with rendering the movements and meaning of invisible worlds. Her Atomic Series is particularly fascinating in its detailed exposition of the animus of atoms as seen through her unique lens. Indeed one of the chief pleasures of Notes and Methods in general lies in a reader's sudden appreciation that our own literary means of explaining  the world around us is itself a creature of the historical moment which will be transmuted in the eyes of future observers.
Notes and Methods, for its sustained visual delight, its engagement with a forgotten intellectual and spiritual world, is sublimely unusual, unexpected, edifying, odd, and wonderful. This is not a book to remain ironically unseen. Even If you are a children's only bookstore make an exception for this book and lay in a few for the holiday season. No more potent means of providing your customers with a remarkable discovery could be found.