We are a year-round children's store here in Central Indiana, with sales seasons punctuated by holidays but driven mostly by the school calendar of our young readers. Our local community disappears for Spring Break and the week between Christmas and New Year's Day, but otherwise, our sales are spread pretty evenly over the entire year — unlike some of my colleagues in beach and lake communities, who are now slowing down after a busy summer. Here, we march steadily through the months of the year,  celebrating birthdays and lost teeth and first days of school and travel soccer and new siblings… all with wrapped gifts of books and toys and "little somethings" for siblings purchased by doting grandparents and busy, over-scheduled parents en route to parties at the local trampoline center or gymnastics studio.
We start most weekends with "Papercut Saturday Mornings," as our staff gift wraps and ribbons every package that leaves the store… and we finish with "Cupcake Supper" on Sundays, as the clean up crew sweeps up glitter and sprinkles and finishes all the leftover sweets from the weekend parties. There's a rhythm to the weeks that builds from each story time and author event, book club and mommy-and-me event to the frenzy of each weekend, with new releases and backlist stacks through our customers' reading lives.
That rhythm is picking up speed, and as the cooler nights and slightly darker mornings at the bus stop become familiar, I feel the fourth quarter slipping in. There isn't really an entire "fourth quarter" any more in retail in terms of sales — although I remember when holiday shopping began in the month of October, and it was commonplace to go through a roll or two of Christmas wrap before Trick-or-Treat. The final "quarter" of the year is now smushed and mushed into about four solid weeks of frenzied sales between Thanksgiving and Christmas, which for many small independent retailers can represent a quarter to a third of their total year's sales*.
That's a lot of pressure, and no matter what the size of the store, that's a lot of volume to accomplish with the existing square footage, the current staff, and the same configuration of shelf space. Ordering can be increased, but the boxes still need to be opened and unpacked, the damages re-boxed,  the merchandise still needs receiving and shelving, and everything that's (hopefully) sold is handled at least three times… and then wrapped and bagged. Even more daunting is the extra help needed by customers during the holidays, when folks who are new or very seldom visit our stores come in with a list of gift recipients, a short time frame, and an expectation of Professor McGonagall in the aisles, assigning perfect gifts with the ease of lowering the Sorting Hat.
Not only do we need to be open longer, move faster, have more merchandise… but we need to be more RIGHT about everything.  We feel the need to prove, transaction after transaction, that the indie shopping experience is better, more personal, more special, and just as frictionless as a quick mouse hover over a page of "recommendations" or "customers also bought this." A stock room full of merchandise, a spreadsheet full of backlist orders, and an unlimited supply of invisible tape all seem to look at store owners with an expression of equal parts skepticism and anticipation.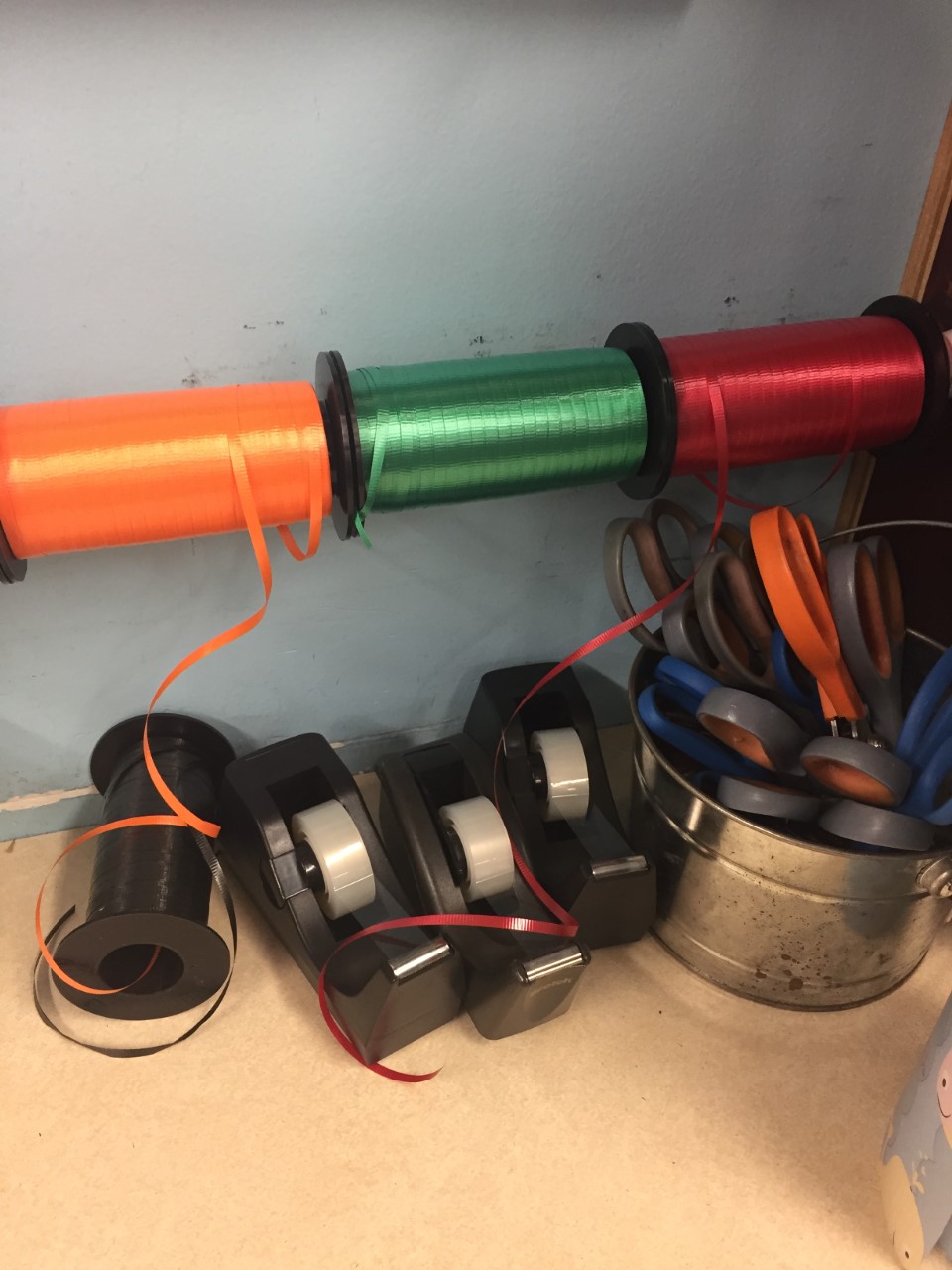 Planning for 4th Quarter? Oh, we all develop spreadsheets and marketing plans or lists on lined yellow pads, but it's really  a lot of hope and a little bit of math. We can look at last year's sales, or a three-year average, plot the weather impact (daily sales divided by temperature, multiplied by snow depth in inches, to a factor of wind chill…. or something) and count the number of Saturdays in December. We can look to election years (sales will be down) or World Series results (I believe that an American League victory is good for nonfiction sales) or count the number of big box chains in decline (Borders demise = good; Toys-R-Us bankruptcy = bad;  local Walmart closing = it's complicated, Barnes and Noble insecurity= terrifying) or the general state of the economy in our own communities. We can hopefully and bravely predict sales numbers to publishers, and order displays and specials and signed copies, and re-arrange, tape shelf talkers while we stuff swag in shopping bags, and send more email newsletters and host more events and warm the cider and put out new welcome mats from credit card companies….. but we still wait and hope and worry.
And each year, it seems, we wait just a little bit longer, as customers feel more confident in their ability to order online and receive shipments overnight, to watch retailers slash prices, give up their turkey dinners in favor of deep discounts, and hold off on their holiday shopping until the sleigh is almost ready to take flight. We are a hopeful lot, we retailers, and we demonstrate the concept of blind faith on an annual basis more surely than any catechist. For fourth quarter will come. It is, in fact, here. And oh, someone order more twinkle lights, please, and check on the backstock of bags. For surely, surely, this year we will need them.
*I very un-scientifically polled 22 independent children's stores for this post, asking them (via social media) to report the percentage of their year's gross sales occurred during the last month of the year. Some included Thanksgiving (and Black Friday, and Small Business Saturday) weekend, and some reported only December numbers. The smallest total was 21% of annual sales, the highest was 35%. Some of those asked didn't actually know. Some might be Russian trolls. Fourth quarter is not for the timid, after all.