I don't know if necessity is the mother of invention but they are at least close relatives. Take ARCs, for example. We've always hated not finding them a good home once their sale date has come and gone. What is the definition of a good home? I have always considered it to be any place that allows the ARC to further achieve its reason for being, promoting a particular book and providing engagement with reading in general.

A dumpster does not fit that definition. That being so we have undertaken to find creative uses for our post sale date ARCs which honor their peculiar mission. Our Blind Date With A Book program involves wrapping them and then putting them on offer for donations to our School Library Fund. We also use them in various literacy outreach programs in classrooms. Nonetheless our ARC outreach struggles to keep up with our need to dispose of, that is to say re-purpose them and thereby extend their lives.
Our quest to find a means to make distribution meet demand seemed solved last year. Karin had read about the Little Library movement and we took thought to approach our school library partners to see about establishing Book Houses in area schools to be fed with post-sale date ARCs and asking for review submissions from their readers. Everything seemed all set. We received a grant from a local organization to pay for the Book Houses and in the meantime began stockpiling ARCs. That was a year and a half ago. Our ARC boxes began piling up like Oobleck. The book houses were repeatedly delayed. We finally got a firm date for their construction: November 2018. We were in fact completely overrun with ARCs. We had more than 600 and no room to store them anymore.
It was then that necessity and invention got involved. Karin, whose son is in middle school, had the idea of giving them away as a summer reading gift, one for each student at Mt. Blue Middle School. This was a sensational idea by any standard and we approached the school who welcomed it with open arms. What we arranged for was a free ARC book fair. All the books were spread out in the school gym  where classes came down in waves to pick out their ARC. We put in bookmarks asking the kids to send us their reviews. It was a giant hit! Excitement about reading on a delightful scale. And our ARCs. We're stockpiling them again as I write this. Here are some photos!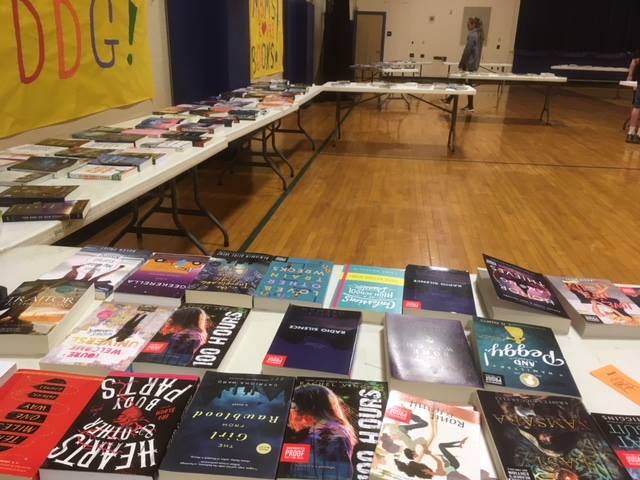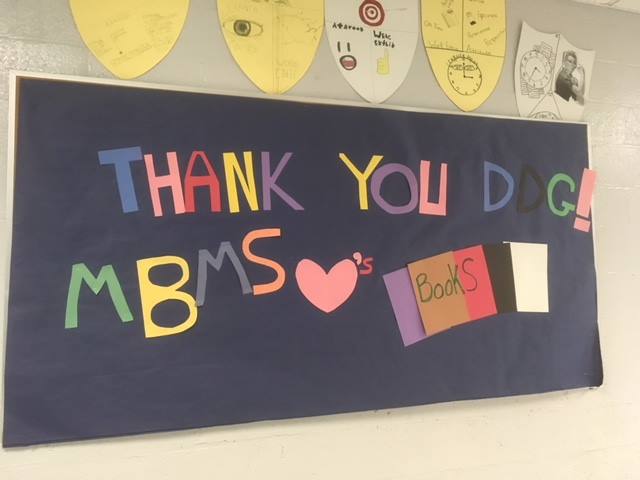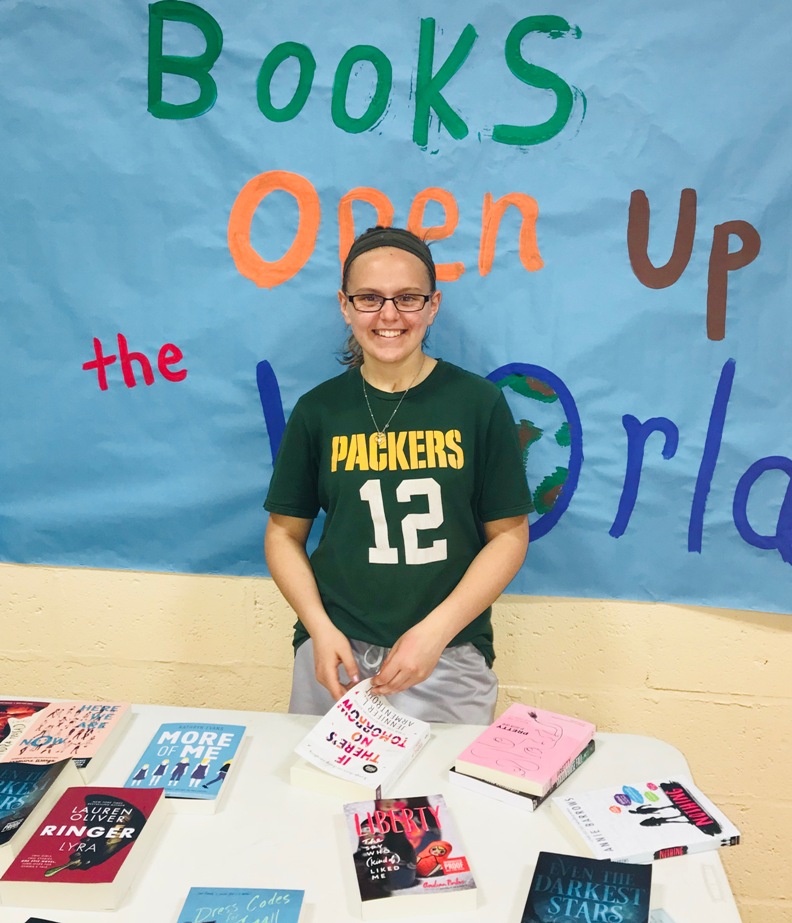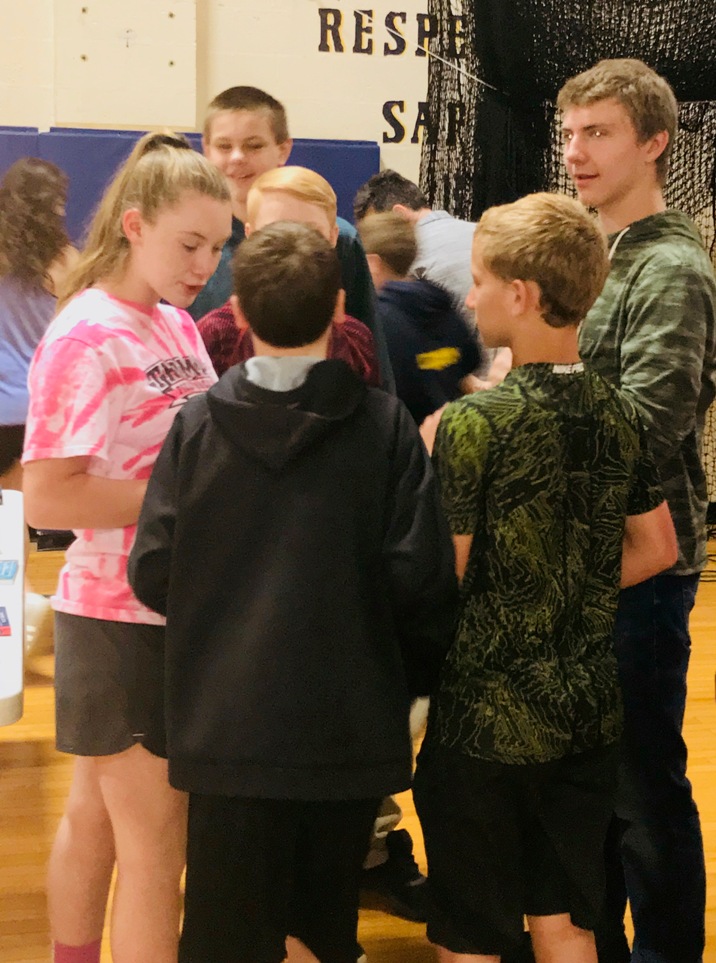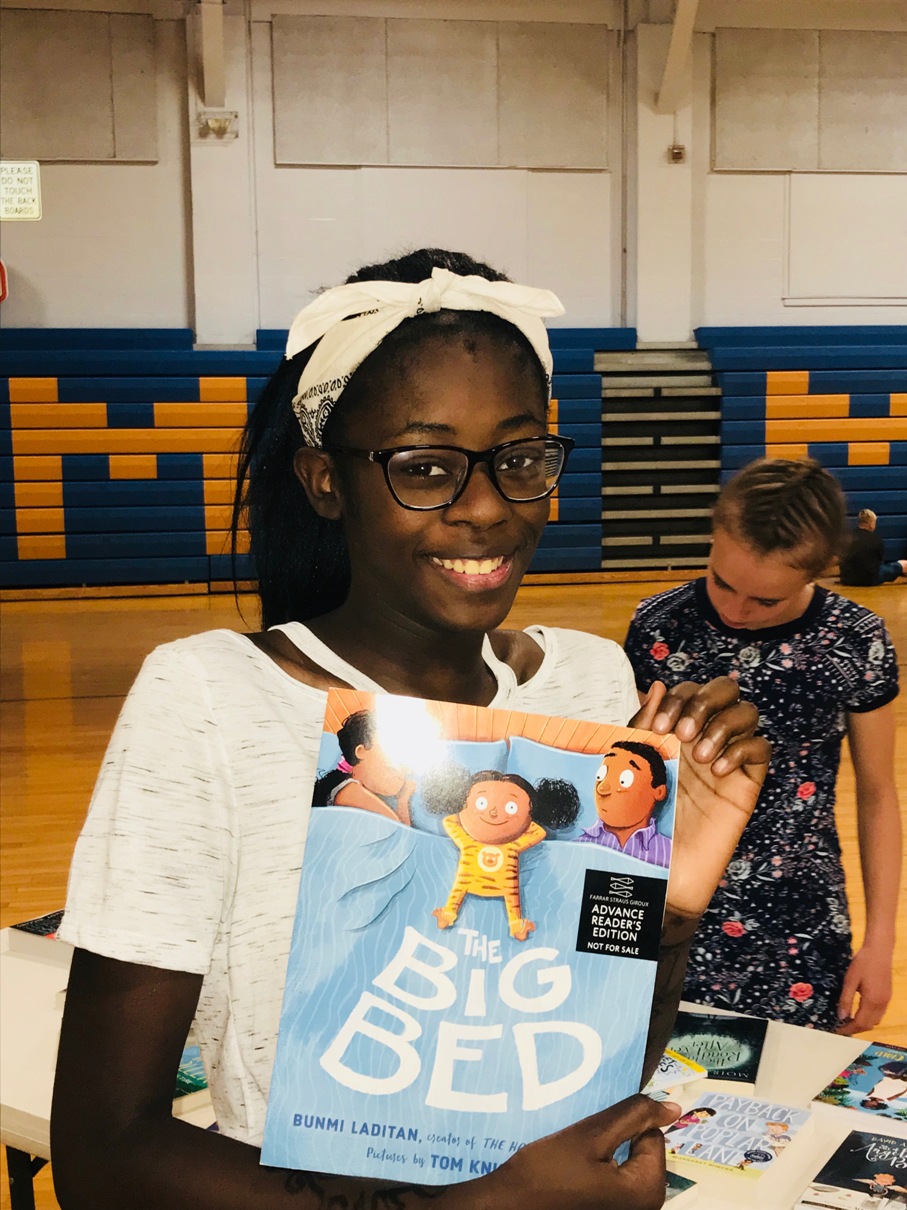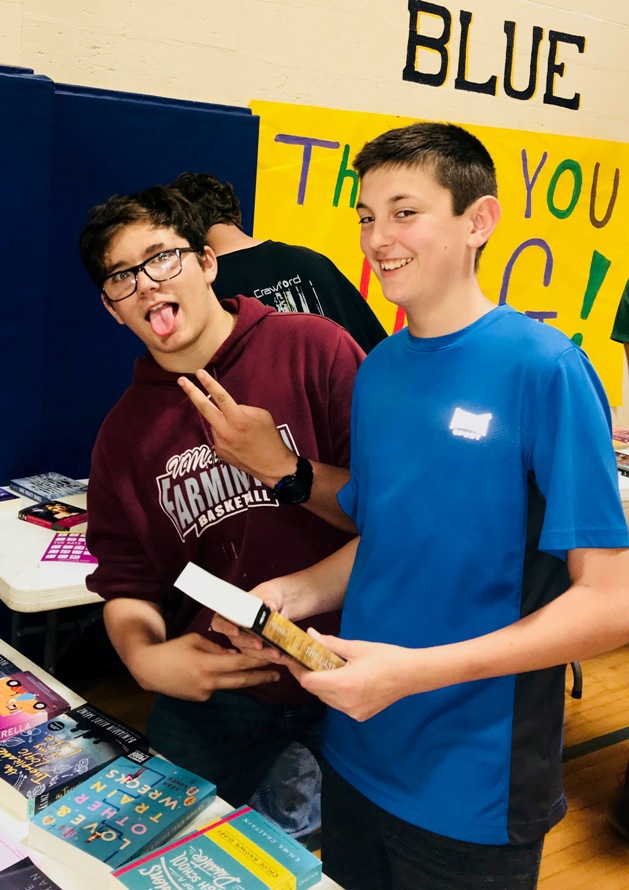 ff