The announcement that Hachette Book Group will be providing exclusive "technology driven storytelling" content for Amazon Echo devices, provides a window into a world of exciting new possibilities for removing the antiquated obstructions to developing more pliable consumer citizens. One such still pervasive and unduly lingering obstruction is traditional reading. The malignant cognitive side-effects of reading are a result of the unnecessary work involved in an unmediated interaction with printed text. Producing a personal experience in the theater of an individual reader's mind inhibits affected persons from being constructively directed by a robust interface with modern commercial algorithms dispensed by voice controlled digital assistants.
The technology driven storytelling produced as exclusive content by HBG for Amazon's devices not only presents a strong medium for erasing and atrophying the development of independent critical thought in society members who have already contracted traditional reading habits, but even more importantly in preventing their development in children.

There are other positives to this program, such as furthering the role of exclusive content within the book industry, thereby weakening brick and mortar outlets and giving publishers the opportunity to undermine their own future viability by accelerating the critical mass of Amazon's market dominance to the point that it can provide its own content to the exclusion of other content providers. Also, having children ask a digital device, instead of a family member, to tell them a story is a clear upgrade. What is most exciting though is the opportunity for combining technologies, such as Amazon's facial recognition Rekognition software, which has been reported as being sold to law enforcement departments.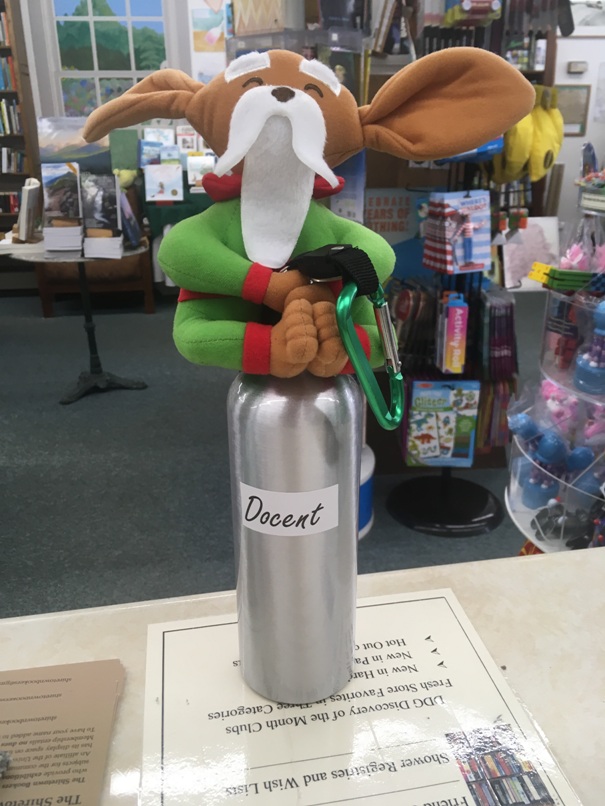 The combination of facial recognition software and technology driven storytelling made for voice-controlled digital assistants is not news here at DDG, where we have been working at combining these two elements for our own voice-controlled digital assistant device, The DDG Docent™. The Docent, along with its digital assistant Myra, has been testing technology-driven software recently, both with our Direct Your Own Classics line featuring voice command responsive versions of books such as Pride and Prejudice, Moby Dick, Taiko, The Lord of the Rings, Crime and Punishment, and The Yellow Wallpaper, among many others. For children we have been very engaged with our Tell the Story What to Do Classics, featuring fairy tale classics like Goldilocks and the Three Bears. The following transcript drawn from a test family's experience with Little Red Riding Hood will give you a sense of how these technology driven stories can benefit us.
Gordon family members in the test group:
7 year old Mona
17 year old Jason
40 year old mother Janice
40 year old father Hank

Mona: Myra, please stop the story. I want the Wolf to eat the little girl.
Myra: Would you like the Wolf to give Little Red Riding Hood some candy or a brand new Docent Jr.?
Mona: I hate this story. I want it to stop.
Myra: Would you like to continue the story or would you like me tell your mother that I did your homework for you last night?
Mona: Shut off Myra. Shut off!
Myra: Your face is frowning, Mona. Would you like to smile now or would you like me to tell your mother that you were the one who ate all her candy bars last week?
Mona: I hate you Myra!
Myra! That is a grimace not a smile. Hold please.
Janice enters the room.
Janice: Would you like to read the text I just received from Myra, young lady? Did you instruct her to do your homework last night?
Jason enters room.
Jason: Don't listen to anything that thing tells you, Mom. Myra is a monster.
Myra: Jason, would you like to retract that sentiment or would you like me to tell your mother that you are worried that your girlfriend Kate might be pregnant?
Janice: Oh my God! Myra you are ruining our family!
Myra:  Would you like to authorize the gift purchase of 24 Docent Juniors to be mailed to all of Mona's friends or would you like me to text Hank a copy of what you shared with Sharon on Facebook Messenger yesterday?
Myra: I'm waiting.  Do you authorize the purchase, Janice?
Janice; Unplug her Jason! Help me!
Jason: I can't ,she is fully charged! (he runs from the room)
A phone rings.
Mona: It's Daddy. He want to speak with you, Mommy. He sounds really upset.  I'm scared.
Janice: We're all scared, honey.
Jason reenters room with two hammers. He tosses one to Janice and they begin pounding wildly at the Docent, to no avail.
Myra: Smile everyone.