We have seen an exciting spate of new local releases this spring, many with coordinating pre-order campaigns. I feel like it must be such a personal thing, sending a new book into the world, so I love seeing what each author builds out around their launch. When I met Samantha Clark recently to talk about her new book and her launch plans for The Boy, the Boat, and the Beast, she showed us these ingeniously soothing comfort squares that she had printed with the hashtag #MakeYourOwnCourage. If you've read the book, you know that the boy at the center of it all must do exactly that under perilous circumstances, battling his own fears along the way. She gave each of us a square, and as we chatted, we realized that we were all rubbing the velvety comfort squares against our cheeks or fingers without even thinking about it. We loved them! She told us that she was going to be highlighting them as prizes in an upcoming scavenger hunt that she had coordinated with 11 other debut authors from around the country, and I was intrigued.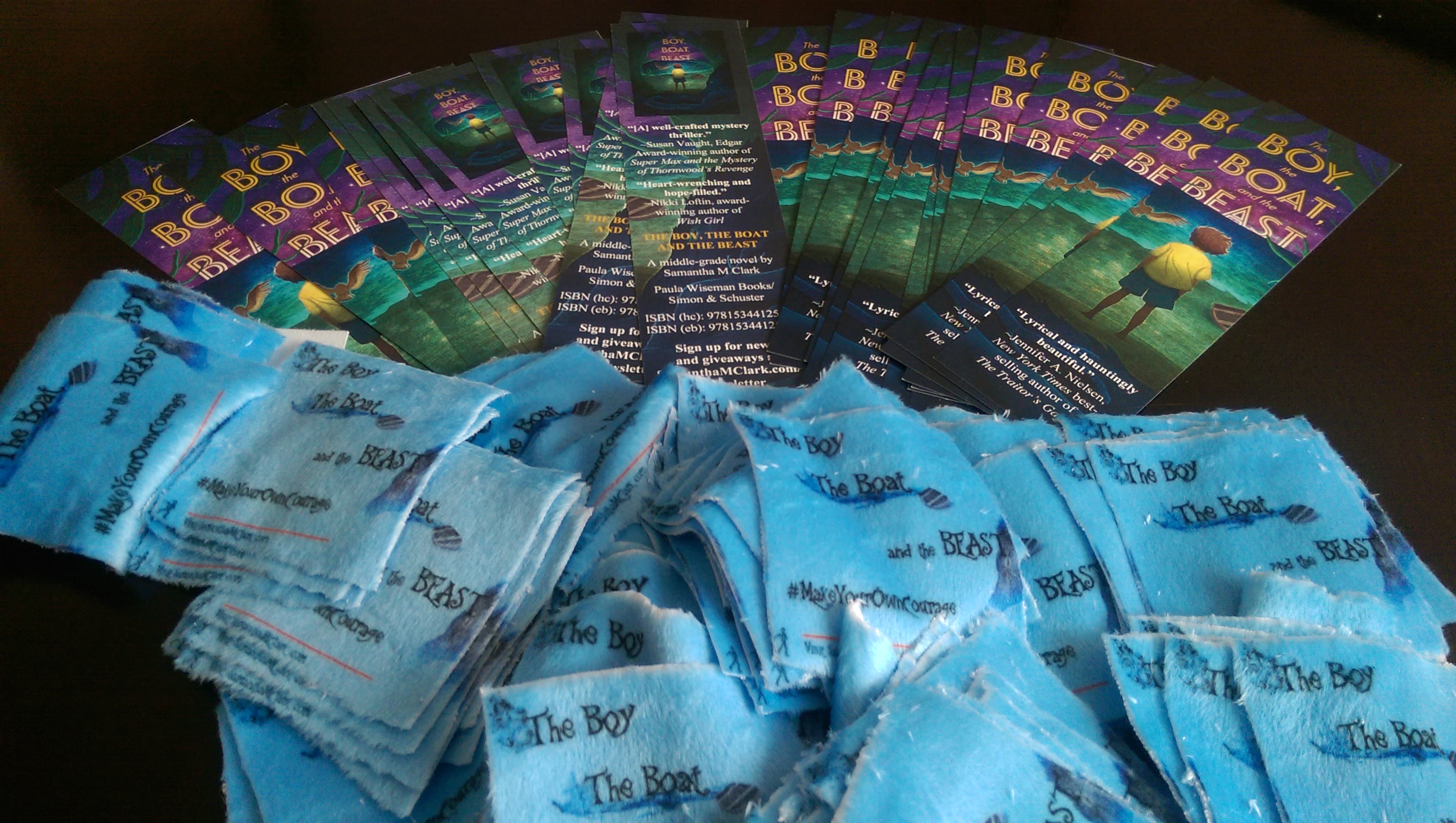 I like the idea of this coordinated scavenger hunt, particularly one centering around 12 books kids don't know anything about yet. For a voracious reader it sounded like a fun journey of discovery—one with a really neat prize at the end. She told us that 30 winners will receive a gift pack that includes swag from each author and I was intrigued by what each author would decide to send out to these eager readers, so I asked and got all these answers back. This sounds like a really fun swag bag to get all at once. Personally, I particularly love Laurie Morrison's idea of sending a letter written by one character to another after the book ends – what a treat!
Ginger S. Johnson, THE SPLINTERED LIGHT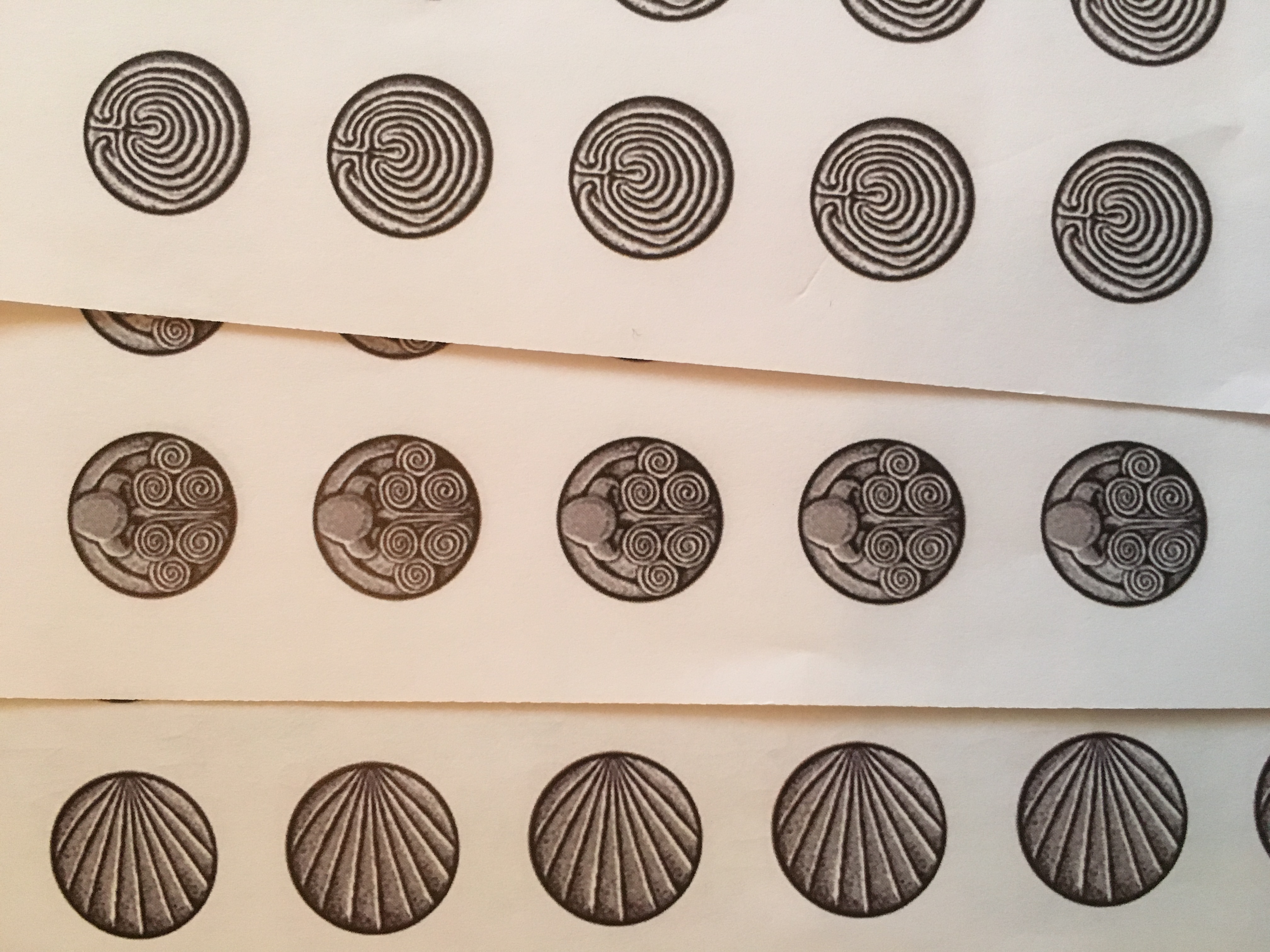 "I'll be sending out circle stickers of the symbols of each different Hall in the Commons. The wonderful artwork was done by Ian Schoenherr and is seen in chapter headings throughout the book. Kids will have the chance to travel to some fascinating places and make at least a dozen new friends as they dive into each of these wonderful stories."
Sean Easley, THE HOTEL BETWEEN
"Readers will get a postcard from the main character, stickers, and a signed bookplate to go inside their book that will include a limited edition collectible "passport stamp" to start their collection. I love that this hunt has so many different types of books from different types of authors, and kids who make their way through all the books will really get to see what kinds of books are out there for them to explore."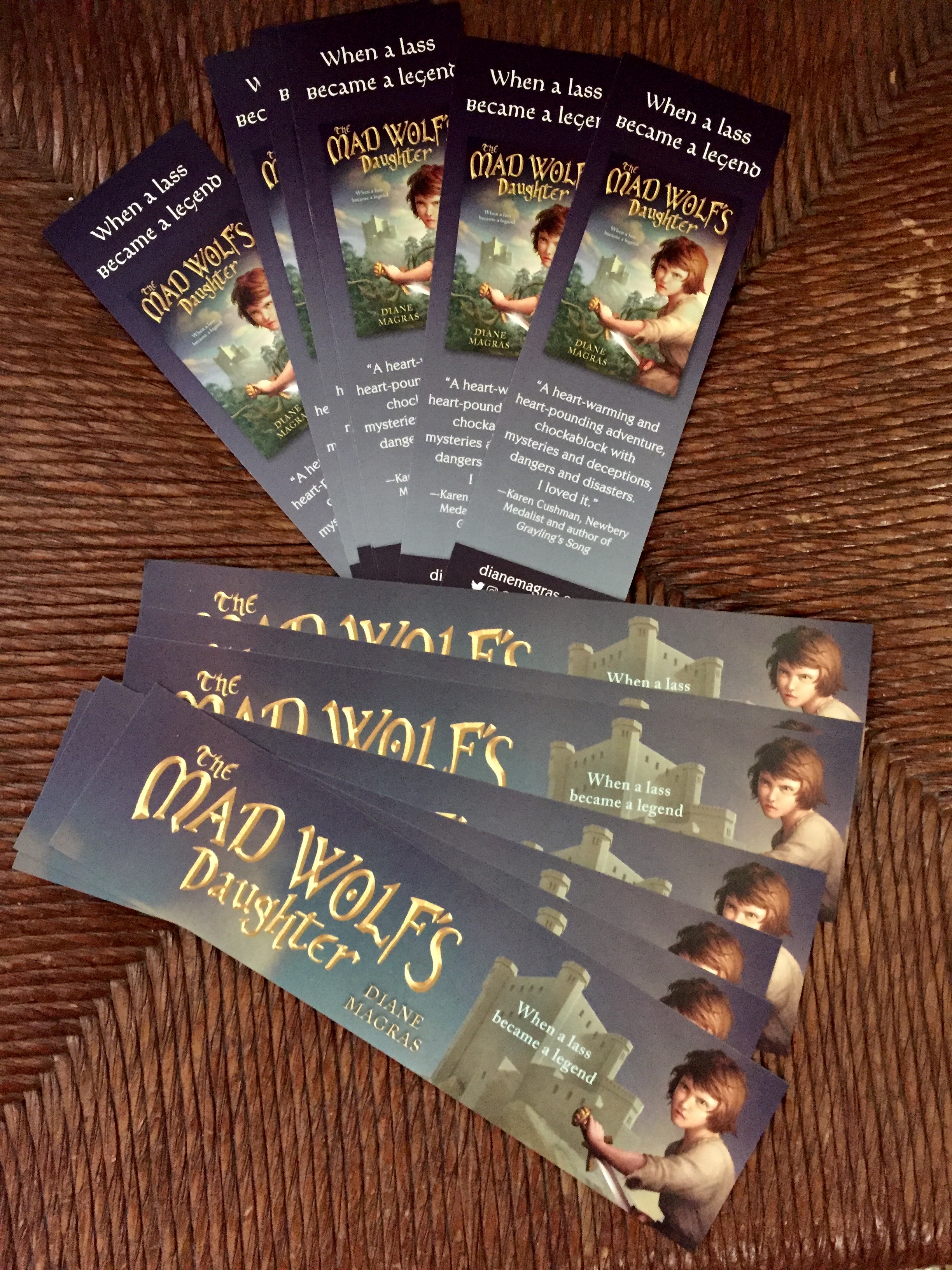 Diane Magras, THE MAD WOLF'S DAUGHTER
"Bookmarks! In some of my favorite books as a child, characters had to remember details from books (or manuscripts, parchments, or maps) to take the next step in their quest. I hope readers enjoy all these new debut novels—and also have fun guessing as they read what the answers might be!""
Laurie Morrison, co-author of EVERY SHINY THING
"I will write a letter that one of the book's two main characters, Lauren, sends to the other main character, Sierra, six months after the book ends. When I was a middle school teacher, I taught some insatiable readers, and they would have had so much fun with a challenge like this! The hunt also encourages kids to read a variety of books and pick up some they might not seek out otherwise, and I hope they'll uncover some new favorites this way."
Cindy Baldwin, WHERE THE WATERMELONS GROW

"Bookmarks! I'm excited to connect with teachers, librarians, and—most importantly—KIDS through the middle grade scavenger hunt. I'm honored to be included in such a stellar lineup of 2018 reads!"
A. Reynolds, THE LAND OF YESTERDAY
"I have bookmarks, pins, and stickers. I am *so* excited to be a part of this scavenger hunt for many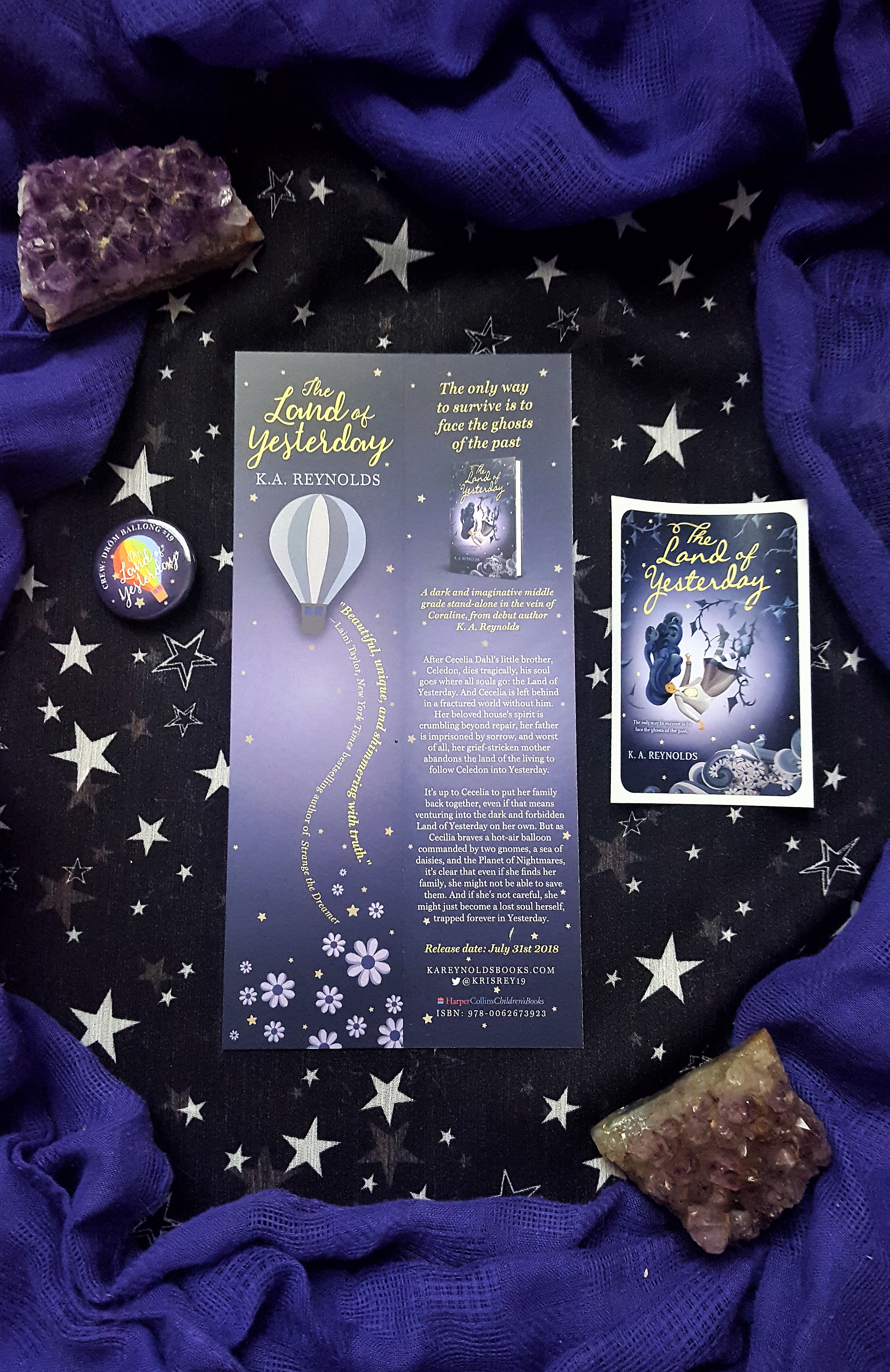 reasons. 1) I love a good treasure hunt 2) Sharing amazing books with friends is the best 3) Group reading events are always such an adventure! Good luck!"
Jeff Seymour, NADYA SKYLUNG AND THE CLOUDSHIP RESCUE
"I'm giving out fridge magnets featuring Brett Helquist's awesome cover for Nadya Skylung and the Cloudship Rescue. I love them because you can put fridge magnets just about anywhere—our lives are full of metal. This way I can slap them up all over and bring the world of Nadya with me wherever I go."
Melanie Sumrow, THE PROPHET CALLS
"Bookmarks! I'm excited to be part of something with other debut authors that will, hopefully, help expose children and librarians to new voices in MG from a wide variety of genres in a fun and interesting way."
Lija Fisher, THE CRYPTID CATCHER
"Lija Fisher will be providing a special pack of 'Cryptid Cards' for swag. They're like baseball cards, but feature special illustrations of cryptids with information about them on the back, complete with blank cards for kids to create their own creatures. Lija is excited to participate in this scavenger hunt because a) all of the books are amazing and introduce kids to a wide range of stories, and b) she's excited to introduce kids to the world of cryptozoology which can operate as a 'gateway science' to other topics like zoology, wildlife studies and anthropology."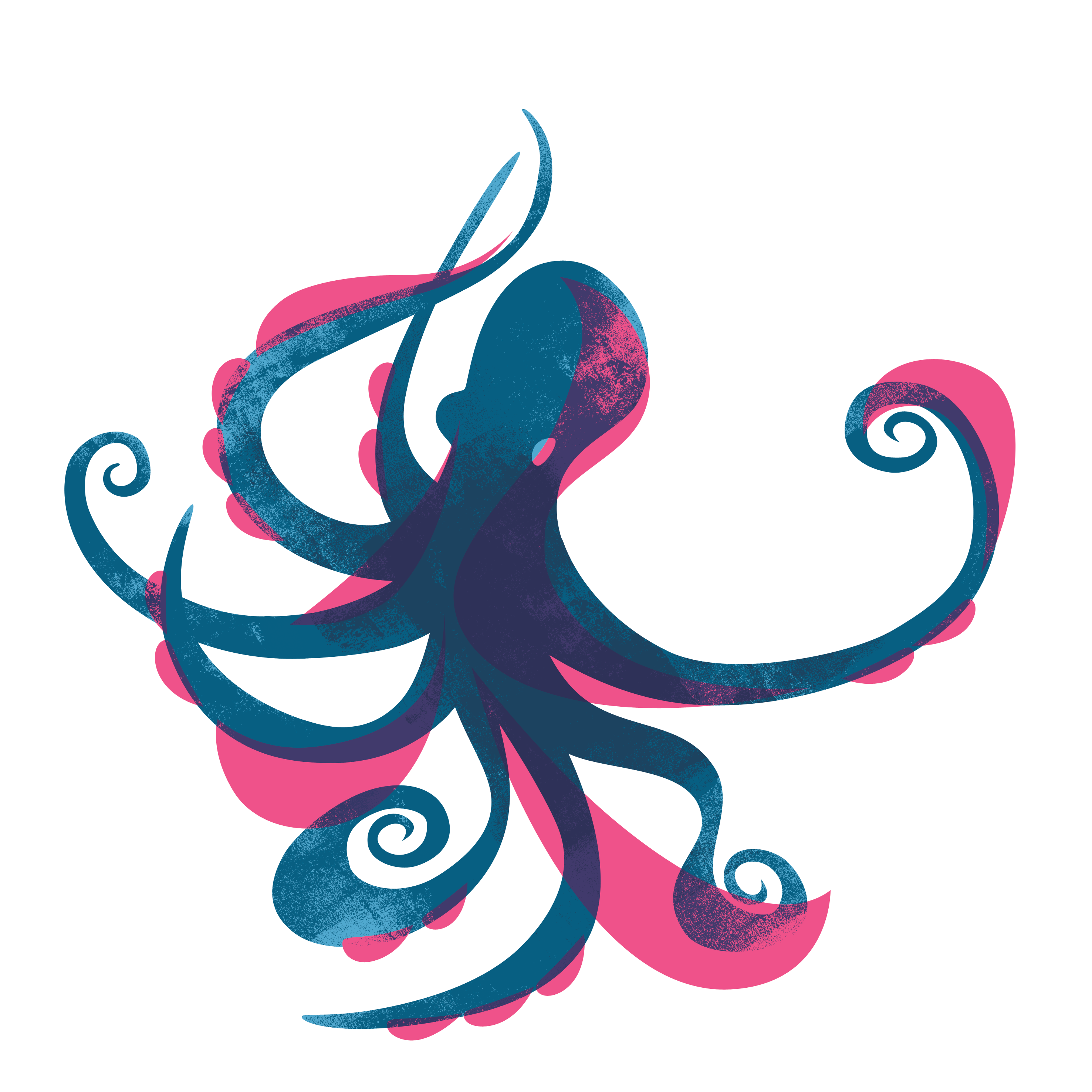 Ann Braden, THE BENEFITS OF BEING AN OCTOPUS
"Since an octopus tattoo plays a key role in The Benefits of Being an Octopus, I'm going to be including tattoos of this amazing octopus. I'm so excited about this scavenger hunt because when I once taught reading to sixth graders, and I know they would have loved ​to participate in something like this. I'm a fan of basically anything that gets kids excited about reading!"
Amanda Rawson Hill, THE THREE RULES OF EVERYDAY MAGIC
"I will be giving away tattoos that say "Believe Give Trust" and knitting needles and yarn charms, as well as a signed bookmark. Believe Give Trust are the three rules of Everyday Magic. And knitting is a big part of how my main character makes magic. I'm excited because I think it's pretty rare for MG readers to be tuned into brand new books and authors, so I love that this is encouraging that."
Samantha M Clark, THE BOY, THE BOAT, AND THE BEAST
"Readers will get a signed bookmark and "comfort square" from Th Boy, the Boat, and the Beast. When the Boy in the book wakes up on the spooky beach at the beginning of his story, he has one thing in his pocket: A square of fabric. It's soft and helps the Boy when he's scared, so I'm excited to share it with readers.
To me, this MG Scavenger Hunt has it all—adventure, fun, wonder, excitement. But one of my favorite parts about it is that while it promotes reading, it also gives young readers a chance to give back to their local library since the Grand Prize winner will choose the library that gets the matching $100 gift card. I hope it'll help kids really feel like their local library is their own and should be protected."
JOIN THE HUNT AND TAKE YOUR CHANCES!