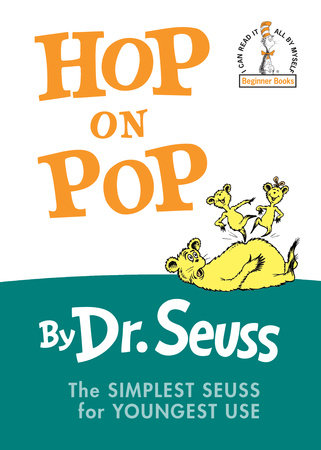 This weekend, we had the cutest parade of little kids. Each was more adorable than the next, wobbling in with their flyaway hair and haphazard winter-into-spring clothing layers. And they were fabulously well-behaved at the bookstore, at least, until Mom and Dad stepped over the invisible toddler patience line and lingered too long, chatting and browsing. Then would come the tot meltdowns, which are also sort of heartbreakingly adorable, at least when they are skillfully and relatively quickly managed by parents. (I mean, who doesn't feel like crying with outsized, totally inappropriate rage and exhaustion while running errands? But as adults, we're supposed to have stopped doing that.)
I feel for parents who bring their toddlers shopping. We booksellers try, when we have a moment, to entertain and distract little ones long enough for the grownups to browse for a few minutes, but those bouts of peace are generally short-lived. One mom came in with twin two-year-olds and a six-year-old, looking for Dr. Seuss's Hop on Pop, and she looked so frazzled I wanted to wave a magic wand and give her a three-hour nap. "I long for the time when my body is my own again," she said. "Someone is always hanging on me." She immediately looked guilty for saying it, and I had to reassure her. "I hear a version of that sentiment at least once I week," I said. In fact, I hear it so often that I once wrote a parody of Hop on Pop in honor of all the moms we know. It's called Glom on Mom: Or, What Dr. Seuss Should Have Told Expectant Mothers About Life with Toddlers. 
I won't burden you with the whole thing, but it was a very fun writing exercise, based on the format of Hop on Pop, which helps kids learn to read by presenting simple rhyming words and then providing sentences that use those words in both straightforward and tongue-in-cheek ways. For example, a few lines from Hop on Pop:
UP
PUP
Pup is up.
CUP
PUP
Pup in cup.
PUP
CUP
Cup on pup.
MOUSE
HOUSE
Mouse on house.
HOUSE
MOUSE
House on mouse.
And
DAY
PLAY
We play all day.
NIGHT
FIGHT
We fight all night.
Even if you haven't read the book, you get the picture. (Excerpts from Hop on Pop: The Simplest Seuss for Youngest Use by Dr. Seuss, published by Random House.)
For all those mothers of toddlers who are struggling to get a moment or two to themselves, and for those booksellers who love them, here's my version: Glom on Mom.
TOT
HOT
The tot is hot.
JUICE
LOOSE
The juice is loose.
STORE
FLOOR
MORE
The juice fell on the floor.
The juice is all over the store.
It was just a cup, but feels like more.
MOP
SOP
PLOP
Will the mop sop baby's plop?
STICKY
LICKY
Baby is sticky.
Baby's fingers are licky.
LOOK
BOOK
NOOK
Oh, look!
Baby's found a book!
Baby and her sticky fingers are hiding in a nook!
MAMA
DRAMA
Where is Mama?
If she doesn't find baby, there will be drama!
GLOM
MOM
Tots like to glom,
to glom on Mom.
Tots glom on and on and on.
POP
TOP
STOP
SHOP
Tot, pop your top.
Do not stop.
Scream while Mommy tries to shop.
CHILD
RILED
MILD
WILD
SMILED
BEGUILED
This child is riled.
Once mild, now wild.
Remember when she smiled, beguiled?
NAP
SNAP
Please take a nap
or Mommy will snap.
RUN
ONE
FUN
ANYONE
Tot likes to run!
Down aisle one!
It's fun!
Can anyone catch him? Anyone?
[More antics ensue, and then, at last:]
STORY
SNORE-Y
That gentle story
made baby snore-y.
ASLEEP
PEEP
Toddler's asleep.
Not a peep.
KISS
MISS
THIS
BLISS
Mom and Pop give tot a kiss.
When tot grows up, they'll miss this bliss.
BABY
MAYBE
Should they have another baby?
Maybe!