Once the ABA's Winter Institute for booksellers begins, there isn't much time to explore the world outside the convention center. The conference is a fabulous whirlwind of educational sessions and panels for booksellers and a cornucopia of books, authors, publishers, and vendors, with back-to-back events from 7:45 am until around 11 pm. So I flew in a day early to sneak in a little discovery time. Memphis is a new city to me, so I spent time walking around downtown yesterday. This year marks a powerful anniversary, the 50th year since Martin Luther King, Jr., was murdered here in Memphis at the Lorraine Motel on April 4, 1968. The city has been preparing to honor his life and legacy in a number of ways.
There are banners all over downtown. My favorite is the one saying, WHERE DO WE GO FROM HERE?, which is the title of an amazing-sounding
symposium
happening April 2 and   3.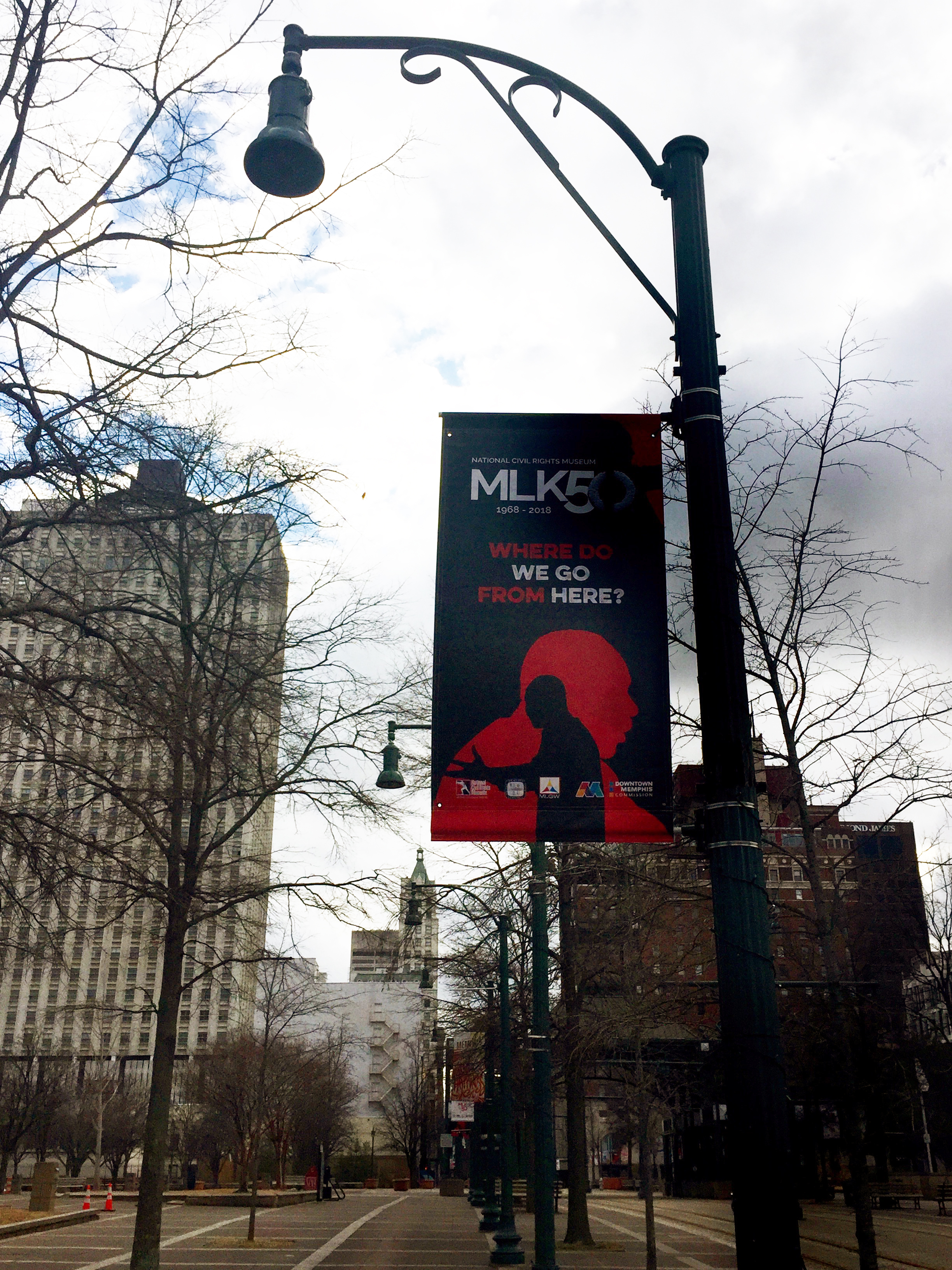 I would give anything to be at the April 4
Evening of Storytelling
, featuring Civil Rights icons John Lewis, Marian Wright Edelman, Diane Nash, Clarence Jones, Mike Cody, and Elaine Turner, along with five New Movement leaders, Bree Newsome, Alicia Garza, Nicole Porter, Quentin James, and Tami Sawyer.
The
National Civil Rights Museum
at the Lorraine Motel has been observing a year of commemoration that began last April 4 and continues through the anniversary this year. The building behind the museum seem as though it's somberly observing, bearing silent witness to the past.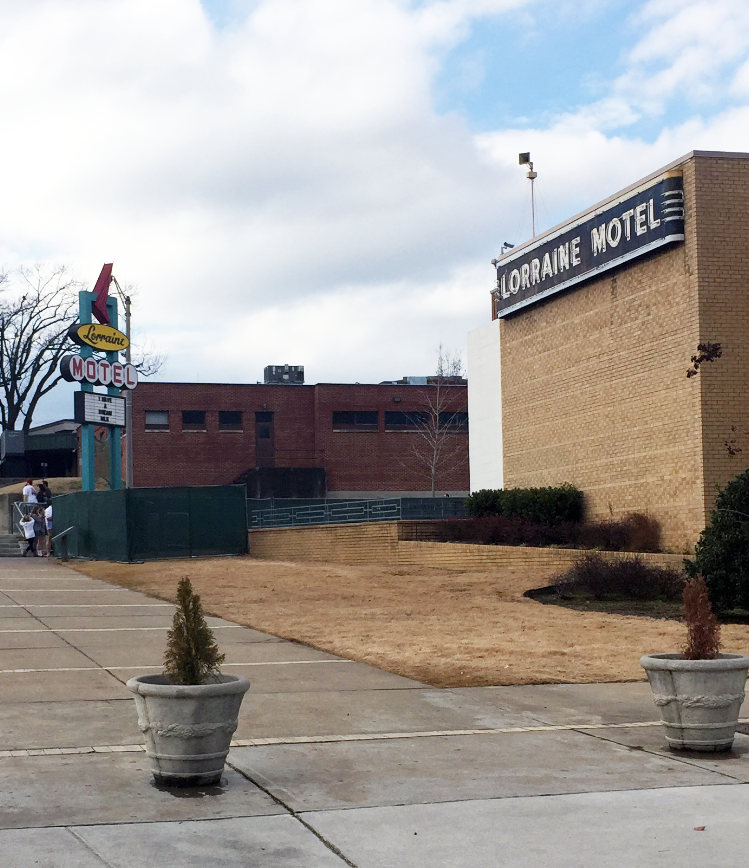 Memphis is of course also legendary for its music scene. I got a daytime peek at Beale Street: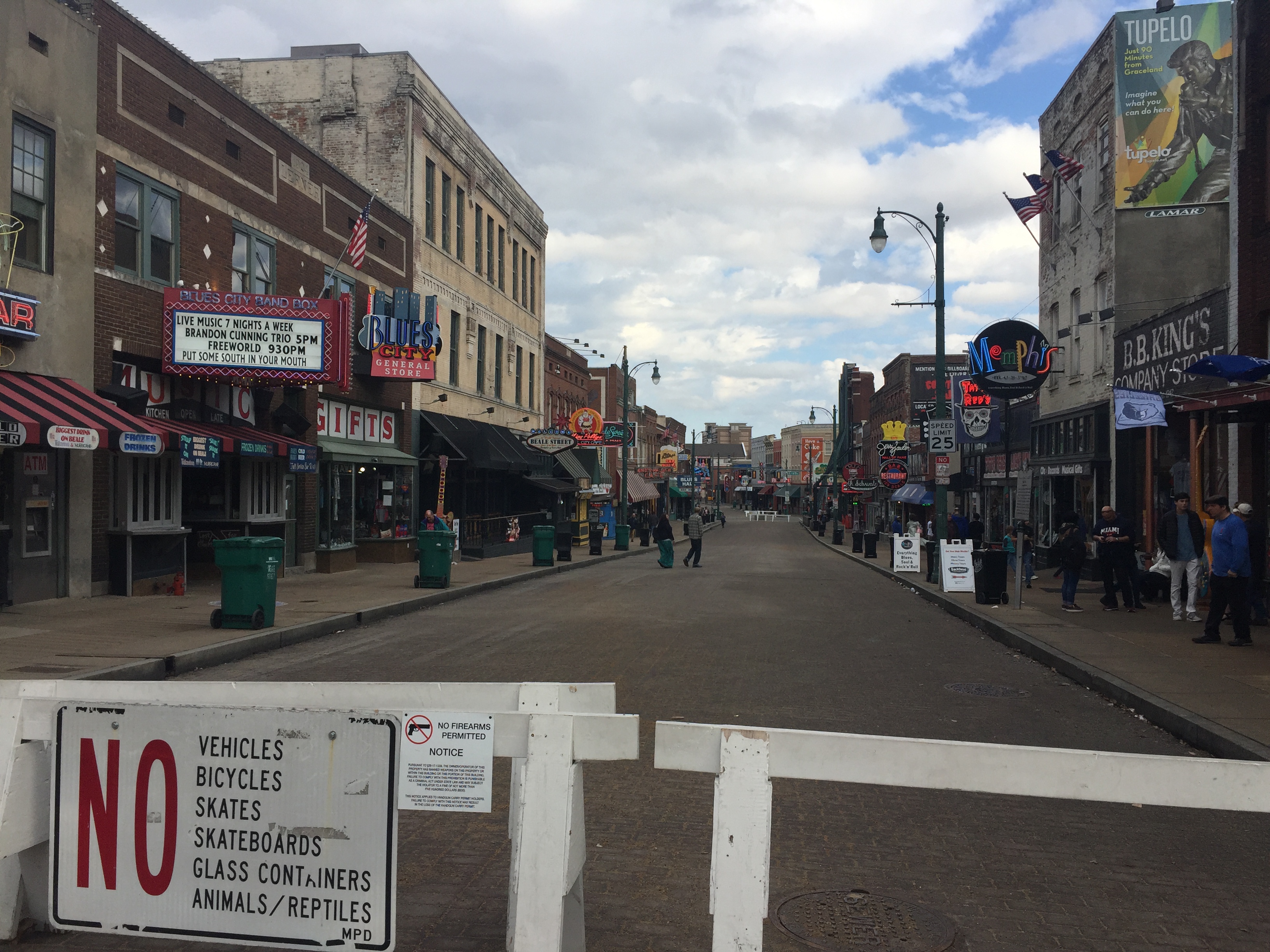 And passed by the Memphis Music Hall of Fame: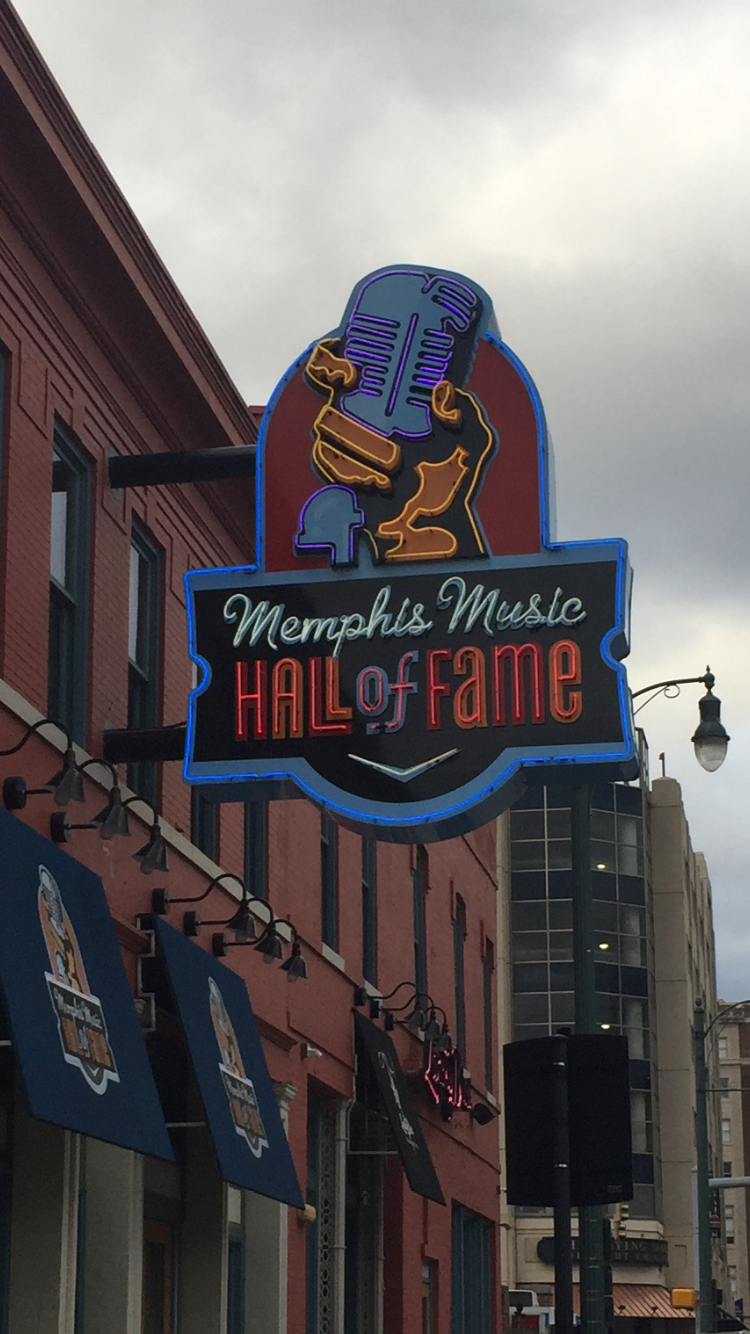 And the Gibson Factory: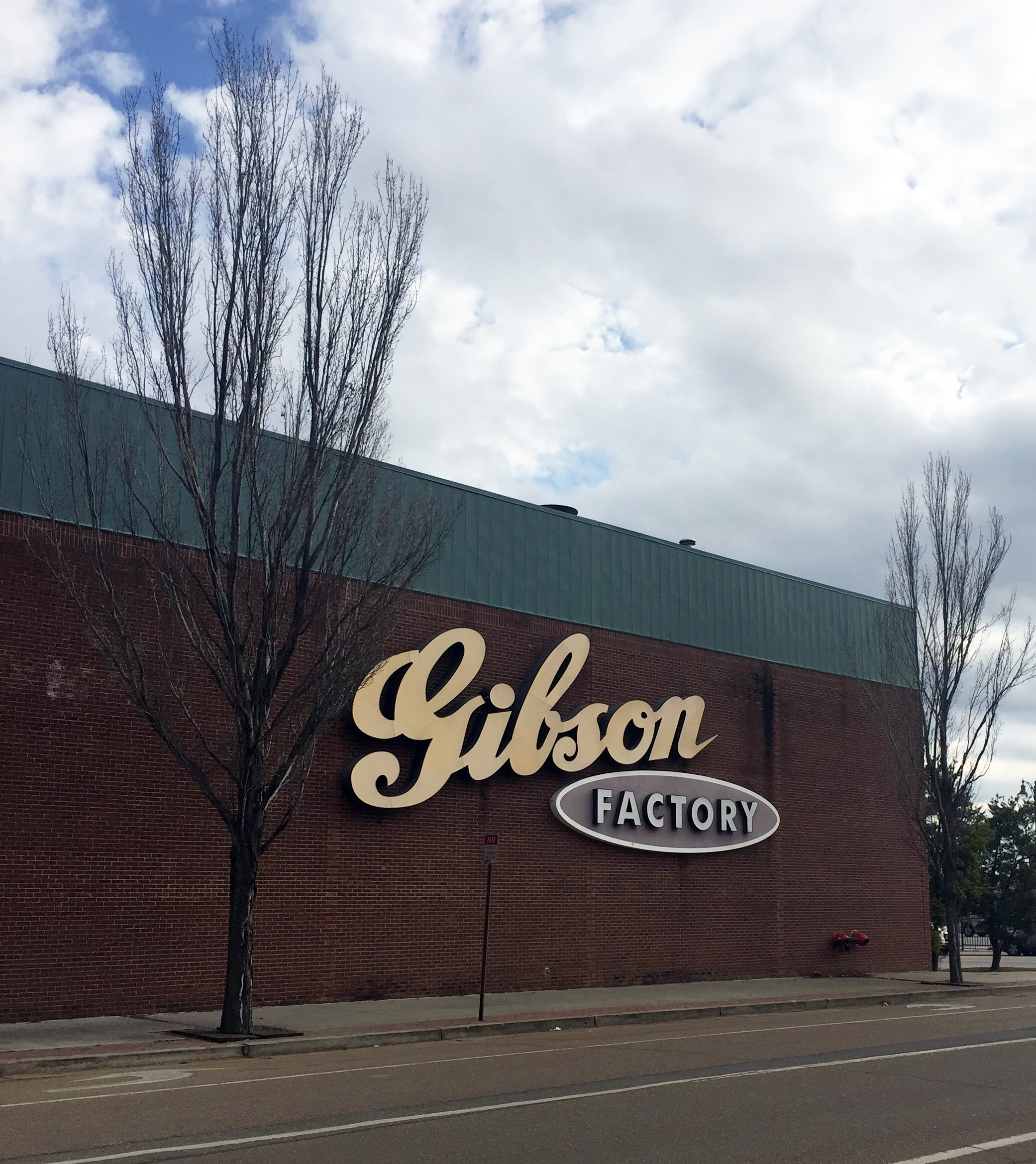 And the site of WLOK, the city's first African-American owned radio station: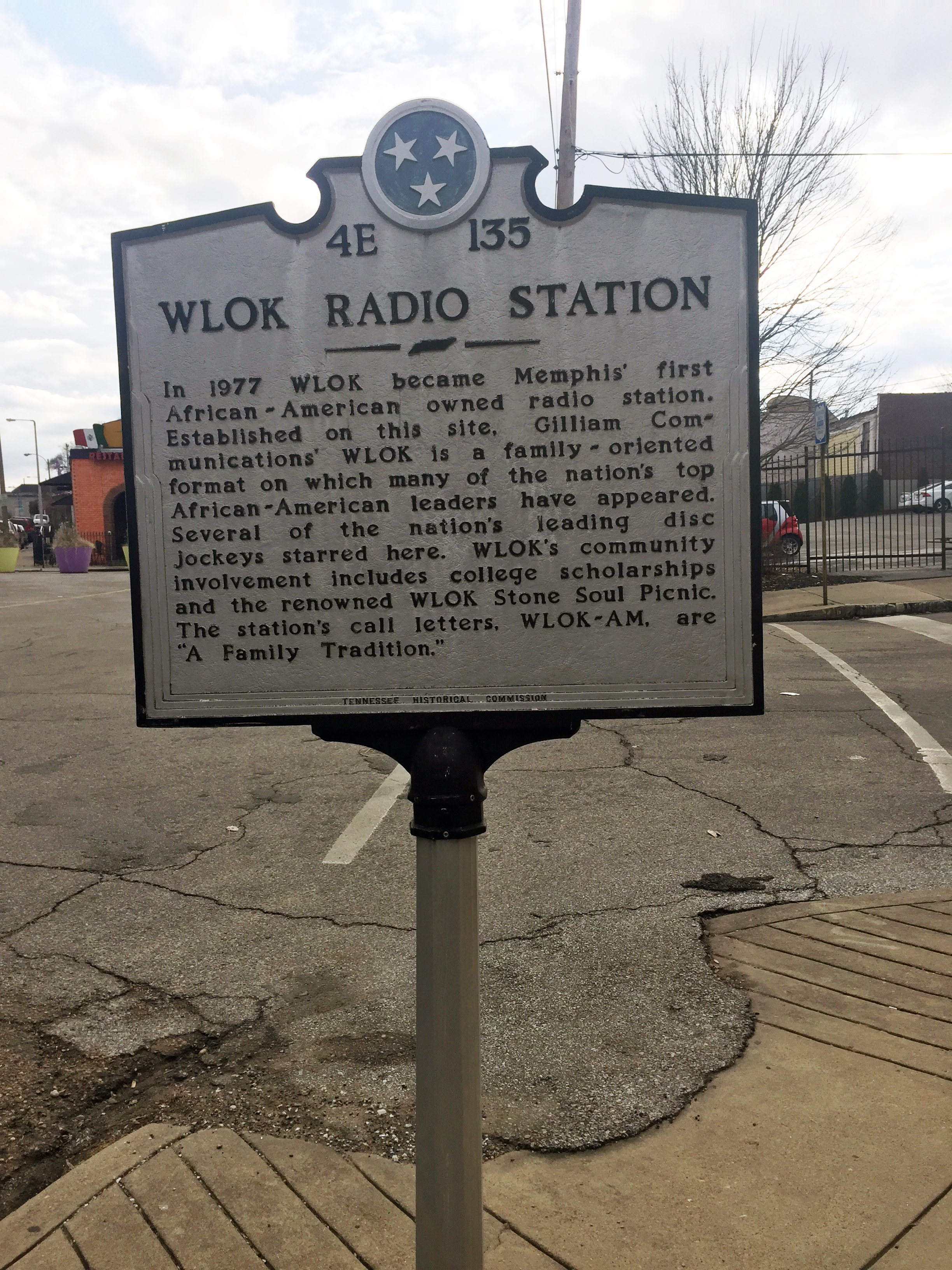 Had some darned good pulled pork at the legendary
Central BBQ
, and then it was back to headquarters to rest up for the rest of the week!
As a side note, I am amused that a piece of art in my room (which is also on the wall of every single hotel room in this huge Sheraton) has a typo in it. Can you spot it? You have to look very closely.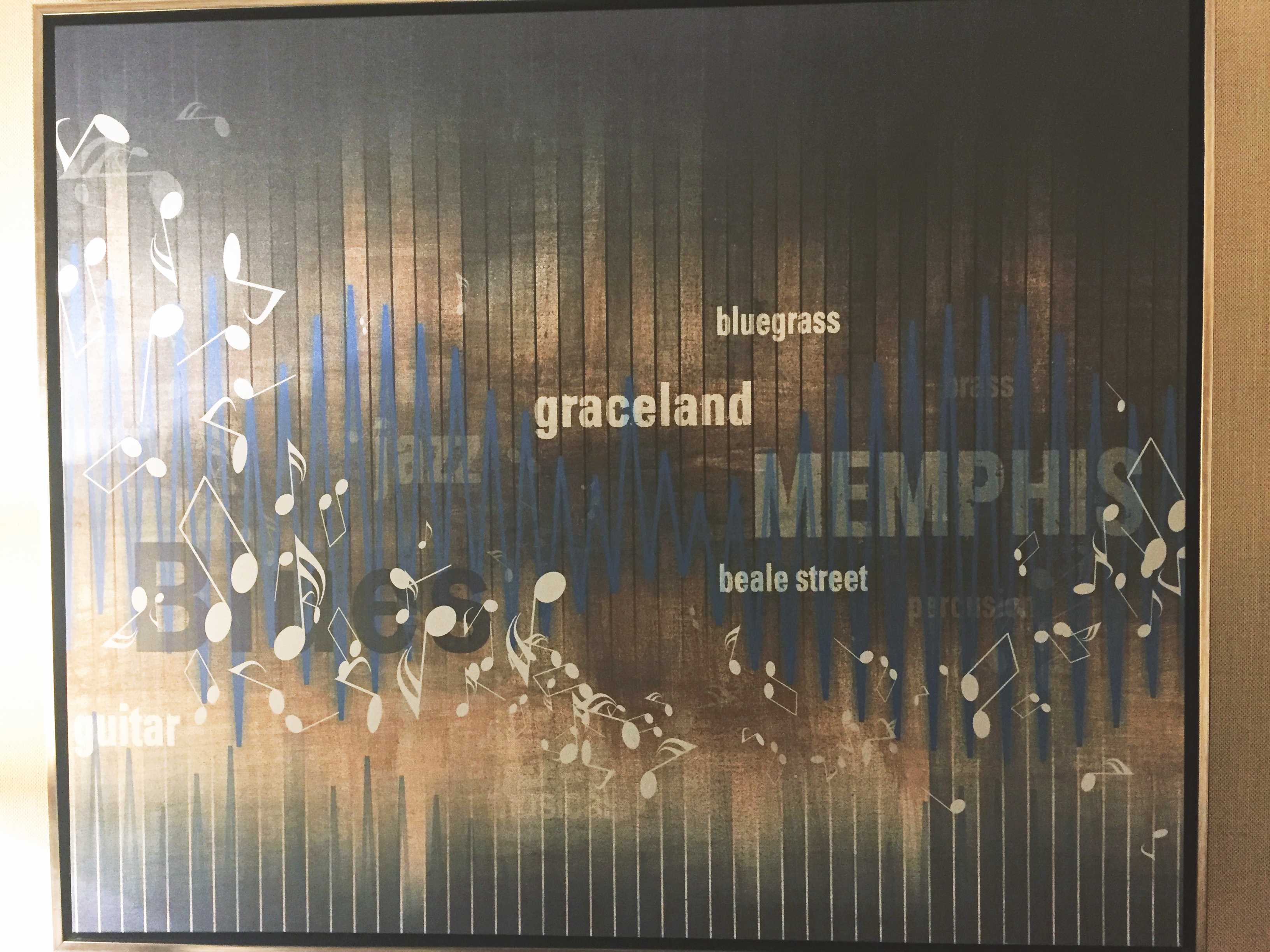 Now do you see it?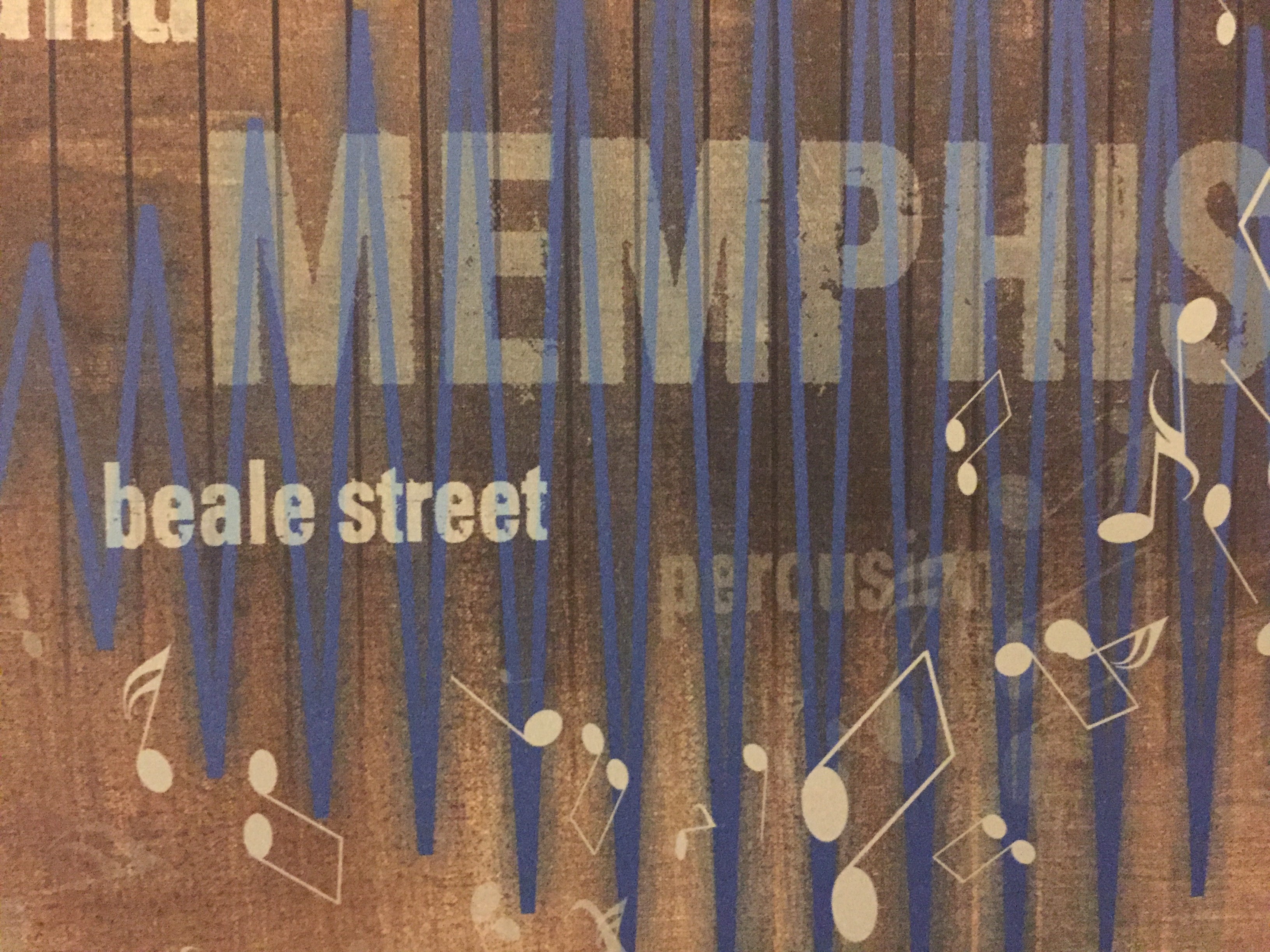 How did no one catch "percusion" before it found its way onto hundreds of walls? Funny.
And now it's time for me to turn in, because there are authors to meet and publicists to woo and books to learn about and topics to inspire conversation! I'm very happy to be blogging in Memphis.
P.S. You're more than welcome for the
earworm
this post's title may have put into your heads. Let's add a little
Memphis Slim
,
Isaac Hayes
,
Aretha Franklin
 (if you haven't heard "Trouble in Mind," do click on her link), 
Koko Taylor
,
Booker T. Jones
, 
Lil Hardin Armstrong
, and
Johnny Cash
, who all hailed from Memphis. Oh yeah, and that other fella,
Elvis P
.