My first post for the ShelfTalker team last January celebrated the success of I Dissent, BookPeople's top kids' book of December 2016. This year, customers are once again choosing over and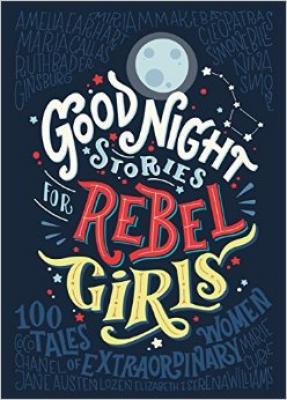 over again to share the stories of determined women with strong minds who accomplish great things. The crowd-funded launch of Good Night Stores for Rebel Girls last year was not only record-breaking, it also produced a gorgeous book blending the stories of well-known heroes such as Serena Williams, Marie Curie, Misty Copeland, and Jane Goodall along with tales of activists, journalists, students, and pirates whose stories remain relatively unknown. Incredibly wide-ranging and inclusive, the one-page profiles of 100 women and girls from all walks of life, cultures, and ages collectively paint a picture of a world in which pretty much anything is possible. And now the record-breaking book has become a record-breaking series.
The first volume features stories of women who crushed rebellions and led countries, women who championed causes and fought for justice, and women who knew their worth and stood up for who they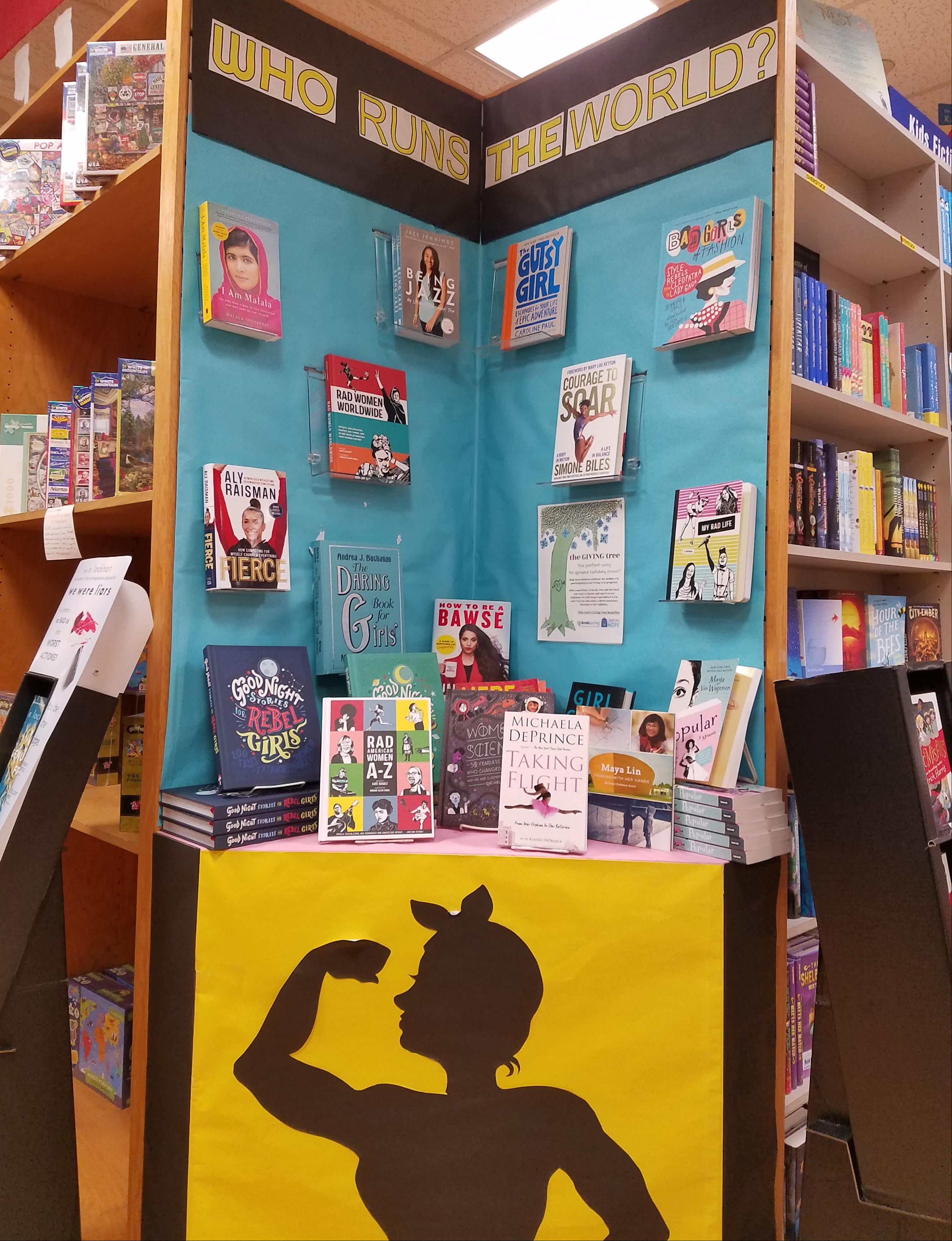 knew themselves to be. The release of Good Night Stories for Rebel Girls Volume 2 proves that the 100 women profiled in the first volume weren't flukes and, in fact, are just a drop in the bucket of achievements earned and progress made by rebels who dug in, found their voices, and refused to fit anyone's mold. There's 100 more after that, and you'd better believe there's another 100 after that too.
The thematic connection between this year's kids' bestseller and last year's feels like more than coincidence. It's a reflection of the current zeitgeist, a reflection of the stories we need right now, and a focus that's reflected in more than one great book. Here We Are: Feminism for the Real World came out earlier this year and has been tremendously popular, offering essays, poems, photos, lists, comics, and illustrations that combine to affirm that feminism is intersectional and doesn't always mean the exact same thing. Little Leaders: Bold Women in Black History came out just this month, taking a focused look at 40 leaders from Black history who have boldly gone where none has gone before. With irresistible illustrations and engaging profiles, demand almost instantly outstripped our supply. Biographies of architectural visionaries had a strong year too, with fascinating profiles of Maya Lin and Zaha Hadid. One of my favorite books of the year, The World Is Not a Rectangle, made Hadid's unconventional architectural philosophy accessible to a very young audience, suggesting there's no right way to view the world and that maybe, just maybe, lines are more interesting when they're bent, curved, twisted, and swirled.
All that to say that it's been a remarkable year for books that break ceilings, challenge barriers, celebrate individuality, and dream of possibility—and I feel truly thankful for that. And the good news is there are even more books celebrating interesting, groundbreaking, rebellious women on lists to come.
On another note, this will be the last ShelfTalker post for the season, and we all want to thank you for reading this year. We'll be back in 2018. but in the meantime, our stockings are hung by the chimney with care, and while the merry bells keep ringing, happy holidays to you!