The fastest-growing, fastest-selling section of our store over the past year has been graphic novels for younger readers. Long ago, it outgrew its shelves and graduated to a full wall case. Truth be told, we need a bigger wall case for middle grade graphic novels. Here are a few recent and upcoming titles the kids in our region are excited about:


The Adventures of John Blake: Mystery of the Ghost Ship by Philip Pullman and Fred Fordham (Graphix; out now) The marketing materials say 8-12, but I think 10-13 is the sweet spot for this spooky/dark action adventure tale from Philip Pullman.



Legions of Awkward  fans were delighted to see an addition to this series, an anthem to middle school angst. Brave by Svetlana Chmakova (Yen Press; out now).


Dog Man 3: A Tale of Two Kittens by Dav Pilkey (Graphix; Aug. 29) Can't go wrong with the irrepressible Pilkey's exuberant creations. We've already got 8-year-olds placing pre-orders.


All's Faire in Middle School by Victoria Jamieson (Dial, Sept. 5) — By the author of the wildly popular Roller Girl, this is a perfectly timed release to maximize reader excitement and suit its topic. We can't wait to start handing this to kids!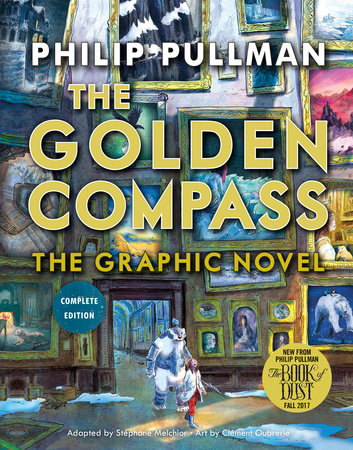 The Golden Compass Graphic Novel, Complete Edition by Philip Pullman (Knopf; Sept. 5) — September 5 is a banner day for graphic novels! Here's the complete Golden Compass graphic novel, in one volume.


And you thought Sept. 5 couldn't get any better! Here comes one of our all-time favorites, Ben Hatke, with Mighty Jack 2: Mighty Jack and the Goblin King (First Second, Sept. 5)


Oh, Sept. 5, we will need a shelf just for you! Here come Anthony Horowitz's Alex Rider titles, Eagle Strike and Scorpia, in graphic novel format (Candlewick Press, Sept. 5).


Swing It, Sunny! by Jennifer L. Holm and Matthew Holm (Graphix, Sept. 12) — Loved loved loved Sunny Side Up and have been gratified that contemporary kids also love a book set during my own childhood — which sort of makes this historical fiction (!). Now Sunny is home and heading to middle school.


Another fun addition to the perennially popular series! The Babysitters Club: Dawn and the Impossible Three, based on the novel by Ann M. Martin, illus. by Gale Gilligan (Graphix, Sept. 26)


Secret Coders 4: Robots & Repeats by Gene Luen Yang and Mike Holmes (First Second, Oct. 3)
Coding + Gene Luen Yang? Should be a blockbuster, but I want this series to do better in our market! I think it would fly out of the store in full color; it's gotten harder to interest kids in two-color graphic novels.


I confess that I really need to read the first Dream Jumper, because it looks so good! Kids in the know will be excited for Dream Jumper Book 2: Curse of the Harvester by Greg Grunberg and Lucas Turnbloom (Graphix, Oct. 31)


Dog Man 4: Dog Man and Cat Kid by Dav Pilkey (Graphix, Dec. 26) Why the 26th, Scholastic, why?? I'm grumpy I can't sell this for Chanukah and Christmas presents, but the gift card-receiving kids will be happy to have something new and enticing on the shelves after the holidays. Legions of youngsters will be psyched for this one.


Wings of Fire Graphic Novel #1: The Dragonet Prophecy by Tui Sutherland and Mike Holmes (Graphix, Jan. 2, 2018) Already a popular series in novel format, this is poised to do beautifully as a graphic novel.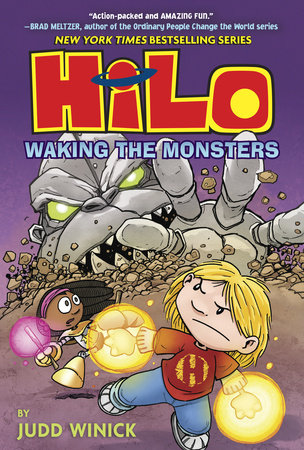 Hilo 4: Waking the Monsters by Judd Winick (Random House, Jan. 16, 2018) All you have to do is tell kids Hilo is about an alien kid who crashes to earth wearing only a pair of silver underpants, and they're in. I wish this one were coming out in time for the holidays, but it's good to look forward to something lively in cold cold January.
It's 8 am, so I have to stop. What fall releases have I missed, oh good people?