Great book swag makes the world a better place, but it is an ephemeral and unforgiving art form to be sure. A good idea is required, but even if you have one of those there are still many ways to fail. Take this swag for the Alice in Wonderland themed Whatever After book, Abby in Wonderland.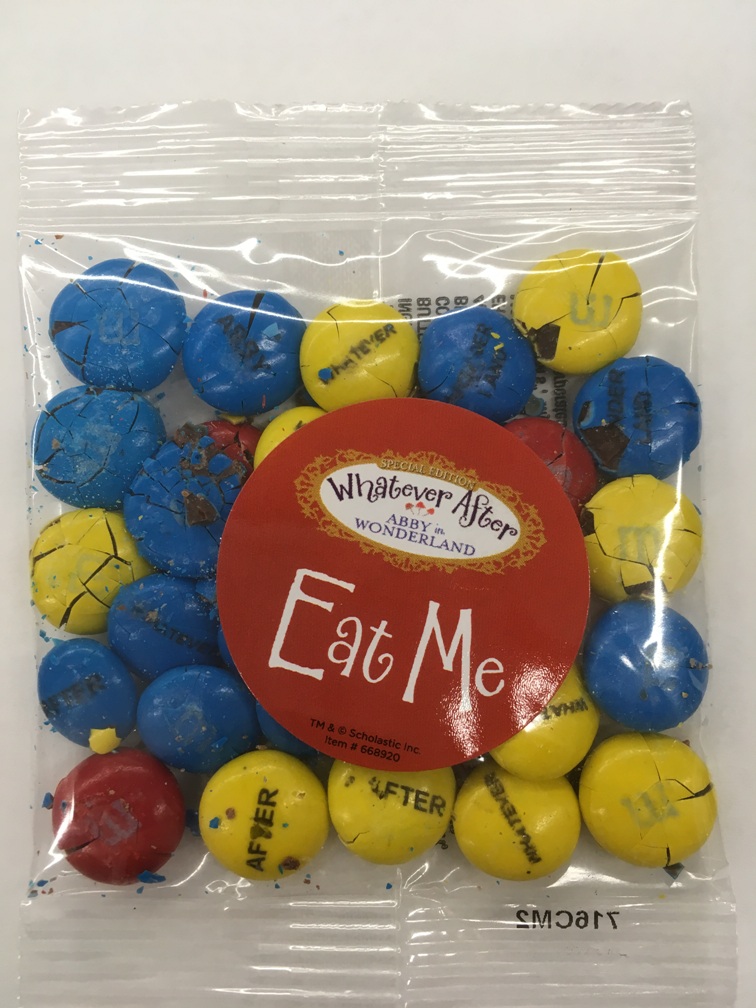 It's a great idea, but it points to one of the essential characteristics of successful promo items: they need to arrive at bookstore counters intact. In this case failure was virtually guaranteed because the candies were placed directly against an ARC of the book in a thin, unpadded mailer. It would have been a miracle for it to make it here looking edible.
The same day we received a nice window cling from DownEast Books as part of their Celebrating 50 Years of Maine Books. The problem?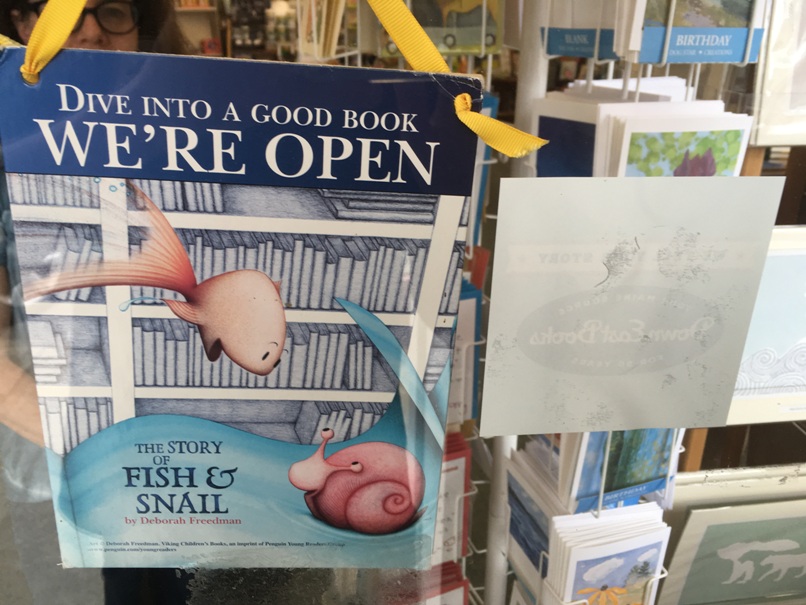 It was printed so that it  faced inward unless we literally put it outside.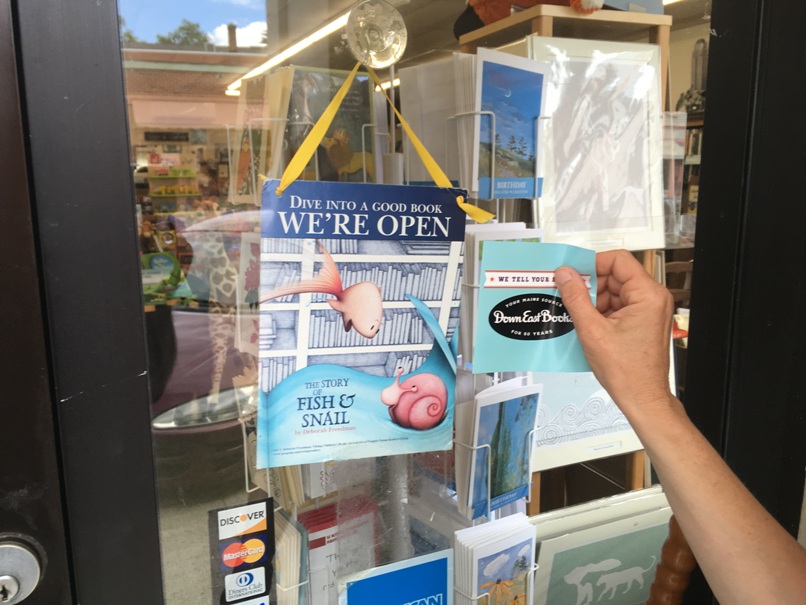 So what features must all great book swag have?
They must be either fun or aesthetically pleasing.
They must function as envisioned.
They must engage the customer in a way that conveys the essence of the book or books.
Here's a great example.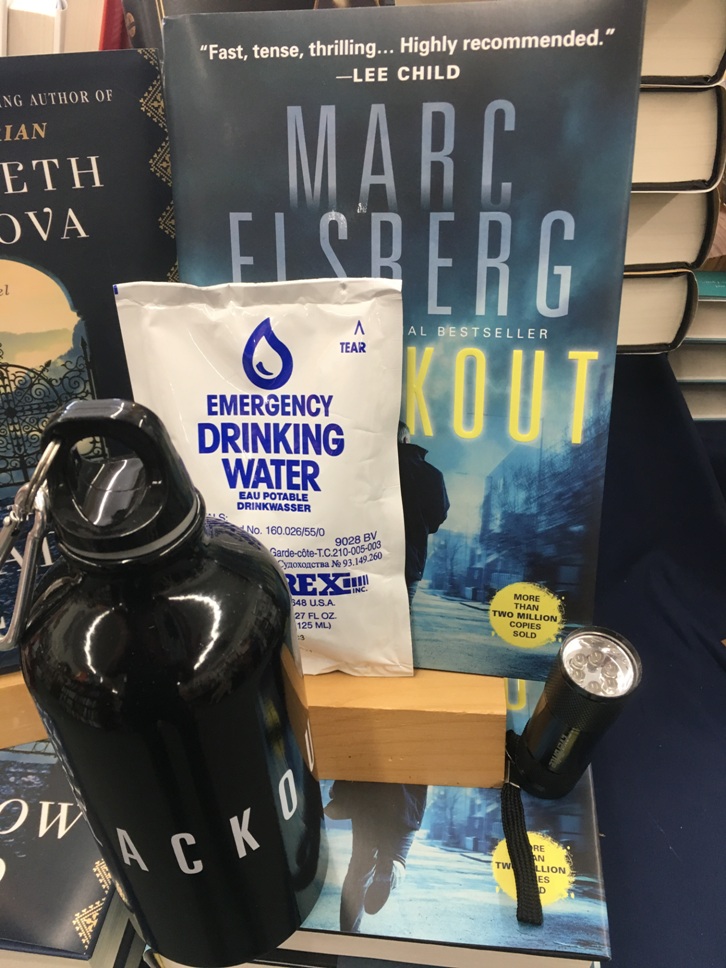 This fabulous swag from Sourcebooks for Blackout is exemplary. A Blackout canteen and emergency water packet. Huzzah. And if we ever do have a blackout at the store and turn on one of the flashlights, talk about a marketing moment. Our store book group picked Blackout for next month's selection after I talked up the book and showed them the swag. They had to have it!