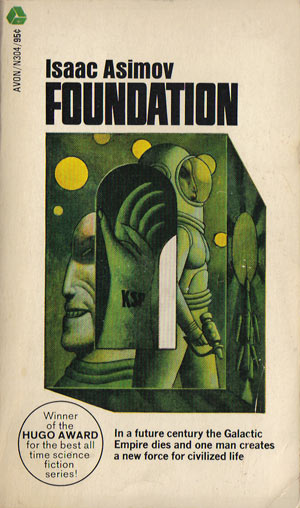 We generally see the progression of history as a force of nature which is susceptible to nudges. Hegel depicted historical progression as a dialectical process which was tweaked and goaded by world historical elements. Isaac Asimov, in his classic Foundation trilogy, posited that an advanced form of statistics, psychohistory, could accurately predict the future but that once an accurate prediction was made the course of history could then be altered in a limited, surgical manner. In Foundation the outcome of psychohistoric prediction saw a Galactic Empire doomed to crumble, with a 30,000-year period of misery and suffering ensuing before the next Galactic Empire would form. The two foundations were established by Harry Seldon, the creator of psychohistory, to surgically direct the course of things so that the period between empires lasted only 1000 years.
If Harry Seldon had attended BookExpo this year he would have felt the need to get to work. There was a difference in the air. Everywhere I went at the show, in booths and in educational sessions, people wanted to talk about Amazon. The perception that the visibility and impact of Amazon's burgeoning control over the market was impacting bookselling, publishing, and the local economies on which they depend was universal, as was the idea that a critical moment was at hand. One of those junctures which, barring a Harry Seldon or a Susan B. Anthony of antitrust rabble rousing, was heading toward a buckling of community businesses, plunging tax bases and a domino effect of emptying storefronts. The inevitability of that outcome is the Amazon narrative. The question Harry Seldon would have asked is what we can do about it. Since he's not here we might as well do the work ourselves.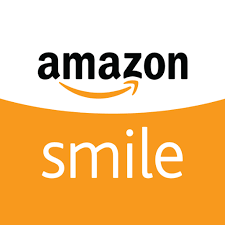 One general perception I heard at the show was that the voices of booksellers on this issue are not effective. They are perceived as just a small bookstore complaining about a large one, despite the vast scope of the economic narrative in play. There is a clear feeling that despite all its notable invisibility in the past, the teeth in Amazon's Smile are finally starting to show to a broader public. There is a window of time in which fresh voices and ideas are required to bring about the grassroots political pressure needed to awaken antitrust regulation from the cave in which it is currently dozing.
How to pull it off though? Is minimum pricing still viable despite the apple ebook debacle? Can a high profile political person come into play as an effective champion? What we do now is important beyond measure in this critical moment when action may still answer and turn back Amazon's narrative of a world in which class and those with credit cards receive all their goods dispatched from zeppelins by drone while the underclass huddles around garbage can fires reading ragged paperbacks pilfered from the abandoned thrift store.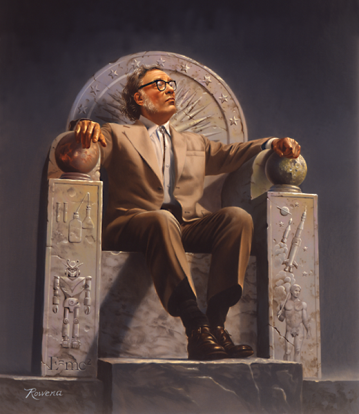 If Harry Seldon were to ask what possible outcome I desired, the answer would be balance. After all, many elements of historical progression cannot be changed. Harry Seldon could not stop the Galactic Empire from failing, for example. Amazon and etailing cannot be simply unmade. Nonetheless balance is possible between the tactile and ephemeral, the physical and the digital, the actual and the online community. Books and local businesses offer that balance to life, and fighting for their sustainability should preoccupy those of us who wish to alter the narrative unfolding in front of us. Doing a great job at our bookstores won't help us if we don't have any retail neighbors.
Right, then. What should we be doing now? That's what I asked people at the show and that's what I ask you now.