"Do you have any spinners?"
It's the predictable chant at the end of most phone calls at the shop these days. There are two distinct sets of phone flurries: one at opening time, when adults (usually moms), dispatched by their school age chidren, call the list of local stores who stock fidget toys looking for new shipments. Then there's the 3:30 pm "just off the school bus" group, who make the same round of calls, hoping for better news. On good days, when we HAVE received a new batch, our affirmative response is often met by a yell. "MOM!!!!! WE HAVE TO GO TO 4 KIDS NOW!!!" We've learned to hold the receiver a little further away from our ears.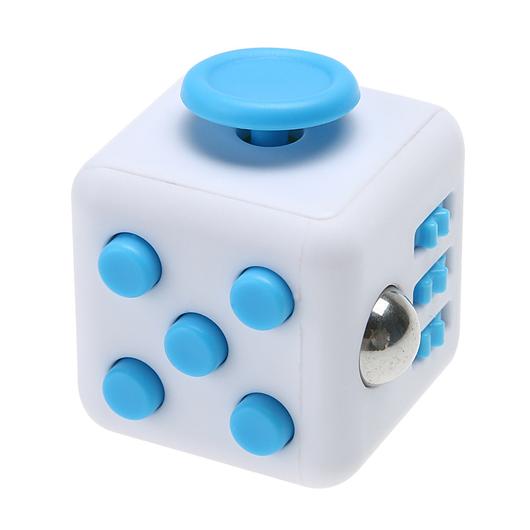 If the fidget cube/spinner/flipper/controller phase hasn't hit your part of the country yet… well, aren't you special? We began to get requests in late January, and I headed to Toy Fair in New York with "cubes to fidget?" written on my shopping list. There were three or four vendors offering some version of the little cube with buttons and a ball bearing or two, all promising shipment within a few weeks. "Toy time," for the uninitiated, is elastic in definition, pending production, space on container ships, customs, shipping issues, and whether or not the elves are on strike. Frankly, I didn't see what the big deal was, but peer pressure and memories of past fads that we jumped on a little too late won the day, so I dutifully placed my order. "Add some spinners, too" said my rep. "You'll probably not get them for this small an order, but at least you'll be in line."  (This is like that throwaway phrase when your book rep tells you to "get the display and take the 2%." Your better instincts evaporate and you just nod.)
That first little case arrived, and disappeared in two hours. We had a list of customers to call, and as we rang them up, started another from the customers standing in the store. Spinner shipments became weekly occurrences, then daily ones. We began to source multiple vendors, just to keep a steady supply, and at opening time each day, cars would slow down outside our front window, with customers peering in to get a "thumbs up" or "thumbs down" sign before they parked. On the weekends, the cash register tapes were great, but they contained mostly three items: cubes, spinners, and birthday cards. I told the staff to straighten the middle grade section again, put new plush near the board books, and order pizza for lunch. This too would pass.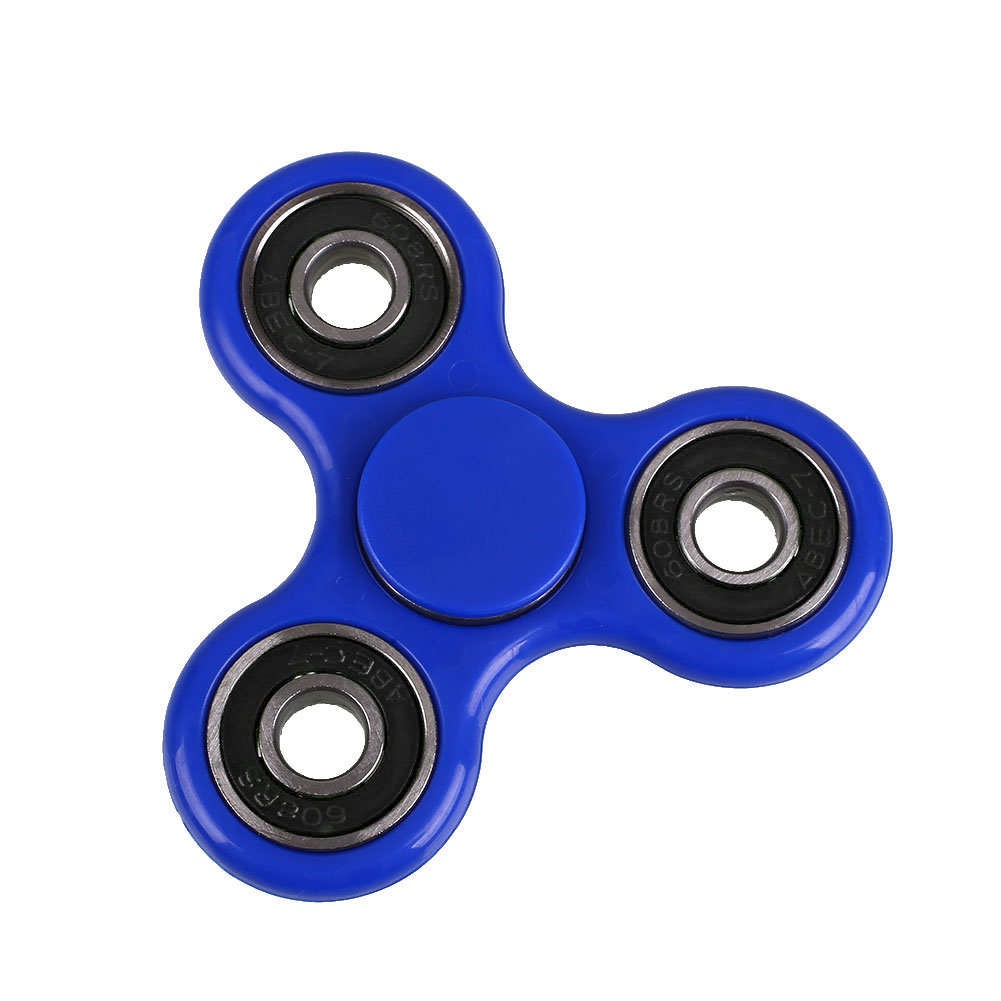 We've ridden fads before, of course. The hit list includes Rubik's Cubes, Silly Bands, putty, slime, Kendamas, japanese erasers, Squishies, coloring books, and even a shall-not-be-named foray into Shopkins. While we do sell books AND toys, we are mostly a book store, and the fad items are just for fun. Sometimes we manage to catch one, sometimes not. There's a buzz that comes with being cool enough to know the latest thing, I suppose, and if a customer is on a mission to find something that their child has specifically requested, I want to be one of the first places they call. For moms with two or three kids, two or three dozen errands to do, and two or three hundred scheduling details to keep straight, the very best thing my store can be is a sure bet. Add in a good bathroom, friendly faces who will hold the baby while she browses those new adult titles for book club, AND wrap the birthday gifts for the weekend… well, we're her best friends. So I'm willing to stock spinners, or widgets, or wobblers, and spend time discussing the benefits of glow in the dark versions over light up ones. My favorite conversation with a grandparent last weekend began with "do you have these spinny things?" and ended with a story about Catholic school "back in the day" when fidgety kids were told to "get out their rosaries or sit on their hands." (He bought four.)
Whether or not spinners and cubes boost academic performance by improving focus is a discussion I will leave to the neurologists and educators. I sell a lot of things that could improve test scores, if used correctly, but almost anything that generates fascination and open-ended play in both children and adults is good for brain development. How does it work? How long can it go? What can I balance on it? What tricks can I master? This toy, in particular, is appealing to me because it is not gender specific, doesn't have an age limit printed on the packaging, and (if you don't drop it) is only one piece. I have observed kids with physical limitations and coordination challenges be equally as successful with a spinner as their siblings and classmates, and ANY toy that levels the playing field (pun intended) is a good thing.
Here's the real benefit, though, as a bookseller, of any craze. While we're ringing up the doohickey-of-the-moment, and nodding when they ask if we can "cut open the package, please, and do we have a trash can?," we get to ask my very, very favorite question:
"What are you reading?"