Last month I attended my first red carpet event. It was 3:00 in the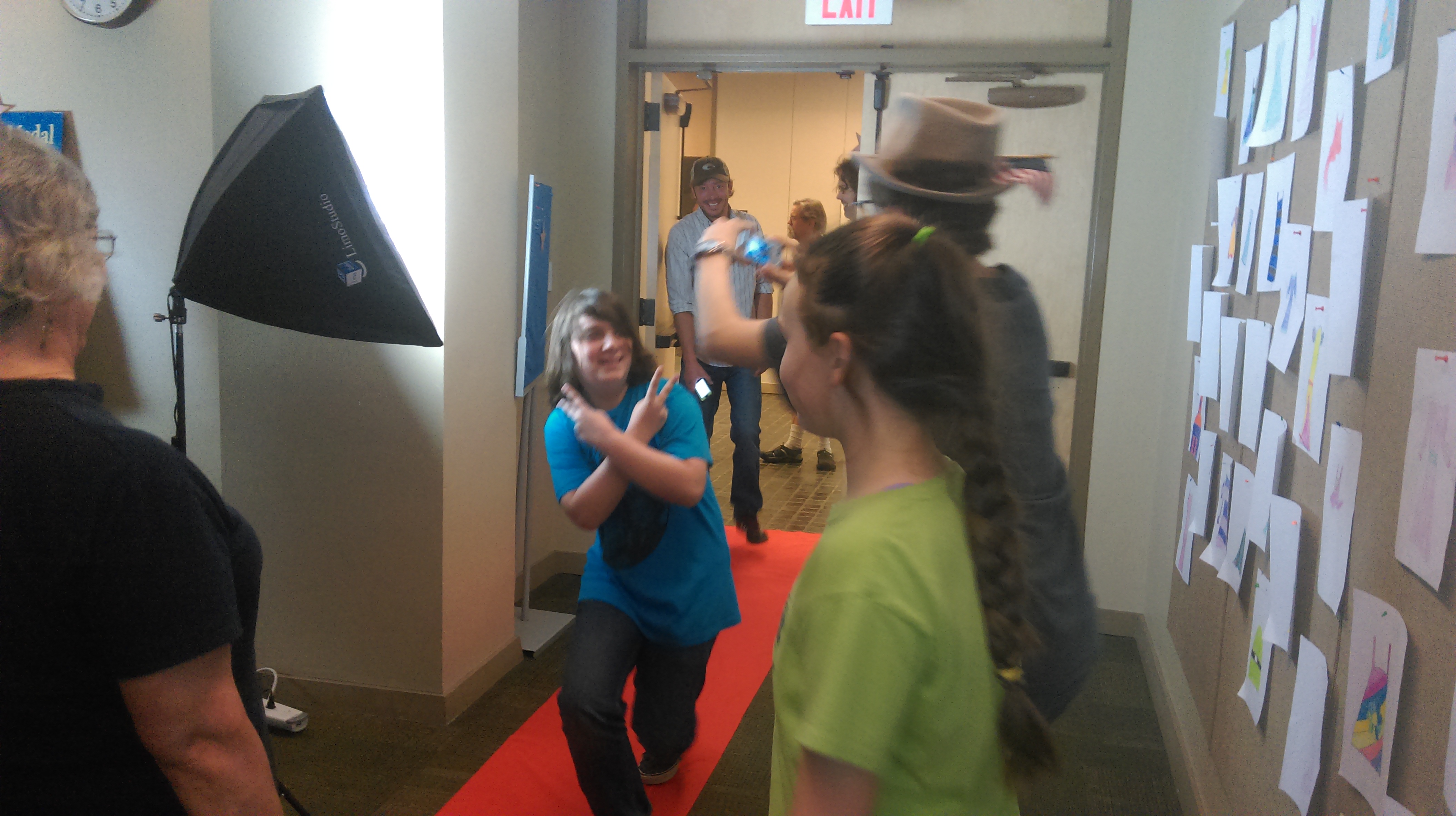 afternoon and the venue was the auditorium at the downtown branch of Asheville's public library. The A-listers being feted were the kid filmmakers participating in the 90-Second Newbery Film Festival, which was having its Asheville debut.
In my very first post for ShelfTalker back in January, I shared the experience of networking with other community organizations to bring a public screening of the film festival to Asheville for the first time. As promised, here are the results…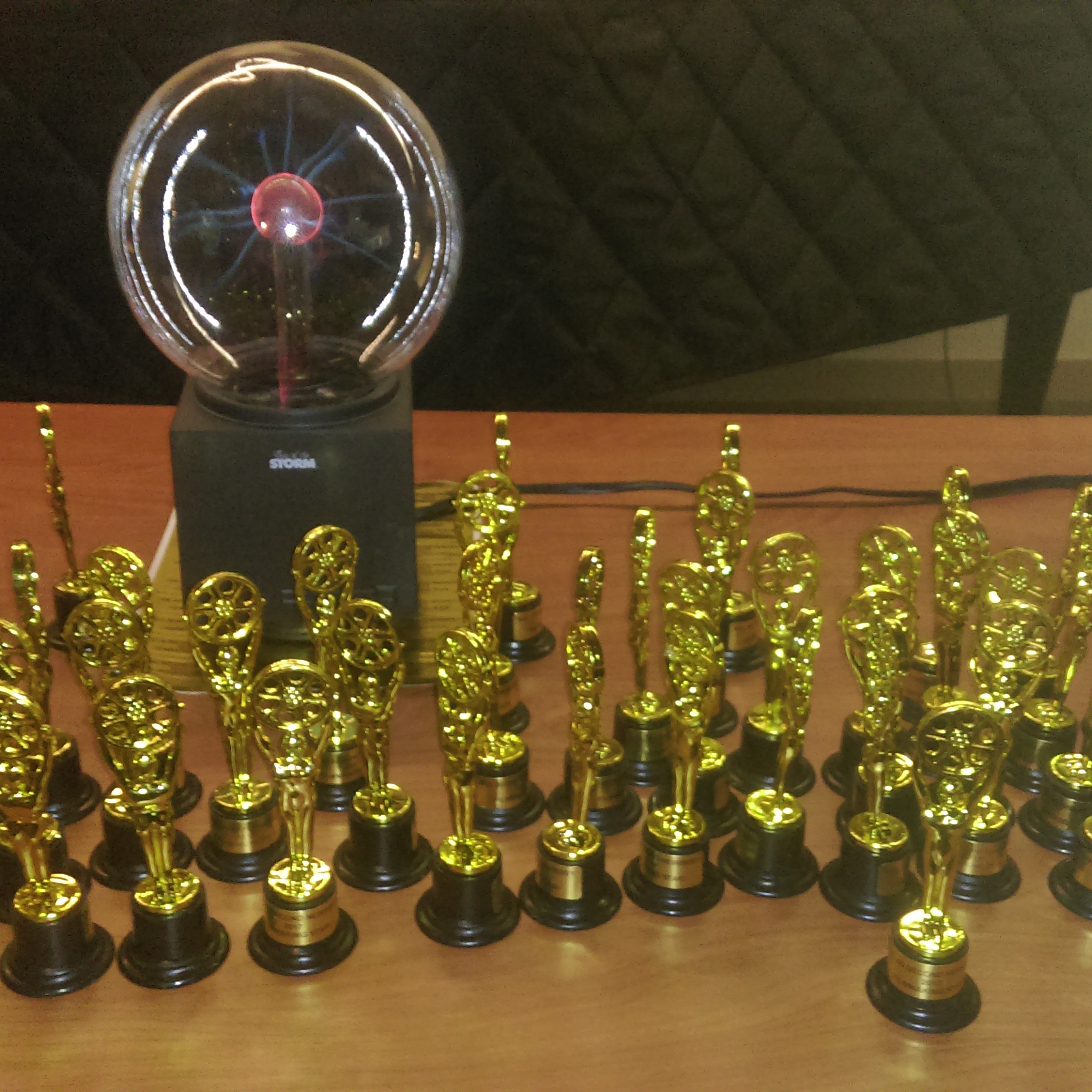 I got there in time to watch some of the rehearsal and get a good look at the awards table. 90-Second Newbery founder James Kennedy came to town for the festival and brought these. Every kid who participates in one of the films being screened gets an award to take home. I also brought several gift certificates to the bookstore and, before the audience showed up, we taped them under random chairs for a fun giveaway at the end of the show. Library staff not only supplied a wonderful venue for the event, they also supplied free popcorn. A lot of free popcorn. As organizer Elliott Weiner said, he expected maybe 25 people in the audience for this first festival, and instead ended up with almost 100! The screening was emceed by James and by Alan Gratz.
We're lucky to count Alan among our many talented local authors. After a brief intro, the fun started with a little skit performed by James and Alan, explaining how to win a Newbery. (Spoiler alert: it often involves bad news for the animals in those books.) Interspersed with films by local kids were some of the best submissions past and present from all over the country. (I recommend this laugh out loud funny retelling of The Sign of the Beaver by Elizabeth George Speare.) The kids whose films were being screened were invited to sit down front, and after each local film was shown the kids who made it went up on stage to accept their awards.
Local submissions included films of Mr. Popper's Penguins by Richard and Florence Atwater, The Hundred Dresses by Eleanor Estes, Last Stop on Market Street by Matt de la Peña and Christian Robinson, El Deafo by Cece Bell, Frog and Toad Together by Arnold Lobel, Bud, Not Buddy by Christopher Paul Curtis, and two Kate DiCamillo titles, Flora and Ulysses and The Tale of Despereaux. Some were made with the use of green screens, some with simple animation, some with live action and multiple locations, and some with really effective use of stuffed animals. You can check out Asheville's entries here as well as search for other films by title or by city on the 90-Second Newbery website. At the end of the screening, it was clear that there were plenty of winners, not just by the number of gold trophies but by how much fun the kids had and how much they learned about filmmaking and storytelling.