Recently, we were approached by a local school to create a monthly book-order flyer for students. It's been a fun challenge to come up with the perfect mix of new and established books for ages preschool through eighth grade, but in my travels through the various databases I use, I'm starting to feel anxious for all of the hardcover books I see that would be perfect in paperback but may never make it there if hardcover sales don't support them.


On the publishing side, I'm sure there are various valid reasons not to simultaneously publish hardcover and paperback editions of children's books, but I wonder if some of those reasons are left over from older publishing/sales models and may have become outdated. Many graphic novels now come out in simultaneous editions, and as any bookseller can tell you, that has only helped sales. Institutions (schools and libraries) still want to buy the hardcovers, and children and families gobble up the paperbacks. The marvelous Roller Girl, for example, would not have become the bestseller it is if it had only been available in hardcover.
In a world that spins ever faster, books need to catch their audience right away. A book that would be embraced by families eagerly in a less expensive paperback format, may languish in hardcover in this economy of diminished dollars. I am concerned especially for diverse books; there are several dozen wonderful picture books from the past four years that I wanted to look at for inclusion in this flyer, but they still haven't come out in paperback. And because customers really really really want paperbacks and don't have as much to spend on hardcovers, the hardcover versions don't sell in huge numbers, the numbers that would justify turning a book to paperback.
In putting together this flyer, I wanted to offer high quality books that appeal to kids and are affordable by families with a broad range of disposable income for books. I wanted to offer young readers the thrill of new releases alongside the more established titles. But in running searches through the usual bookselling databases, it was hard to find the great new paperback reissues, drowned out as they are by floods of TV tie-in books and mediocre consumer junk, the kind most kids will always gravitate to at school book fairs because they look fun and easy. I'm all for potato chip reading (my term for junk-food reading indulgences), but when the paperback supermarket has eight aisles of Lay's to every one aisle of (also delicious) full nutrition, well, that's not great for anyone but the potato chip companies.
I know that some books that are only available to bookstores in hardcover are turned into special-run paperbacks solely for the Scholastic Book Club, which hurts independent booksellers in numerous ways, the most important of which are: 1) it is an unfair market advantage, and 2) families, understandably, are convinced that these books are available to buy in paperback (because they are, from a single source), and that bookstores are trying to make them spend more by buying hardcovers. Argh!

So why are so many hardcovers that have been out for a couple of years still unavailable in paperback? I'm thinking of fun, family-friendly, easy-to-sell-in-paperback books like Jim Averback and Yasmeen Ismail's One Word from Sophia (Atheneum), Sonya's Chickens by Phoebe Wahl (Tundra), Lizard from the Park by Mark Pett (Simon & Schuster), Lion Lion by Miriam Busch and Larry Day (Balzer + Bray), and Little Melba and Her Big Trombone by Katheryn Russell-Brown and Frank Morrison (Lee & Low). And wonderful, award-winning books that families who can't afford hardcovers really should be allowed to get their hands on, like Last Stop on Market Street by Matt de la Peña and Christian Robinson.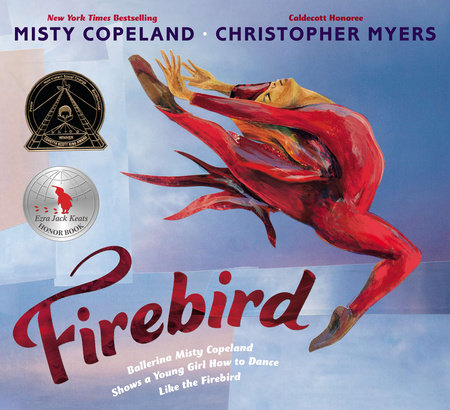 I'm also talking about nonfiction books families would love, like Firebird by Misty Copeland and Christopher Myers (Putnam), Poet: The Remarkable Story of George Moses Horton by Don Tate (Peachtree), Emmanuel's Dream: The True Story of Emmanuel Ofosu Yeboah by Laurie Ann Thompson and Sean Qualls (Schwartz & Wade), and Wangari Maathai: The Woman Who Planted a Million Trees by Franck Pravot (Charlesbridge).
Publishers, how do you decide if a book is worth trying in paperback? Why does it often take such a long time for paperbacks to come out? And what makes simultaneous releases so rare?
Booksellers, what titles do you think would move briskly in your stores if only a paperback edition were available?
Readers, what hardcover books are YOU still waiting for in paperback?