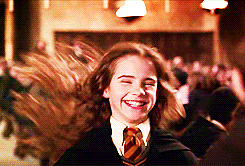 When's the last time being rejected made you this happy? If you're the person who schedules events at your bookstore, then it might have been one of those rare occasions when a publicist took the time to let you know that your store is not getting that author tour stop you requested. In fact, I'd like to thank the publicity department at Macmillan for being particularly responsive when it comes to letting us know if our store has not been chosen for inclusion on a tour. We'd always prefer a "yes," of course, but having an answer one way or the other just makes our lives so much easier.
For readers unfamiliar with the fabled tour grid, here's a brief outline of how the author tour happens, from the bookstore's point of view.
For example, let's say a publisher is putting out a new book by Frederick Douglass in September. (Someone really should, by the way. I hear he's done an amazing job and is getting recognized more and more.) The publicity department wants to send him out on tour and so will include Frederick and his new book on a list of upcoming tours, also called an event grid, which is often shared on a spreadsheet or on Edelweiss (a platform that publishers use to share catalogs electronically with buyers at bookstores and libraries) several months before the book releases and the tour would start.
On the grid, we see a description of the forthcoming book, a pub date, and whatever information the publisher wishes to share in order to guide us, the bookstore staff, on how to craft a proposal. Maybe they want a combination of bookstore and school visits, or maybe they only plan to send the author to a few states in the Pacific Northwest, and so on.

Or maybe the publicist putting together the tour indicates on the grid that for this author they only want proposals for large (audience of 300+) ticketed public events. For almost every bookstore out there, that's going to mean making arrangements with a local venue that can seat that many people before we can commit to hosting. We'll typically reach out to one or two such venues about their availability for an event in this general time frame (September, in the example above), and they'll pencil us in, just in case, and expect to hear back from us at some point. When we submit the proposal and never hear a peep about it either way, not only is the bookstore left hanging, wondering if we're going to be putting on this big event that will affect what else we can commit to, but now we're leaving one or more local venues hanging, too.
But even if we're just sending a proposal for a simple, straightforward in-store event with an author, we're constantly adding events large and small to our bookstore calendar and trying to balance what can happen when — author events, book club meetings, story times, birthday parties, and on and on. If we've sent a dozen proposals in the spring for author events that would happen in the month of September, we're trying to keep those in mind as we schedule other possible events for September. Which is why a simple form letter email saying "Sorry, we can't send Frederick Douglass to you on this tour" is actually a
huge
help!
In short, a simple and direct "no" is always much better than no reply at all. See also "
ghosting
," or Things That Will Land You in Dating Hell.