Storytimes at the bookstore are always a hoot, and always different. We do them three times a week, every Tuesday, Wednesday, and Saturday morning. Regularly attracting between 30 and 60 people for an average reading and surging into the hundreds for some of our most popular events, they bring both delightful, essential energy into the store and a whirlwind of chaos that leaves trails of books and toys in its wake.
The core of our storytime program centers around our multi-talented bookselling team, which includes the renowned "BookPeople Preposterous Puppet Show Players," but we also love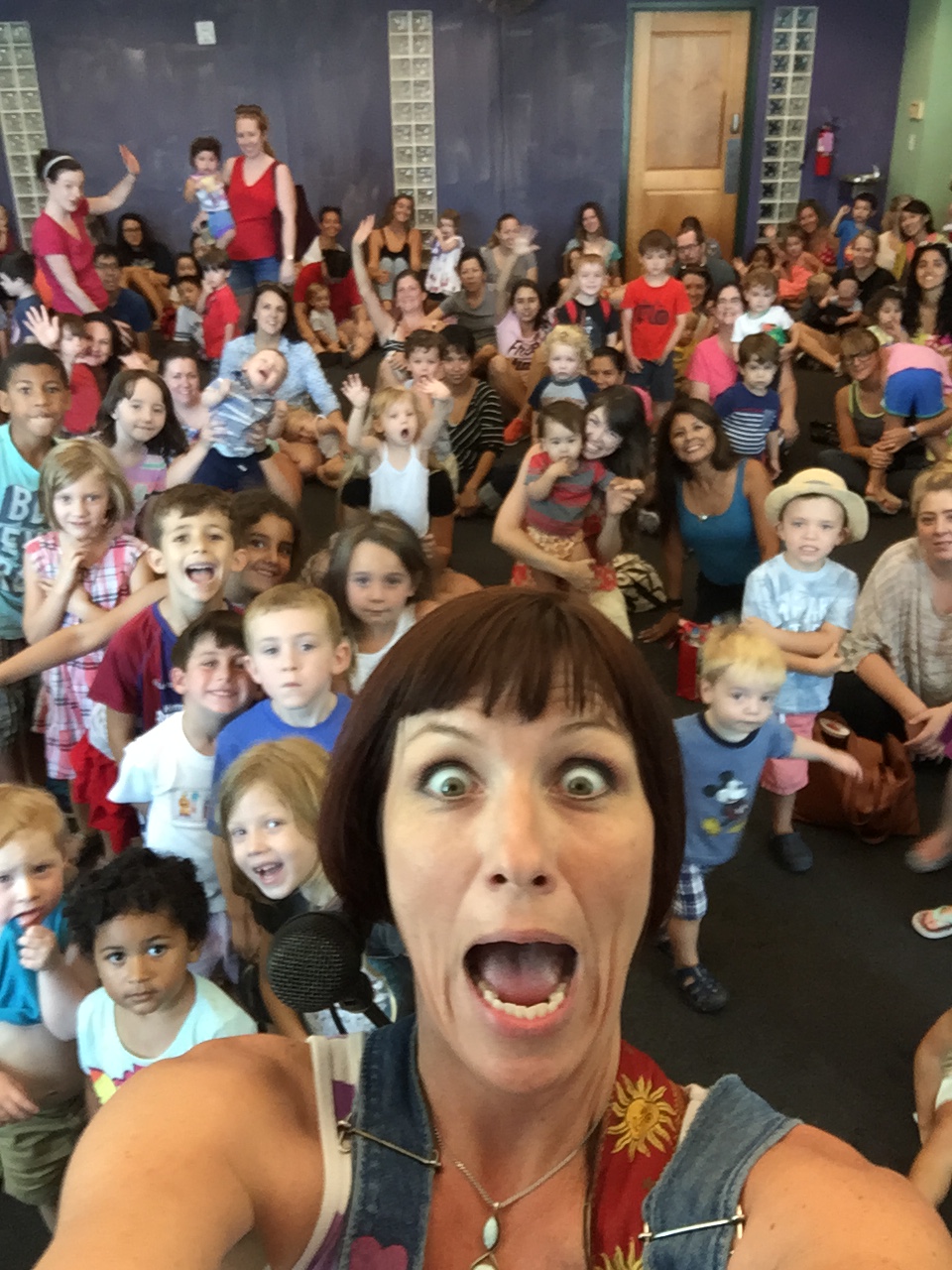 turning over the stage to all kinds of guests who bring their own love of books and unique approaches to the art of storytelling. Sometimes it's a theater previewing a children's literary adaptation, a Baby Signs instructor engaging with the tots, or a music school doing monthly class demos. Our partners see it as a great platform for connecting with new families, and our readers get free samples of fantastic local programming available for kids.

I think what I love best about these events is the way they bring out othe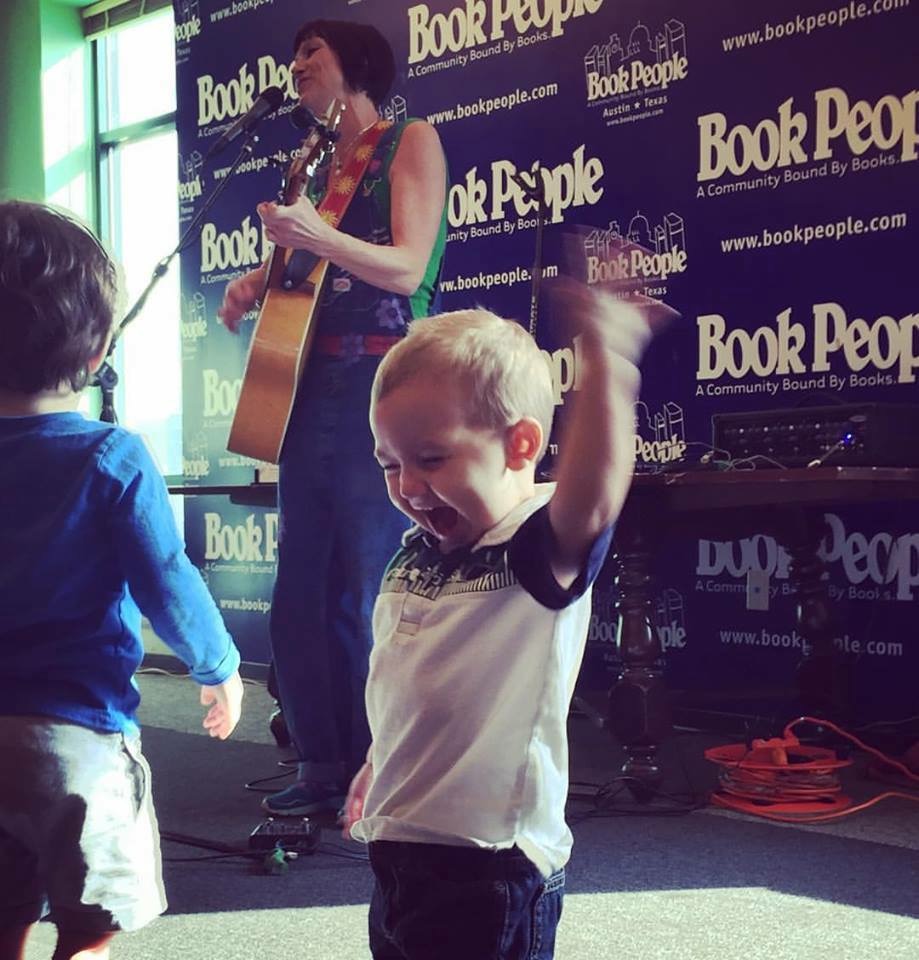 r sides of the kids and show them that sharing books can be a jumping off point for all kinds of fun. Popular local musician and longtime BookPeople bookseller Staci Gray pulls huge crowds from her avid fanbase, averaging 150 people at her monthly events. When you see the huge line of strollers at the elevator, you know Staci and her guitar are in the house – and almost nothing's cuter than a roomful of toddlers busting a move. And it's great for her, building ever more clients for her booming birthday party business.
But this Wednesday marked one of the most anticipated days in the BookKids calendar, a day that takes unbridled toddler enthusiasm and combines it with adorably tiny animals to create a monthly marquee storytime of epic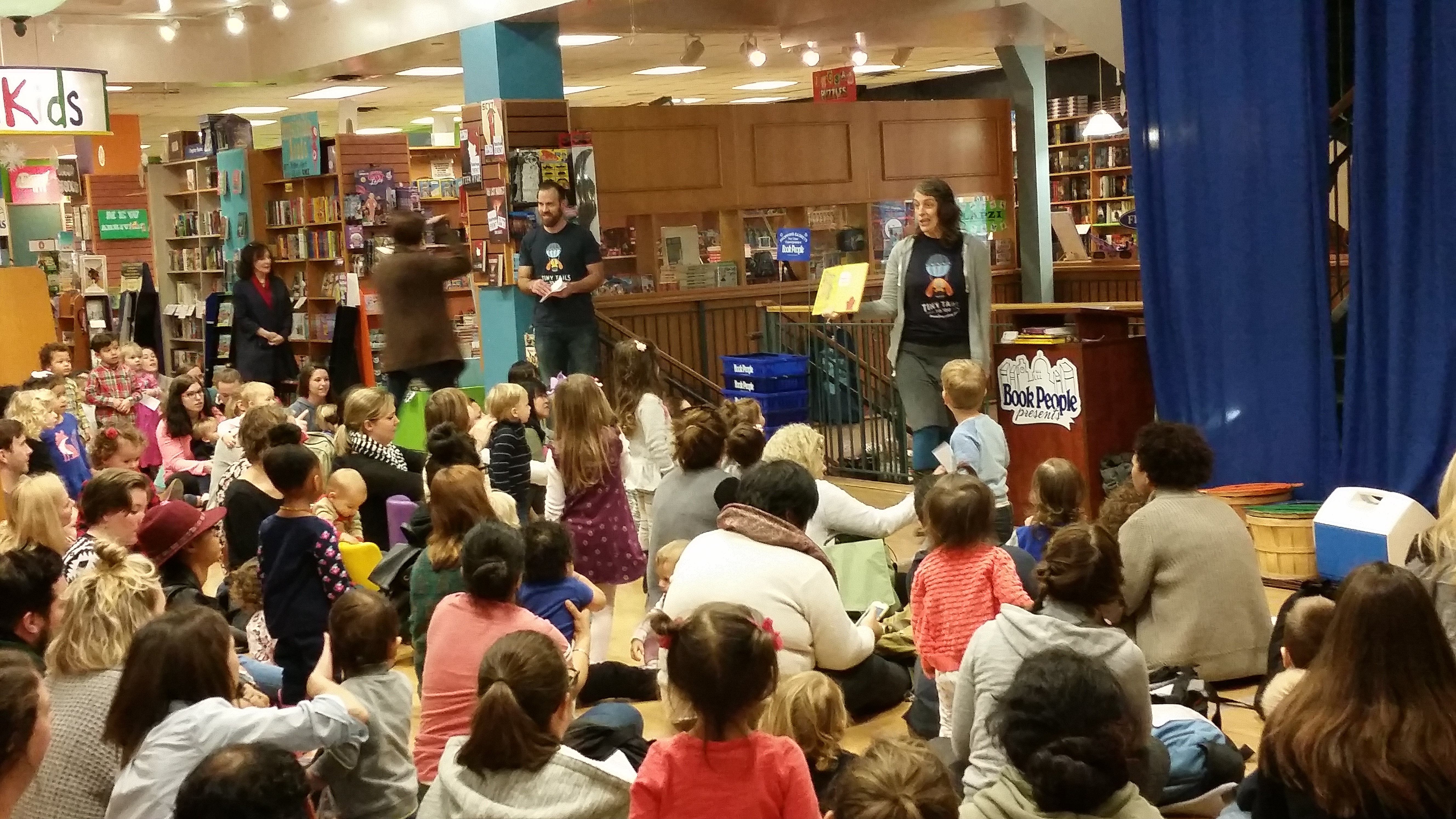 proportions. Starting with some energetic animal stories for the typically 300-600+ attendees, the guest readers help the crowd get out some wiggles before bringing out the honored guests: the bunnies, chicks, turtles,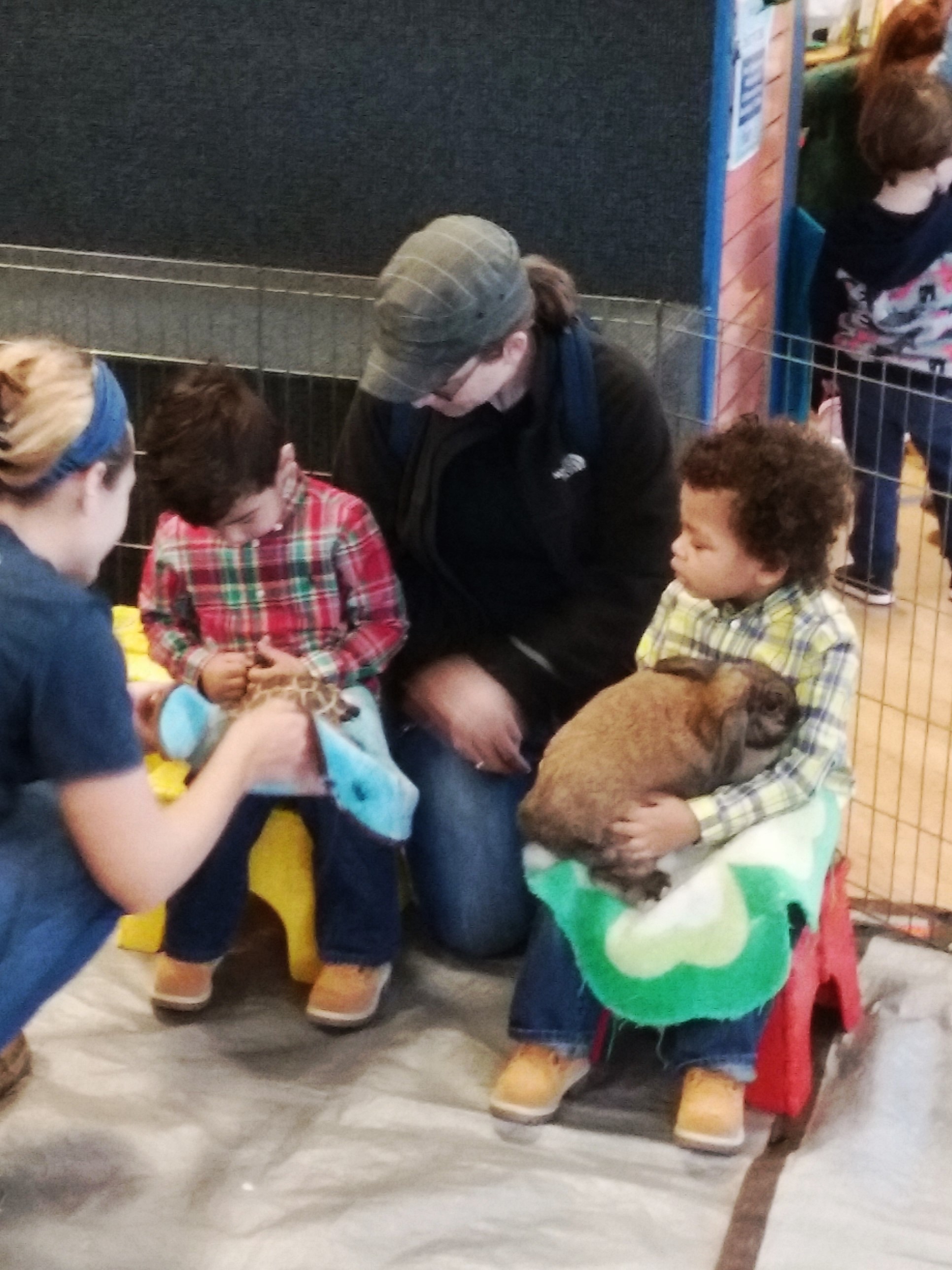 hedgehogs, iguanas, and chinchillas of the Tiny Tails Traveling Petting Zoo. When the summer crowds swell to over 600, it can stretch us to capacity, but by thoroughly taping off areas of the floor and by sorting everyone into letter groups as they arrive, we manage to make it work. And honestly, it's the kind of happy, bubbling commotion that makes the store feel alive.
By the way, have you ever petted a chinchilla? As our longtime bookseller Merrilee always tells the kids, it's like petting a cloud. They can also run 15 miles per hour, as I learned when I hired Tiny Tails for my four-year-old's birthday party (proof that the marketing totally works)! Books, adorable animals, and scientific facts – it's a truly magical combo.
At BookPeople we like to say that Austin is "A Community Bound by Books," and the more we open our doors, the more it feels like that's true. It's something we're trying to lean into more and more at the store on all fronts. The fact is that a lot of people are doing really interesting things in Austin, and the more we include their voices in what we do, the better booksellers we become. Outside of our events program, I'm working on pulling some of our community partners even further into what we talk about every day in the store – developing some exciting permanent displays with the Blanton Museum of Art, which has been using picture books in really innovative ways to help kids explore art, and with the Anti-Defamation League, whose No Place for Hate work for the school district has been changing lives. These kinds of partnerships push us all to think and talk about books in new ways and make us feel more a part of our community than ever. I'll be writing a little more about those specific partnerships soon. These collaborations are some of my favorite parts of what we do, and I'm excited to see where the conversations keep taking us!