This is my last blog for ShelfTalker. I am retiring from the bookstore at the end of the week to work at the Pride Center of Vermont. I have had a wonderful time writing this blog with Elizabeth, and now Kenny, the last seven years, both of whom will be continuing to delight ShelfTalker readers. And how quickly these years have flown by. I have had t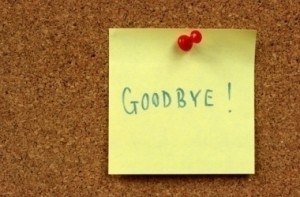 he privilege of writing about just anything I wanted to, from my first blog about my UPS driver having knee surgery, to my rants about why Amazon sucks, to my favorite books (new and old), and having the fun of sharing stories about my customers and bookselling life. While I'm very excited to begin this next chapter of my life, I will miss so much about bookstore life, it's hard to even know where to begin. I think the thing about owning an independent bookstore that is so difficult to grasp for non-book lovers is the enormous sense of community the bookstore brings to all, from staffers to customers to once-a-year visitors. So, in no special order, here are the things I will miss.
I will miss working with the staff at the store, who I count as dear friends and family. These folks are people who made going to work fun. Let's face it, working at a small store means you are working together, often just feet apart, all day. And it's been a pleasure to do this, day in and day out, with people I enjoy spending time with. I keep reminding myself that just because we're not working together anymore doesn't mean we can't actually get together for coffee or the snacks we've all come to love.
Not being able to watch kids growing up will be a hard one. I wonder if some kids will remain forever little in my mind? It has been an honor to be part of so many lives in such an important way. Having relationships with readers of any age is important, but there is something so special about being part of a child's life from a very young age. To see the growth and development of a human being at a distance, yet in a very personal way, is a truly remarkable gift.
I will greatly miss the best partner in crime anyone can have. Elizabeth and I started the store in 1996, almost by serendipity.  Looking back on our beginning, Elizabeth was the one who, with a twinkle in her eye, said, "Let's open a children's bookstore." Her knowledge and passion about books is what made the Flying Pig soar. I came to the store not knowing, or having read as much as her. Over time, through listening to her talk about books and doing a ton of reading, I found my footing, but really, her early vision about only having the best books for children is the cornerstone for what the Flying Pig has grown into. And I look forward to becoming one of the best customers the Flying Pig has had.
I will miss many sales reps, past and present. Sales meetings are interesting moments of getting to know someone, their getting to know your store, and finding a good middle ground between commerce, value and what they think is a good book for your store and what you think will sell. Laughing along the way always helped, as did a good breakfast at Shelburne Farms.
Spontaneous hugs from customers of all ages. Bookstore life is very personal. People share their joys, sorrows and everything in between. These intensely human moments are where I feel the greatest connection and I will miss this more than I know.
I will miss the rush of unpacking the hot new books of the season, ordered months earlier, that thrill me to finally see on the shelf.
I will miss Diane Roback's good humor and kind editing. I couldn't have asked for a better editor who happily reads posts when they're butting up against deadline.
I will miss long winter days during a snowfall as people tromp in looking for a book to read during the storm, all the while talking about weather. Vermonters love to talk about the weather and I've come to enjoy a day's worth of conversation about one bad storm and how, by the end of the day, a five-inch snow fall has turned into a blizzard warning with a foot of snow expected.
And, though I've complained about it, I will greatly miss people asking for that book, you know, the one they heard on NPR that has a blue cover.
Lastly, I just have to say thank you. Thank you to all our readers who have shared with us over the years. I loved hearing your stories about when you read the blog, how you push for indie bookstores in your town, and what books you've loved. It has been an honor to write ShelfTalker and I look forward to the occasional guest post, but more importantly, I look forward to the next iteration of the blog.
With much gratitude,
Josie