On November 23rd the Flying Pig will celebrate our 20th anniversary. This is a milestone for most independent bookstores and one that we starting to celebrate next week. In the 20 years we've been open we have many changes in the book world. We opened right around the time that the ABA sued publishers for unfair co-op policies that favored the large chains. Now, we struggle against Amazon's aggressive policies surrounding book discounts and e-readers. But, there is no better way to celebrate being a thriving independent bookstore than with events. Events are the one thing that Amazon cannot do. While they may be able to sell bestsellers at a steep discount and ship them for free, they do not enrich a community with author events. Next week we begin a fall season loaded with great events to bring readers, authors and illustrators together.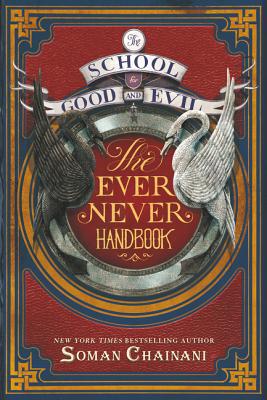 We begin the week with a day of school visits with Soman Chainani, the bestselling author of the School for Good and Evil series. Soman will then join us at the bookstore for a public event. Bringing authors to schools is very rewarding. One of the schools he'll be going to is the poorest school in the state, and while book sales are low, it's not about these numbers. It's about bringing in a favorite author to children who might not otherwise get to meet him. These events remind me about the power of reading and excitement children feel meeting an author. I still remember one of our very first school events 19 years ago with Stephen Kellogg. We were all excited and his impact on the young students had a lasting effect, as customers who are now in their late 20s will still talk about meeting him. I suspect Soman will a similar effect on the students he sees on Monday.
Tuesday finds us hosting the launch party for John and Jennifer Churchman's Brave Little Finn, the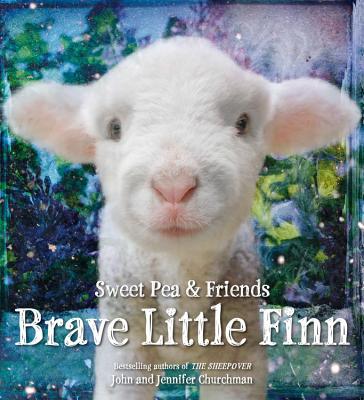 sequel to their bestselling book, Sweet Pea & Friends: The Sheepover. We already have 200 pre-orders for this book and are expecting a full house at Town Hall for this event. I love that so many adults are excited about a picture book. And that the Churchmans are Vermonters makes this all the more special. That many people have asked if we'll have sheep cracks me up. Throwing a launch party is challenging enough without adding a petting zoo to the mix. But, part of me does kind of wish we could swing it. I mean look at the face of Little Finn and tell me you wouldn't want to pet his soft little ears.
Our next events aren't until Saturday, when we have not one, but two great things lined up. The first is a story hour event with Anika and Christopher Denise. These author/illustrators are wonderful and their books have been delighting children for quite some time. And, one of my all-time favorite books, now sadly out of print, is Christopher's Oliver Finds His Way, so I'm finding myself giddy at the chance to meet him. It's funny that after 20 years of selling books, I still can get starstruck at the possibility of meeting authors and illustrators. I look forward to introducing children to these two very talented people so that they can see what illustrators do and how they create art.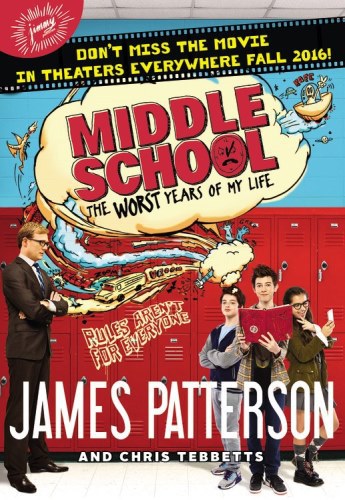 The Saturday afternoon event is a genius idea that Elizabeth thought of. Chris Tebbetts is a local best-selling author with James Patterson of Middle School: The Worst Years of My Life. The book has been made into a movie that opens Friday. We are hosting a Q&A at the movie theater after the 4 p.m. showing of the film. What a wonderful opportunity for kids to meet the author of the book and ask questions about how a book becomes a film, what is like co-authoring a book with James Patterson and more. We've never had an event at a movie theater before and I think this is such a great idea. I cannot wait to see how it all turns out. To be able to have access to the movie-going kids and let them meet the author and have books for sale is a perfect marriage of entertainment genres.
Our celebratory events will continue throughout the fall, but we wanted to kick off the 20th anniversary celebration with a bang and I think next week will be fabulous and shows a great range of authors and illustrators, fantasy and realistic fiction. Turning 20 is a big deal and we wanted to share our joy at this with our community by offering some truly unique events.