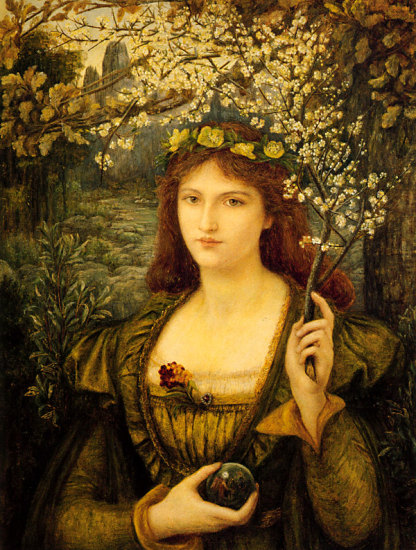 With fading leaves already on the ground I knew it was time to pay Autumn a visit to get some insight into which books published this Fall will be most worthy of our attention.
Kenny: Thank you for taking some time for us.
Autumn: It's my pleasure, Kenny. Though I must ask you to sign this document please.
Kenny: Sure. Let's see. Hmmn. What is this?
I, __________________________ interviewer of Seasons, in the interests of the sanctity and safety of said Seasons do hereby agree to respect the principal of Genre Singularity without exception.
Autumn: Just fill your name in and sign below that.
Kenny: Right ho, but what is Genre Singularity and how is it a health and safety issue?
Autumn: The seasons have a very singular library, Kenny. We do not store books per se, but rather we have our woodland creatures literally absorb the book and become a living version of them. What we have found is that recommending multiple books in the same genre outside the glade has often led to violence among the woodland creatures and even some unseemly behavior directed towards our very persons.
Kenny: Really! Why, though? I would think it would be a source of pleasant discussion and creative tension?
Autumn: Tell that to Spring! She still hasn't fully recovered from your last interview.
Kenny: Oh my! Well then! I'm happy to sign. Here you go.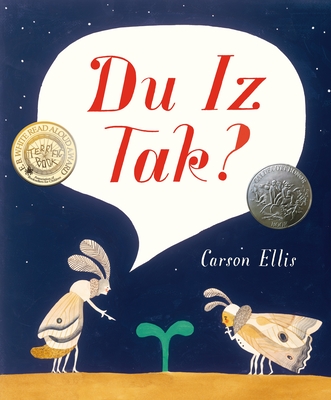 Autumn: Great. All right then, here are my picks, For picture books my favorite is Du Iz Tak, Carson Ellis's brilliant and wonderful account of the seasons, and the cycles of life seen through insect eyes in a glade not unlike our own. I was particularly delighted by the means in which aspects of its initially alien language became understandable retrospectively as the story progresses, thereby encouraging readers to move back and forth throughout the narrative. In recognition of the singularity of this book, with its original language and high concept visual storytelling, we have done something singular here in the glade. I draw your attention to this fallen tree.
Kenny: Aha, there is a collection of insects here, just as in the book.
Autumn:  Yes, we have had them absorb the book as a group in honor of its theme.
Kenny: I see!  So you are the book?
Caterpillar: Sklak Verin.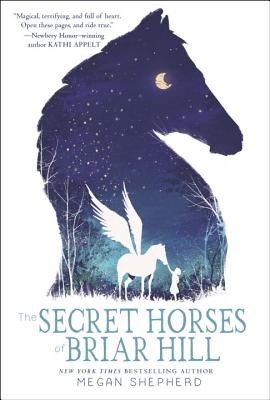 Kenny:  Hmmn. I don't need to ask you about your upper middle grade pick. Why, that winged horse looks like it stepped right out of the pages of Megan Shepherd's The Secret Horses of Briar Hill.
Winged Horse: Just so, Kenny, I am that book, verily.
Kenny:  I'm thrilled by this choice. It is my favorite of the season too. What story could be more magical or more moving. Well then. Talking with you, I don't need to ask whether the horses in the book are real or not.
Autumn: Don't be so shallow. The book is about the sanctity and the duality of imagination, which is at all times both real and sufficient in itself.
Kenny:  You are a bit serious this year Autumn.
Autumn: Well if you want some fun, try my lower middle grade pick, The Lost Property Office by James Hannibal. The Lost Property Office has five wings, each of which requires a special skill for its largely hereditary members. The story takes place over a very short space of time in which an enormous amount happens. The appealing lead character, Jack Buckles, is a 13th (an ominous number) generation tracker, an ability grounded in having the condition of synesthesia sensory overlap. Trackers put synesthesia to magical use, "sparking" off objects containing minerals, such as stone walls, touched by others in the past so that they can see what happened in the past, becoming high powered detectives. The author has synesthesia himself and the book carries with it a remarkable breakneck pace, filled with dynamic sensory images. The tight focus, intriguing secrets, strong characters, engaging villain, and all-around excitement were exceptionally appealing to me and I think will be to many young readers.
Kenny: Awesome. And what about young adult?
Autumn: I'm afraid I'm back to being serious now. My choice is Wrecked by Maria Padian.
Kenny:  Hmmn. That is a terrific book. The importance of having young adult readers connect the dots on the issue of date rape cannot be overstated, and Wrecked manages to deliver a nuanced and powerful degree of insight there along with a gripping narrative and terrific characters whose interconnections extend beyond the central theme of the book.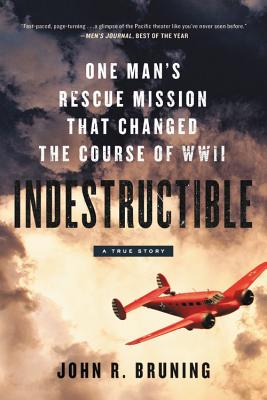 Autumn: Well, Kenny, you surprise me. All right then, let's wrap things up with my adult picks. For nonfiction I am all about Indestructible. Pilot Pappy Gunn's World War exploits are not only thrilling, but fascinating as well. His unshakeable drive to free his captured family had the inadvertent effect of altering the course of military aviation strategy. Amazing!
For fiction my pick is The Wonder by Emma Donaghue who managed to create a very different, but equally fascinating, closed room story from her first novel, Room. Her depiction of rural Ireland in the 1860's, its cultural, religiosity, and medical practice, was wonderfully authentic and the elements of mystery, intrigue and romance, all carried off in a very confined space, were riveting. It also comes equipped with a great ending.
Kenny: I see. Thank you so much, Autumn.
Autumn: Delighted to be of limited service.