Reading is thought of as solitary passion, but it's actually one that's shared. Readers talk about the books they've loved and they want to share them, regardless of the age of the reader. The books we read as children, at least for me, were the ones with the biggest impact. I struggled as a child with reading. Undiagnosed dyslexia made letters seem almost foreign to me until about age eight. When I was able to read fluently, I found that a whole new world had opened up. One of the things that made me happy as a reader was hearing from friends what they loved and what they shared with me.
I have a very clear memory of being in fifth grade when my good buddy Andrew was talking at length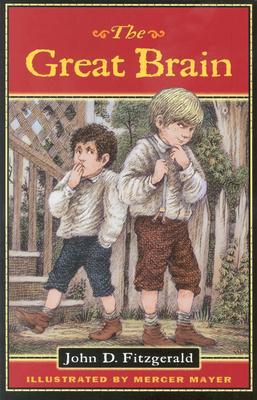 about The Great Brain and how much he loved it. He lent me his copy and I devoured it, and read all the books in the series. Andrew and I would brainstorm pranks we could pull at our Quaker school. We would spend hours thinking up things we knew we would never do, but thought would be hilarious. When I was done with the book, I shared it with my friend Melissa and then she shared it and it just kept going.
Sometimes the books shared were innocent, but as we got older and were in middle school the books took a decidedly grown-up turn. I was fortunate to be a teen when Judy Blume books really took off. Her books were in the school library, right there in plain view. I am fairly certain I was the first one to read Forever. I told my best friend Trish about it and we tittered in the lunchroom about the sex scenes. Pretty soon every girl in my class had read the book. The school administration was not happy that every girl in seventh grade was writing a book report about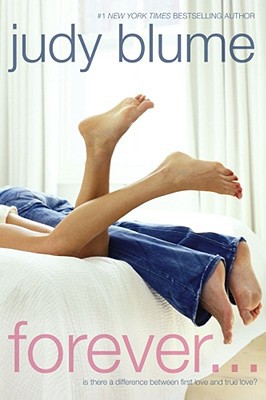 Forever. They quickly said to us, "You can read this book, but it is not acceptable for an assignment." We hated the injustice of that but complied because they didn't pull the books from the library.
I also remember passing around Dinky Hocker Shoots Smack and The Outsiders. We were suburban kids of a certain privilege and these books showed another view of the world. I was riveted, as were my friends. We didn't know it, but these books were helping to round us out as people by exposing us to different lives and different ways of being in the world. As I got older I shared my mom's Jackie Collins' books with my friends during the summer. Should a 13-year-old have been reading Jackie Collins? No, and that's precisely why we did.
So, readers, my question is: what books did you and your friends pass around when you were a kid?