Gene Luen Yang may be the new National Ambassador for Young People's Literature but the 2016 Ambassador to Young People's Science and Nature books is unquestionably the blobfish. No child looking at a blobfish can fail to assume that he has feelings, and that those feelings have been hurt. Whether headlining Jess Keating's excellent new "pink is for everyone" themed Pink Is for Blobfish (Knopf, Feb.), or helping narrate Jessica Olien's delightful The Blobfish Book (Harper, May), the blobfish clearly is the perfect ambassador to engage both children's empathy and their interest in science.

When we got ready to shelve Pink Is for Blobfish on Tuesday, an idea for a contest combining a great nonfiction story hour with a fun Valentine's Day themed writing project occurred to me. Here it is.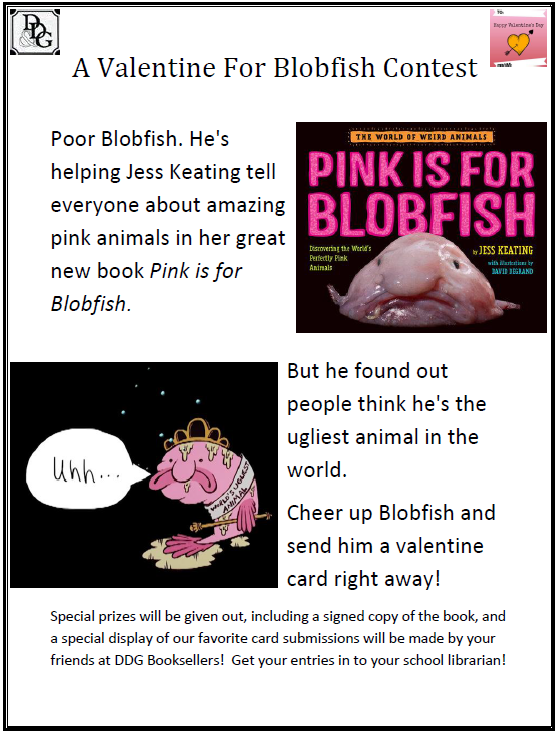 Our elementary school library partners loved the idea and the contest is underway. Personally I can't wait to see the delighted look on blobfish's face as he reads his Valentines.¹ I'm sure he'll want to share them after the holiday.
¹He does read Shelftalker comments if you want to leave him a Valentine!