My friend and fellow Vermont College MFA grad Betsy Wernert is a children's librarian as well as a fabulous writer, avid reader and book reviewer. Years ago, Betsy created a set of cryptid characters who introduced great books to kids. We were also classmates with another terrific writer, Trina St. Jean, who was working on a novel about a sasquatch. Back then, there wasn't much in the way of stories with cryptid heroes, but wow, has there been an explosion of them this year! Or, to use my favorite term for a group of yeti(s), a flurry.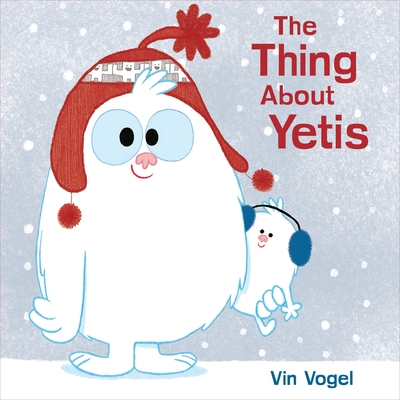 The Thing About Yetis by Vin Vogel
(Dial, $16.99) ISBN 9780803741706
This is a book we Vermonsters — I mean, Vermonters — can really identify with. Even the most snow-loving creatures on the planet, the furry yetis, can get a little sick of winter. This book is a celebration of the joys offered by seasons both snowy and sunny.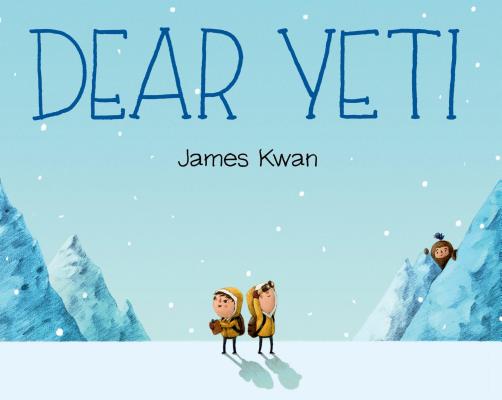 Dear Yeti by James Kwan
(FSG, $17.99) ISBN 9780374300456
Two hikers eager to meet a yeti send letters to him on their journey. Birds-eye views show the yeti observing them from his hiding spots — and, though he is quite shy, he just might have a surprise for them.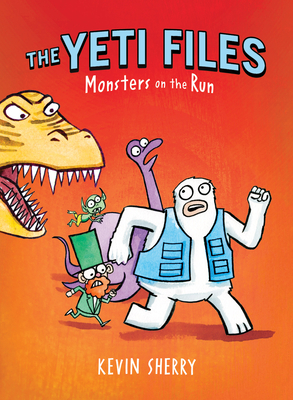 Monsters on the Run (Yeti Files #02 )
by Kevin Sherry
(Scholastic, $8.99) ISBN: 9780545556194
Blizz, a yeti, and his cryptid pals set out to help their friend Nessie (the Loch Ness monster) find another of her kind. This involves time travel several dozen million years back to the days of plesiosaurs. This heavily illustrated chapter book series is total silly fun. (Book 1 is called Meet the Cryptids.)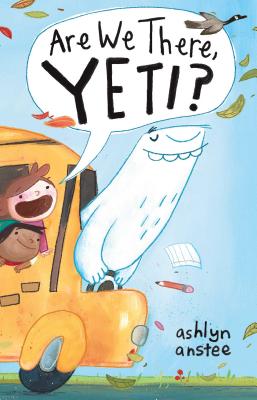 Are We There, Yeti?
by Ashlyn Anstee (Simon & Schuster, $17.99)
ISBN: 9781481430890
When a group of school kids piles onto their orange bus for a mystery field trip, they can't resist asking their furry bus driver, "Are we there, Yeti?" again and again, as they pass by all kinds of likely field trip locations. Finally, they reach their destination, and it's a snowy surprise!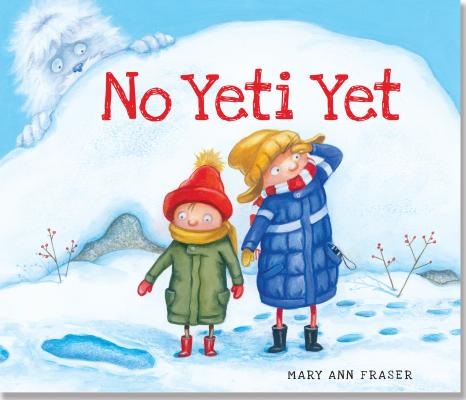 No Yeti Yet  by Mary Ann Fraser
(Peter Pauper, $16.99) ISBN 9781441308559
As a little brother trails behind his older sibling who is leading them on a yeti hunt, he asks all kinds of yeti-related questions. They've set out to spy a yeti, but it turns out the yeti is spying on them!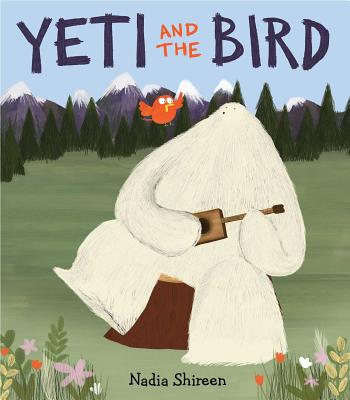 Yeti and the Bird by Nadia Shireen
(Atheneum, $17.99) ISBN 9781481403894
All of the forest animals are afraid of the giant, shaggy Yeti — except for a lost bird, who slams into Yeti and then cried because Yeti isn't the island she was looking for. Their budding friendship leads more animals to befriend Yeti, so by the time the Bird is ready to migrate, Yeti won't be so lonely.
And for the yeti's warmer-weather incarnation: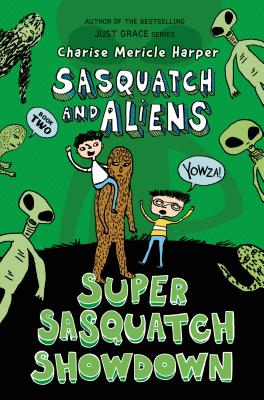 Super Sasquatch Showdown ( Sasquatch and Aliens 02 ) by Charise Mericle Harper
(Henry Holt, $13.99)
In this sequel to Alien Encounter, Morgan and Lewis can't resist trying out the Sasquatch robot remote control that their neighbor entrusts to them, which leads to all manner of amusing disaster.
Anyone want to place bets on the next cryptic to warrant a trend? How about one of Betsy's half-invisible turtles?