I'd own a bookstore over a giving tree any day. Real giving is, after all, not unilateral. It is a dialectical growth that enriches everyone involved. A bookstore is all about real giving.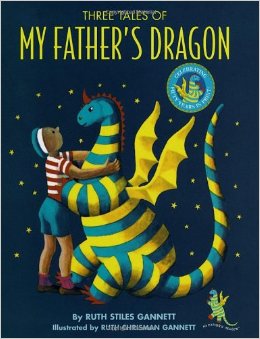 What first woke me up to the power and importance of children's books in the bookstore was having a child, 22 years ago. The bookstore has been an integral, dynamic element in our relationship ever since.

In the beginning it was all about surrounding our family with the best picture books I could lay my hands on, blads and finished copies, freebies and swag to be shared and tested, kept on or sent back to the store. My immersion in children's books climbed the genre age ladder as my son grew. The best read-aloud experiences at home – My Father's Dragon, the Moomintroll books, The Hobbit – will always be evergreen titles at the store. Give and take. Take and give.

The bookstore was an endless supplier of books and shared experiences, the pace and complexity of the exchange a mirror to his development. Reid was the perfect age to catch the seven-set Harry Potter wave, which we rode together as a store and a family through all the party planning, and book discussing, and Jim Dale listening.
Time went on. The bookstore was also a place for him to be and to work. From charming our customers as a seven-year-old at the cash register to being legally and gainfully employed from age 14 on, the store was a place where we shared time and developed our relationship. Time went on. He caught some of the best frontlist ARCs. His "you need to read this" titles included
The Night Circus
and
Lexicon
, and several other of our bestselling and most evergreen recommended titles. The Magician's trilogy? We sold it and talked it to the nines.
Time went on.  He ran the store on college break so my wife Nora and I could take a summer vacation. He told me my faults as a manager that no one else would have told me. We talked books and people and shared the language of the bookstore from day one. Wednesday, August 5th was Reid's last day at the store. He moved to Athens, Georgia for an M.F.A. program in painting. Change. Wonderful and sad. Owning a bookstore has been the greatest of gifts. It can't be measured any more than the power of a book can be measured.