People ask us to ship books to them all the time. This is usually a very straightforward process: the book or audio comes in, we process an invoice, and then ship the items out via the customer's designated carrier. Simple, right? Then there are the times when things are not as easy, or economical as they could be. But sometimes through these travails greater things are revealed, like the heart of a bookstore. 
The Carpenter-Carse Library in Hinesburg, Vt. (just one town over to the east) ordered the audio of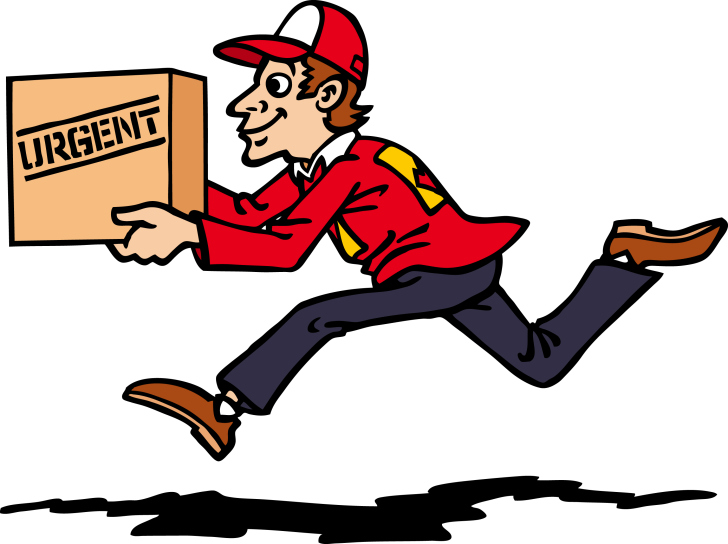 Where'd You Go, Bernadette  and because of the librarian's busy schedule, she asked if we could ship the CDs, via UPS, directly to the library. We agreed. Then the audio came in and I went to the UPS website to create a mailing label. When I was almost done with the process, I was shocked to discover that it was going to cost $13.50 to send this one audio book five miles aways. I called out from my office to my two staffers how much it was going to be and we all agreed that it was absurd, and wasteful, to spend $13.50 to send something via UPS. I double-checked the note from the librarian. She made it very clear she only wanted UPS delivery. Not sure why when sending the same thing via book rate would have cost $3. But I felt like we were in a bind, and too busy that day for one of us to drive the audio over to the library.
A customer had been standing at the register getting something wrapped and overheard the whole discussion. She joined the conversation and agreed that sending something five miles should not cost $13.50. Then she did something extraordinary. "Let me drop it off for you." I don't know this customer well and certainly didn't want to burden her with my delivery conundrum,  but she was insistent. I double-checked with her to make sure this was not a problem. She reassured me it wasn't. I thanked her for saving the library some money and for helping us out by giving her a tote bag and a discount on her purchase.
I like to think this sort of thing would happen at a lot of independent bookstores. There is a real sense of pitching in with indies, especially indies in small towns, that makes work seem very collaborative. Customers want to be part of their local store. They are as invested in us as we are in them. It's so much more than just books. It's about relationships and community. And the ripple effect of this will be felt by the library, that just saved money on a delivery, the good will we have towards this customer, and her sense of charging in and saving the day. This scenario plays out a hundred times a week in a variety of ways and it's this connection that gives bookstore life its heart.