Every summer, we have families asking for books they can read aloud (or listen to on audio) that will work for the whole family — kids from, say, ages 6 to 16, and that will entertain the adult as well. Because this is such a common request, I thought I'd create a poster of recommendations to help my staffers as well as the families.
It can be hard to find books that resonate with such a broad range of ages, so I dipped into the classics quite a bit while also looking for more recent additions to keep the list current and diverse. I polled bookselling colleagues for titles they would add to their Great Family Read-Alouds lists, and got some terrific recommendations. Here's the first iteration of the poster: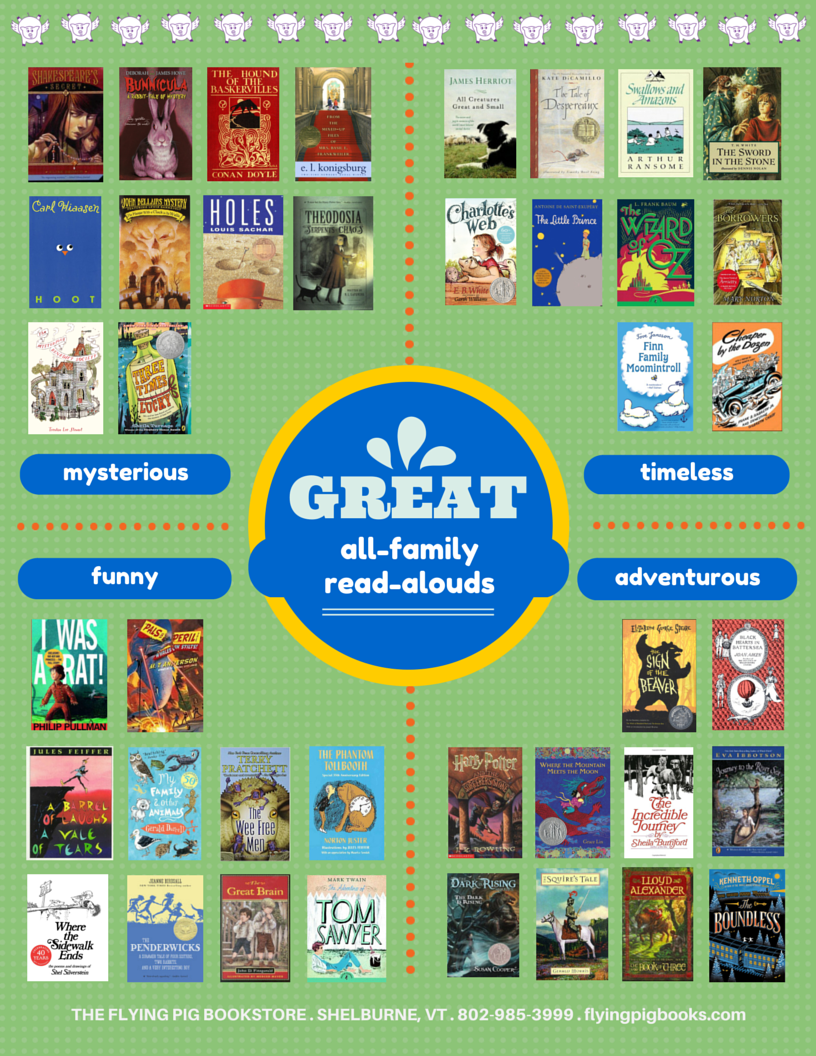 And in case you can't recognize all of these teeny icon covers, here's the list, which I've also printed on the back of the poster: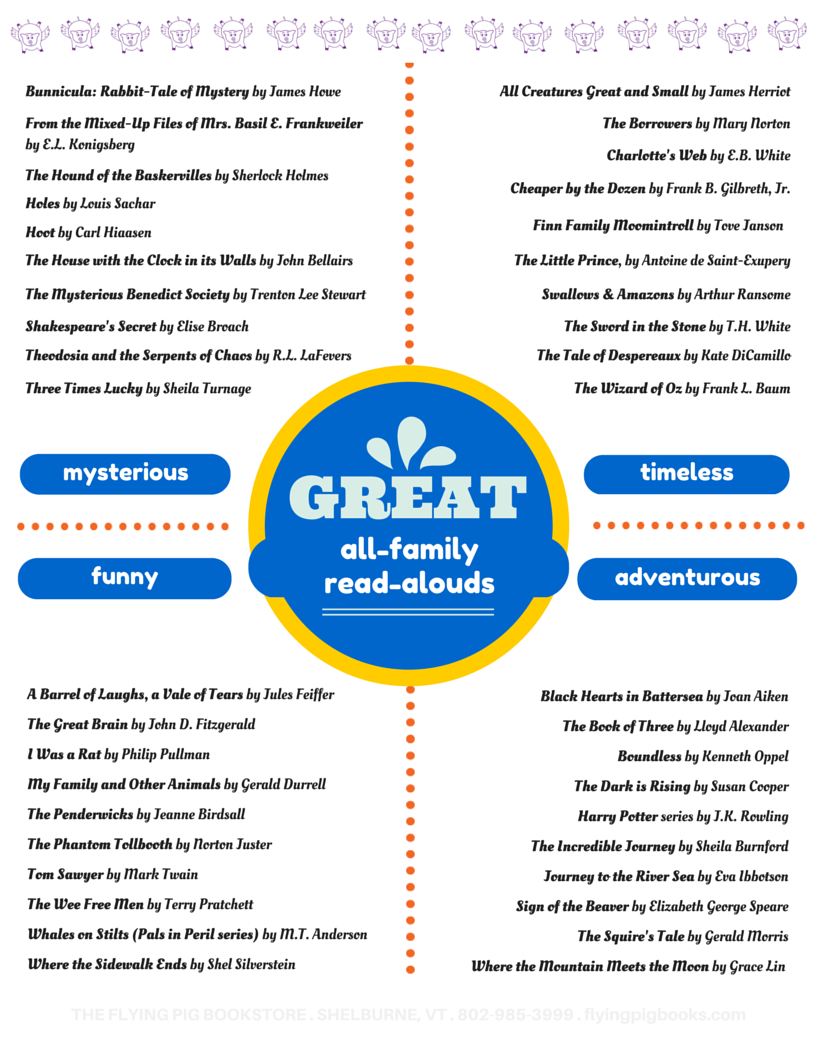 I do think most of these — though not all — would work for the younger kids in a family as well as the teens.
Readers, what books (chapter books, novels, nonfiction) would you add to this list? What titles have timeless, ageless resonance, or inspire peals of laughter from the whole gang? I'd like to add more diverse books especially, but all suggestions are eagerly welcomed.
Thi