I've been weeding books at our house this week — a sad necessity of moving, but an interesting examination of my priorities too. With each title I've been asking myself WHY I feel the need to own it. If my reasons aren't sound enough to justify it taking up space in our new apartment, then the book goes in the very large pile of books that will soon find new homes with local friends, local teachers, and the library of Camp Wing (where Gareth and I tied the knot almost a year ago!).
While wading through these books I've been thinking a lot about the changes in children's and YA publishing in the last 15 years and thinking specifically about the titles and series that have, in some meaningful way, changed the landscape of publishing. I'm thinking not just of books that have been big or broken new ground, but of books that have made the publishing world think differently, or books that opened doors for writers to explore new avenues, or books that have helped us unearth new corners of the literary marketplace.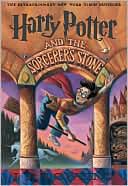 The biggest and most obvious "game-changer" of this sort was, of course, the Harry Potter series. Harry boosted children's book sales across the board, raised the profile of children's literature, lit a fire under publishers to publish more fantasy, removed much (though certainly not all) of the stigma from said genre, turned countless reluctant readers into avid ones, and prompted a flood of new middle grade fantasy series to land in stores, each being promoted as "the next Harry Potter."
(Note that any book that spawns such comparisons — that becomes the object following the word "next" in ad copy — is almost always a game-changer.)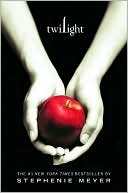 And then there's Twilight — the phenomenon YA fiction has been waiting for. First the teenagers of the world fall under its sparkly-skinned spell, then their mothers (and a handful of fathers) follow suit, and suddenly reading (and reading YA novels) looks COOL again! Hallelujah! The upshot it that YA sales are looking good. The down side is that the shelves of every YA section are now overloaded with paranormal romance, each touted as "the next Twilight." There's your final proof that Twilight has changed the game.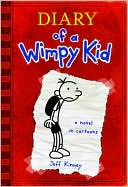 Now how about Diary of a Wimpy Kid? I think Jeff Kinney might be the fastest game-changer on this list. In record time he's become the hero of kids aged 7-11, many of whom were not previously kids who rejoiced about reading. Generations of kids have been wetting their pants with laughter over Calvin and Hobbes, but it took a long time for anyone to take a character with similar (what shall we call them…?) "virtues" to Calvin and let him break out of the comics frame. Now lots of books combining both prose and comics in diary form are coming down the line.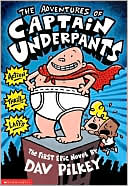 Of course, it's possible to argue that Captain Underpants was the first to change the game in this prose + comics way. I'd definitely call the Captain a game-changer, but for a slightly younger audience than Jeff Kinney. The Captain showed the world that silliness is a solid lure for the beginning reader set. And that maybe even classroom teachers can embrace a bit of bathroom humor, if it keeps kids reading.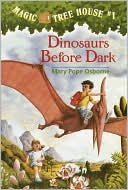 And speaking of keeping kids reading… How about Magic Tree House? Just because they can't handle a lot of words per page doesn't mean readers can't handle 50+ books per series. I think it took publishers until this series to truly realize that.
Other game-changers: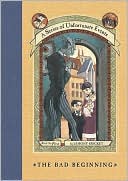 A Series of Unfortunate Events — though maybe not for all the reasons YOU'RE thinking of. I'm thinking this series changed the game by bringing paper-over-board to the mainstream. Yes, the Dear America books did it first, but those felt more… "educational" than the Snicket books did, and those books weren't strictly a series. Suddenly Lemony Snicket's books hit the bestseller lists and publishers are in love with books in POB. (Was anyone familiar with the acronym "P.O.B." in the years before Lemony? We booksellers certainly weren't.)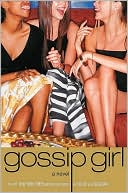 Gossip Girl. Like it or not, this series threw open the door for publishers to sign a stream of series I generally refer to as (ahem) B*tch Lit. Catty teens wear designer clothes and treat one another in generally appalling fashion, in the process upending the unwritten rule that books written for teens generally ought to impart (hmm… how to say this…?) "better" values? Higher priorities? A bit of wisdom, perhaps? An adult sensibility? Good role models? OR, if they aren't going to do these things (and that's okay too!) they should be relatively clean fun. They should not have "overly mature" content. Suddenly Gossip Girl, followed closely by The Clique and others in the same vein, arrives and provides teens with the kind of pop culture content and (in some cases) sex education that they previously got via TV, movies, and magazines. THAT, my friends, is game-changing.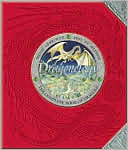 In thinking about game-changers I remarked out loud to Gareth that picture books and non-fiction are a lot harder. I can think of a lot of books that became bestsellers or were highly lauded, but few of them broke any new ground, format-wise, or spawned spin-offs (say that ten times fast) or initiated trends that I'm personally aware of. Gareth, though, suggested that maybe the Ology books fit the bill. This is a good suggestion, I think, though maybe one with a shorter-lived impact in the trend-setting arena. Definitely these books established a new way of engaging readers and organizing content. And they did indeed prompt many a publisher to try creating their own Ology-esque books and sell them to the same audience. But at our store we witnessed a significant dwindling of interest in said format after maybe 2 or 3 years of Ologymania. So… Were these books game-changers? Yes. But are we still feeling their impact? Hard to say.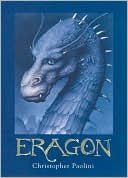 The Eragon series for me falls into the same category. Right after Christopher Paolini became the teen every kid wanted to be, I heard kids saying all the time, "Well, I'M writing a book right now, and…" The example that Christopher set for them was game-changing, and it showed in their deep, deep devotion to his books. But two things didn't happen to keep that ball rolling, I think: 1) Chris's audience aged out of the series while they waited and waited and waited for new installments to arrive, 2) Chris himself got older, and 3) there was no string of teen successes to follow his. The number of kids writing thousand-page fantasy novels fueled by Chris Paolini's example eventually petered out. Had other teen writers hit the spotlight soon after he did, though, I think Eragon would have been a game-changer in a more meaningful way — in a "first book in a spate of successful teen publishing deals" way. I think then the trend of kids writing 1,000-page novels and harboring publishing dreams might have continued longer. (I'd have liked to have seen that happen.)
Was The Invention of Hugo Cabret a game-changer? I think it's too soon to say. Keep your eye out for more novels illustrated in a similar fashion. The only one I can think of at present is A Nest for Celeste by Henry Cole.
Graphic novels have, collectively, been game-changers in the publishing world of late, but I don't think any single book or series has particularly key in making that happen, do you? The same applies to celebrity books — was there one book that really established that trend? How about the trend of adult authors writing for children? Was any one of those books the true trend-setter or game-changer?
I'm really looking forward to hearing other people's thoughts on this and curious, too, to hear if anyone (Authors/Illustrators/Editors/Agents/Book Packagers/Anyone!) feels their own personal work or work methods have been changed by specific books or series in recent years. What books do you think have changed the landscape of children's and YA publishing in the last 15 years and in what way(s)? And what books have personally changed the game for you?