Last night hundreds gathered in the Manhattan Ballroom of the Grand Hyatt Hotel for the ABFE Art Auction to Benefit Free Speech in Children's Books. The art, as always, was stellar. The selections were great, including a special tribute section to Judy Blume who was the evening's honoree. This gathering has been fun through the years. Every year the children's auction
changes. In previous years it has been held in the Javits Center in a variety of rooms, some too big, some too small. Sometimes the food was stellar (the show in Los Angeles stands out in particular for great food) and sometimes, well, the food, was lacking.
But regardless of the nitpicky things (though I will always mourn the lack of the mashed potatoes in martini glasses), it's really about the art for me. To see such a collection of art from kids' books always makes me happy to be part of this rich world of books.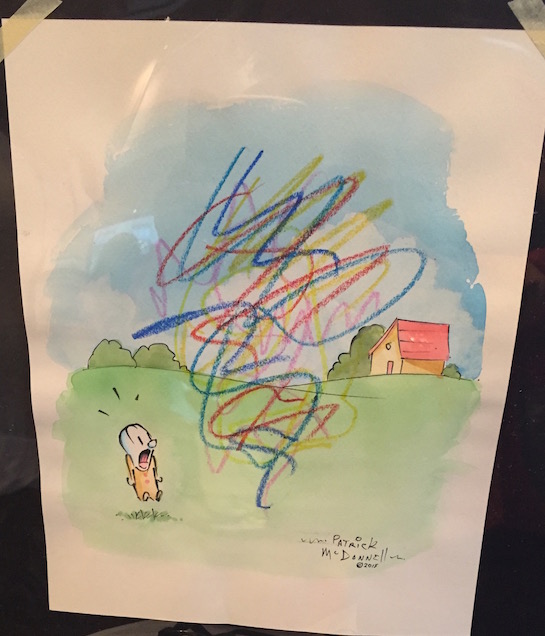 Part of the fun for me with the auction was selling raffle tickets for ABFE. Last year I volunteered to help out and this year I did it again. Fun was had by all the raffle sellers. There was a subtle competition and honestly, ABFE was the richer for it. By the end of my selling time I clearly was tired and just said to Robie Harris, "Just buy some tickets, please." And God bless her, she did.