Now I'm not saying that Spot the Difference puzzles aren't an empty exercise taken by themselves. For example, neither you nor the world in general will be markedly better off if you were to succeed in finding all 21 differences in the puzzle below.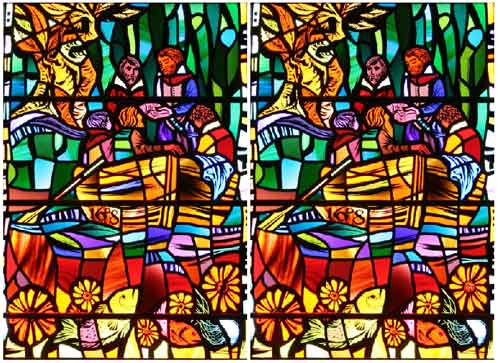 Nonetheless, like most puzzles that have a sneaky sort of compulsion to them, spotting differences  represents an exercise which has real benefit in bookstore event management. Whenever I try a new event at the store I always step back and look at it to see what made it different from other events, because it is in spotting the differences that real value is found.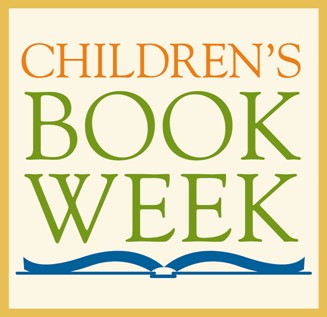 Take Children's Book Week for example – this very week, that is. We are participating this year for the first time, putting on a full day of programming on Saturday, and A Diary Writing Contest with a prize party tonight. I've become a fan of Children's Book Week and when I asked myself what made preparing programming for this event different from previous events, the answer was easy to spot, and that was the palpable sense of support by publishers to work together to make the event a success.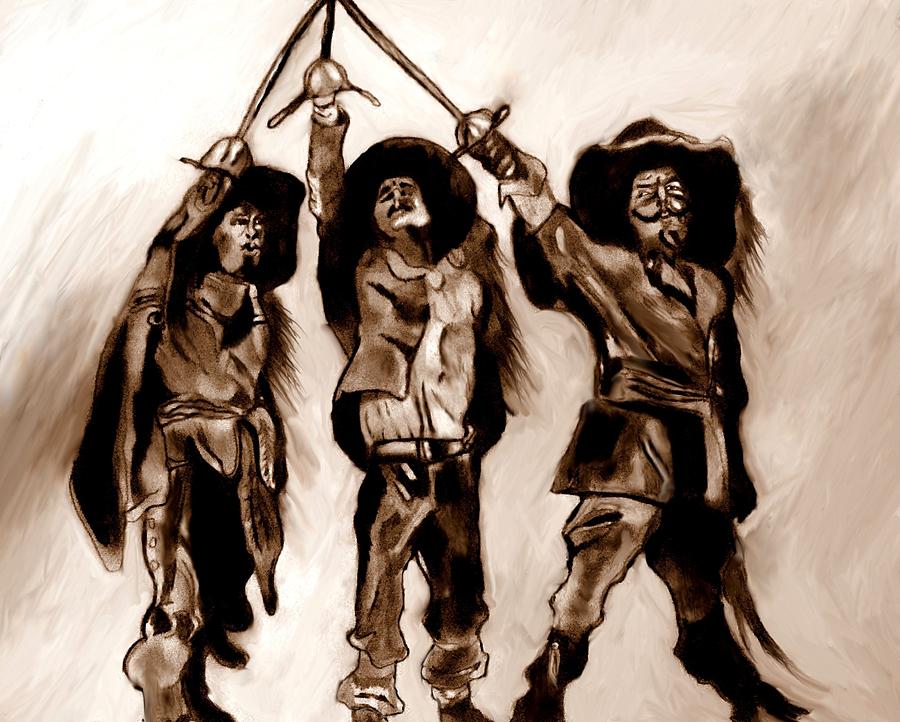 I always feel that Dumas's Musketeers had it right, the all for one and one for all motif really is gestalt. For rural stores like ours, well outside standard author tour routes, self-sufficiency is often the order of the day.  Since the Children's Book Council, which runs Children's Book Week, is a trade organization of publishers whose purpose is to support children's book outreach, the commitment to provide resources for Children's Book Week  goes beyond what I usually have to work with, providing me with more of a smorgasbord than a boxed lunch. And it really helps.
For example we are running a Diary Writing Contest and Simon & Schuster provided us with some great Dork Diaries swag to give away as prizes. A complimentary character costume rental from Random House put story hour on steroids. We also had great support from Macmillan, who provided us with Origami Envelope folding sheets to go with Megan Frazer Blakemore's appearance. This kind of support made our own original elements come to life.
Our theme is interactivity; I wanted every element of the day's programs, including the author appearances, to have interactive elements to them, so that the whole event stresses activity and connections. For example, to go with S.E. Grove's appearance I designed An Age of Verity or Not Quiz.  I also looked to climb the ladder in terms of age level.
Here is what we have planned for Saturday.
10:00 – 10:30 Story time with The Poky Little Puppy
Yes he's going to be here himself! On time!
10:30 – 11:30 Elephant and Piggie Hour: Games and Activities with Betsy Turcotte
12:00-1:00 Experience The Water Castle, Help The Spy Catchers of Maple Hill, Solve The Friendship Riddle
With special guest Megan Frazer Blakemore
1:00-3:00 The Great Disruption Comes to Farmington!
With special guest S.E. Grove, author of The Glass Sentence
Take The Age of Verity or Not Challenge – try your hand at The Map Challenge
I'd love to hear what plans your store has!