We are all aware that to better ourselves as booksellers, and as human beings, we need to try new things, to have different experiences.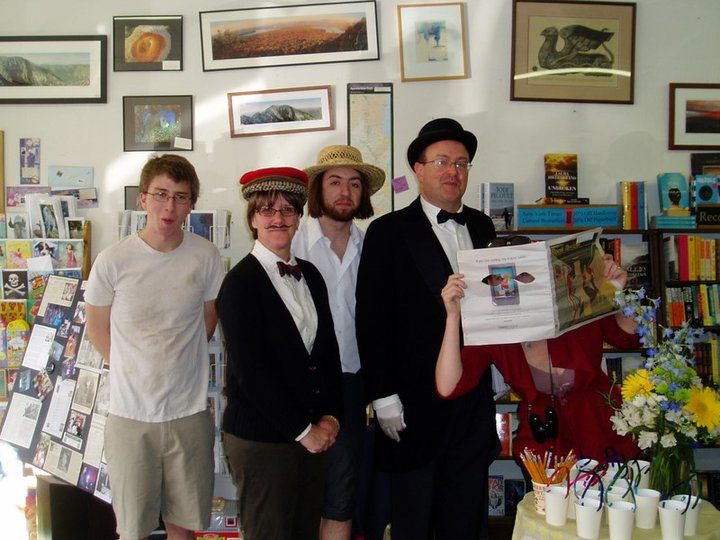 The opportunity to follow that well-trodden wisdom presented itself to me with the offer of having a costumed character for a Children's Book Week event. The world of costume character events is a blank portion of the map for us. True, we had done elaborate costume events for Harry Potter releases and we had all dressed as literary characters for our 20th anniversary party. Still, I'm fairly certain that everyone at the anniversary party grasped that I wasn't really Jeeves.
The first thing to do though was to determine if any of the characters on offer made sense to us. The first one on the list that caught my eye was the Pout Pout Fish. This was intriguing because it could give me the opportunity of putting my Macmillan rep, Ellen Pyle, on  the spot.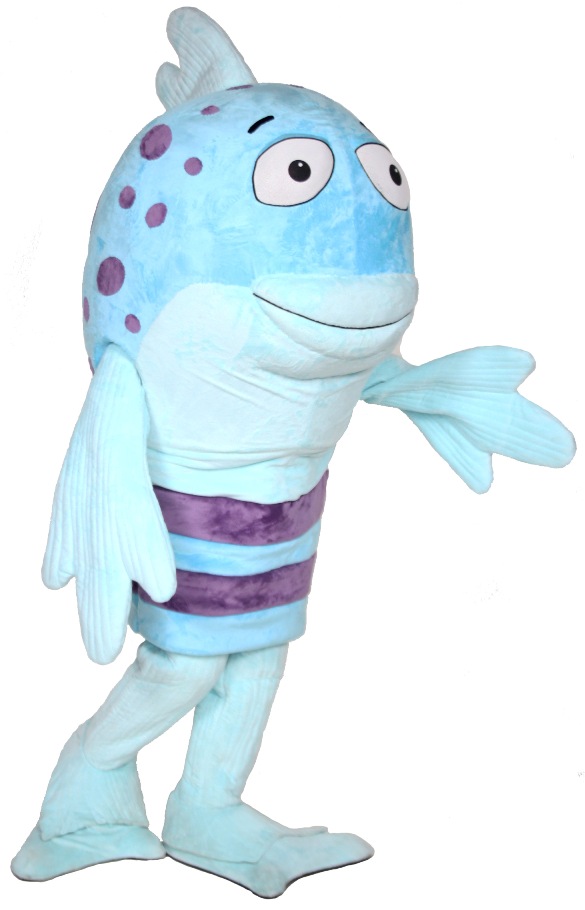 Ellen is a huge Pout Pout Fish fan and it occurred to me that I could challenge her to back that up by wearing the costume. After closely considering that scheme I decided against it, largely because she might have said yes, something that was guaranteed to be memorable but also possibly a health risk.
Our deliberations were trending downward when one of my staff, Nicole, a college student who is very adult oriented in her literature reading, announced that The Poky Little Puppy had been a favorite book of her childhood, and that she was ready to step up and represent. That had been my top choice too. We were in.
I have a lot of questions about the whole thing, though, and I'm hoping that those of you who have costume character experience will chime in and answer. Are the costumes humane to wear? Could someone in a costume read a book to kids, or participate in a read aloud somehow? What are some of the best and worst experiences you've had with them? Tips, cautionary tales, avowals of personal growth and character development? Lay them on us!