I love reading young adult literature. There are lots of other adults who feel the same way, but there are also plenty of adults who feel that reading YA is somehow not worthy of their time. I have a new friend who revealed that she doesn't think adults should really be reading books written for teenagers. We have had several heated discussions about this. These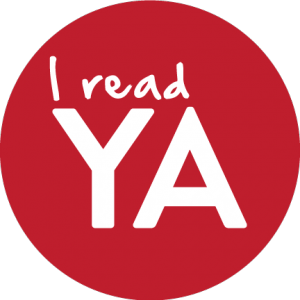 discussion always seem to end with her saying there's a reason the last young adult book she read was when she was a young adult. There is also the subtle implication that the writing for young adults isn't up to par with that for adults. I went ballistic when she dropped that bomb.
Lobbying for a beloved book genre serves only to crystallize how much I love it. There is so much richness to YA literature: great characters testing the waters of increased independence and the pitfalls that come along the way, fun topics, plots that don't get bogged down in extraneous tangents that seem to befall so many adult novels, and there is something wonderful about reading about young people who are finding their voice and making grand mistakes along the way. My friend's answer to all of this is counter with that she's reading her way through the Penguin Classics series and that feels more significant to her. I countered with reading long-dead white men might not be as enlightening as she thinks.
Her insistence that some would consider Jack London a young adult writer and the last one she read, fell on deaf ears. I was practically hopping up and down throwing suggestions at her: Laurie Halse Anderson, M.T. Anderson, John Green, Ellen Wittlinger, etc. There is such a range just of realistic fiction, not to mention great fantasy and speculative fiction for teens, that the list of authors to choose from is staggering. I'm getting her The Book Thief because that's one of my all-time favorites and has sold very well to adults who would never think of themselves as readers of young adult literature.
So, dear readers, what one book would you recommend to a very oppositional adult reader who is convinced that young adult novels are only for kids?