We all can talk about Amazon as the scourge of the book business, the reason indies are struggling and that might be true, but there seems to be little people actually do about Amazon. Here in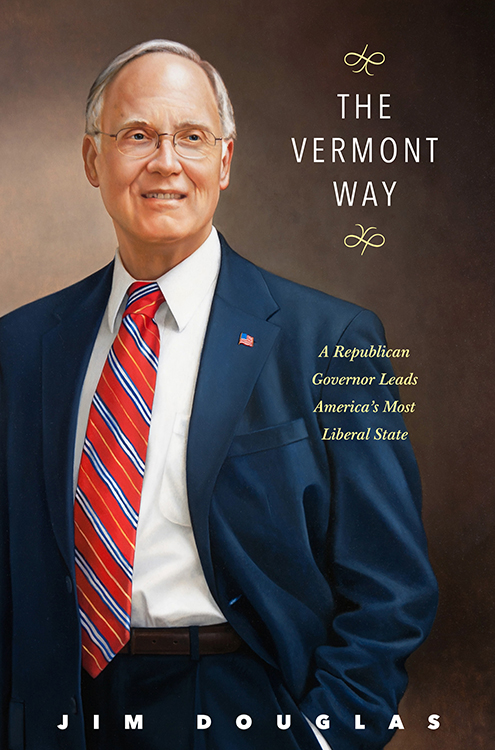 Vermont, one small publisher, Common Ground Communications, is trying something unique to support indies: he is not offering former Governor Jim Douglas' autobiography for sale on Amazon. This book promises to be a good seller in my small state. It's not every liberal state that has had a successful Republican governor, so his story should be a good one.
Chris Bray is the publisher of the book The Vermont Way. And his decision to sell the book only in stores and bypass Amazon sends a strong message that sales to bricks and mortar stores matter. Chris, a long-time customer who actually spent time in the Statehouse as a representative, clearly understands that backing up the message with thoughtful, possibly risky action, is the best way to support local Vermont bookstores. Chris is all about collaboration. Maybe that's how we can get back to supporting stores and selling more books.
Working with stores and talking with us about things like discounts, shipping and setting up events well before the book comes out is a great way to get the stores invested in the book. I even suggested that Chris waive shipping if invoices are paid within 30 days, which he is doing (following the example of other small publishers like Godine). So here we have a book that will likely be a hugely popular book in my state, that is comes with free shipping if you pay your bill on time and is only available in physical stores. No one can buy it on Amazon. I can barely wrap my head around what this means. It will be very interesting to see if I see any customers who haven't shopped in our store in a while because they've gotten a Kindle.
Working together with a small press to drive sales into the bookstore is so refreshing. Chris really wants to support the indies, and obviously, wants to sell lots of books. I have no idea how many sales he's risking by not offering the book on Amazon, but the fact that he's willing to take that chance and work with indies exclusively, means I'll work harder to sell the book. This is what a publishing partnership looks like: both publisher and bookstore on the same page (pardon the bad pun) working together to sell a book while supporting what's important.