Kenny Brechner of DDG Booksellers in Farmington, Maine, is guest blogging today. He is responding to a question posted on the NECBA listserv about censorship in the bookstore, specifically surrounding Tintin titles. I'm grateful to Kenny for sharing this with, as he dissects the issue clearly and cogently.
Bookstores are sometimes asked by customers to remove titles that the customer finds offensive.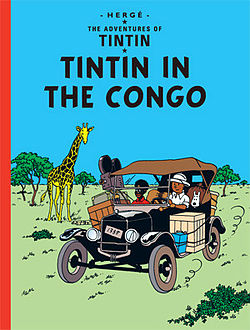 The classic graphic novel series by Herge, Tintin, garnered this unhappy attention recently at a friend's bookstore. It is an interesting issue. Bookstores are not censors in the strict sense of the word, however to remove a book by virtue of an objection is certainly in that neighborhood. How to address this thorny situation?
Sam Gamgee was of course mistaken in the "notion of his that the kindness of dear Mr. Frodo was of such a high degree that it must imply a fair measure of blindness." I believe it to be of the first importance to be kind, but not blind to the embedded biases and prejudices we find in beloved literary works such as Tintin. The integrity of the present is dependent on the integrity of the past. We need to understand the complex dual historical continuum of enduring artistry and base cultural biases which are almost always intertwined. Herge's Tintin in the Congo, which is not available in an edition for children in the United States at present, has long been cited as an example of unfiltered imperial colonial prejudices. For many of us it is certainly uncomfortable to see these elements mixed in with the familiar voice of a Tintin tale. The impulse to expunge rather than understand reinforces the very blindness it decries however. Recognizing the fallibility and bias of beloved works of literature is a matter for understanding not for removal, the impulse for which is quite as destructive as any embedded historical bias. Reading Tintin in the Congo offers us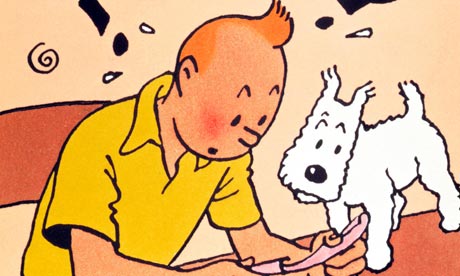 an opportunity to broaden our understanding and see our own world with clearer eyes.
Herge's Tintin in general contains many historical biases from his present. Are any of us free from biases that will be painfully apparent to the eyes of future generations? The Marx brothers were progressive and socially conscience. The inclusion of African-American actors and musicians in A Day at the Races was a progressive choice. Is it nonetheless rife with stereotypes that are painful to behold? Of course. Does that mean that children shouldn't watch it or that the movie should be erased? Of course not. The fallibility inherent in the human condition is something to share and discuss with children, not shield them from, even as the enjoyment of classic works of children's literature is something to share across generations. And that, my friends, is the discussion that needs to be had with our censorship-minded customers.