There's so much booky goodness to share from the New England Indie Booksellers Association trade show, I'm going to parcel it out into a couple of posts. I need a little more time to gather my thoughts about the inspiring speakers we heard, so today, you get to hear about shopping. Not shopping for me, but a much more fun adventure: shopping for newfound treasures on the trade show floor.
I always find something different, unusual, and exciting for my store when I go to a trade show. NEIBA is tiny compared to BookExpo, and yet there were still new vendors (and vendors that were simply new to me).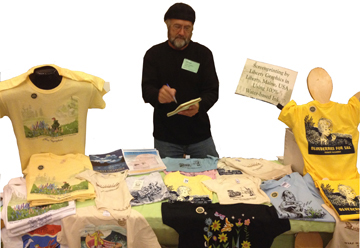 Liberty Graphics
has been around in Maine for quite a while, but we've never seen or carried their T-shirts before. This year, their table caught my eye first with a lovely Miss Rumphius tee (a perfect teacher gift!), and then with the glorious Robert McCloskey graphics gracing toddler and youth tees and onesies made of organic cotton, with a parade from
Make Way for Ducklings
quacking across the front. These designs are so new to the company, I don't think they're even on the website yet. They are wonderful! Please excuse the poor quality of my phone photos.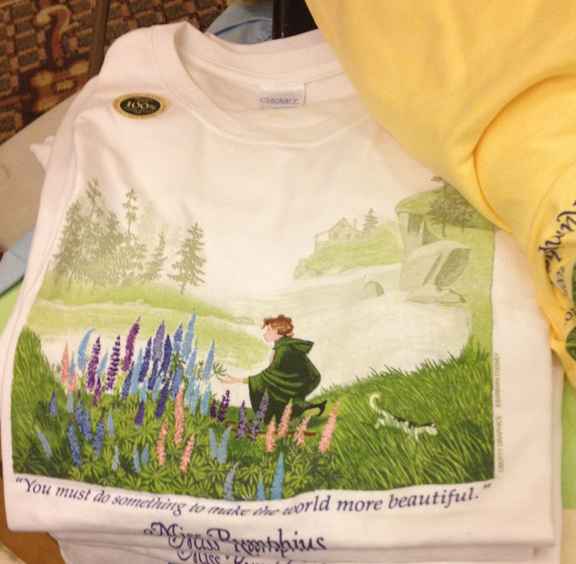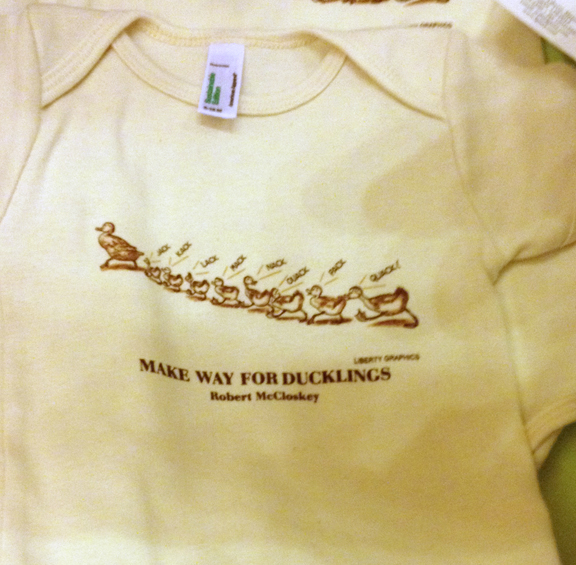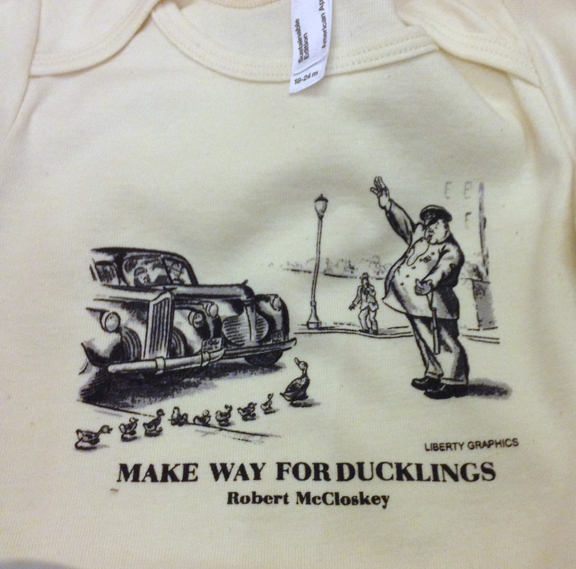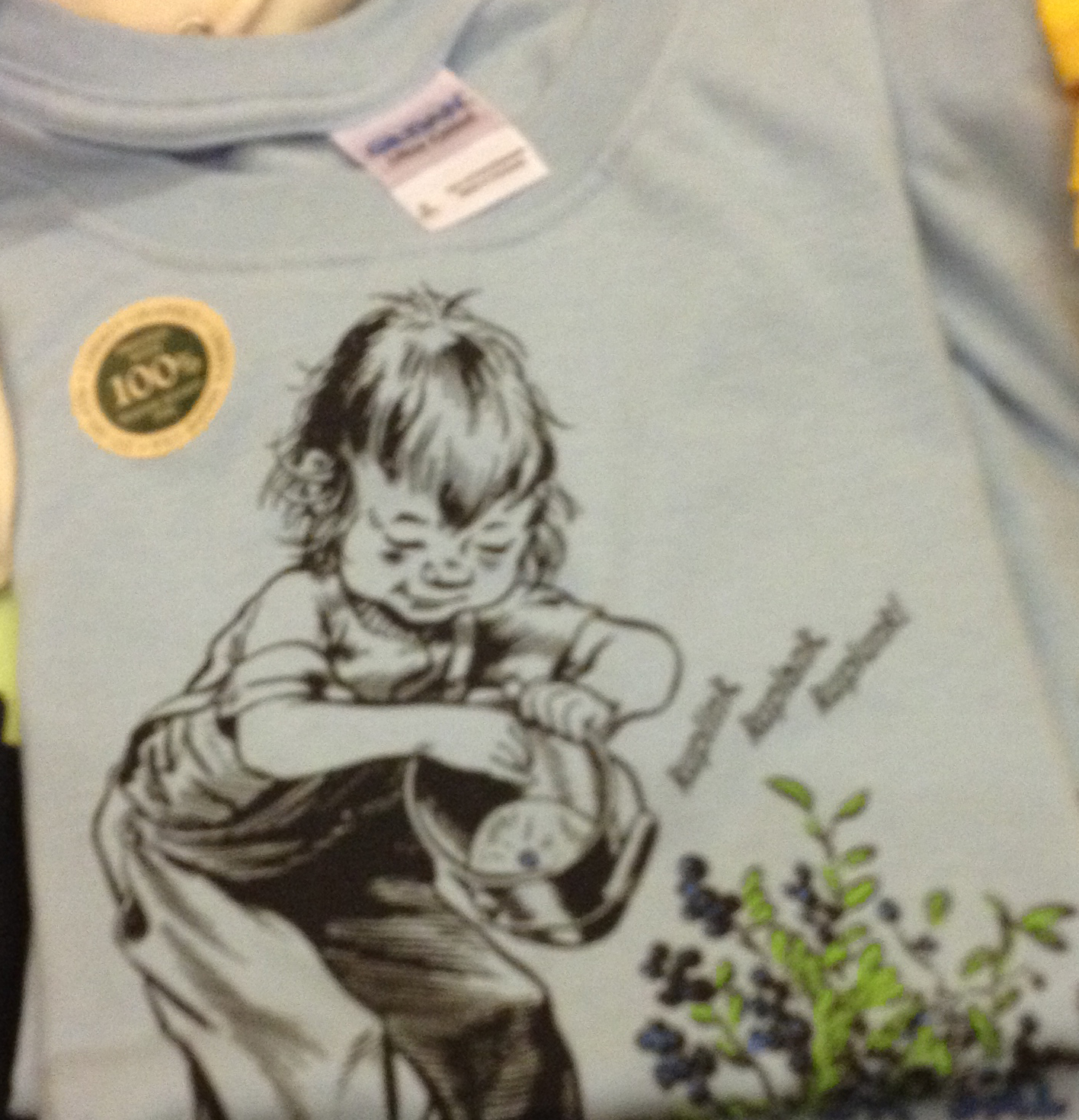 Another discovery was almost hard to wrap one's brain around: entire literary texts, printed onto an
artistically designed poster
you'd want to frame for your home. They're so handsome! Created by a recent Penn grad, Danny Fein, and his brother, Corey, these
Litographs
posters (and soft cotton T-shirts and tote bags) are a brilliant idea, beautifully rendered. Bookselling pal Kenny Brechner (DDG Booksellers in Maine) and I spent way too long leafing through the folio of posters, guessing books from the graphics. I'm sure you can identify the books featured below. (Note: many of the books fit entirely on the 18″x 24″ posters, but those that do not are available in full on larger posters.
War and Peace
, not surprisingly, needed a larger home.) It continues to astonish me that entire BOOKS are contained in the posters and totes, and yet we are assured by Fein that they are indeed.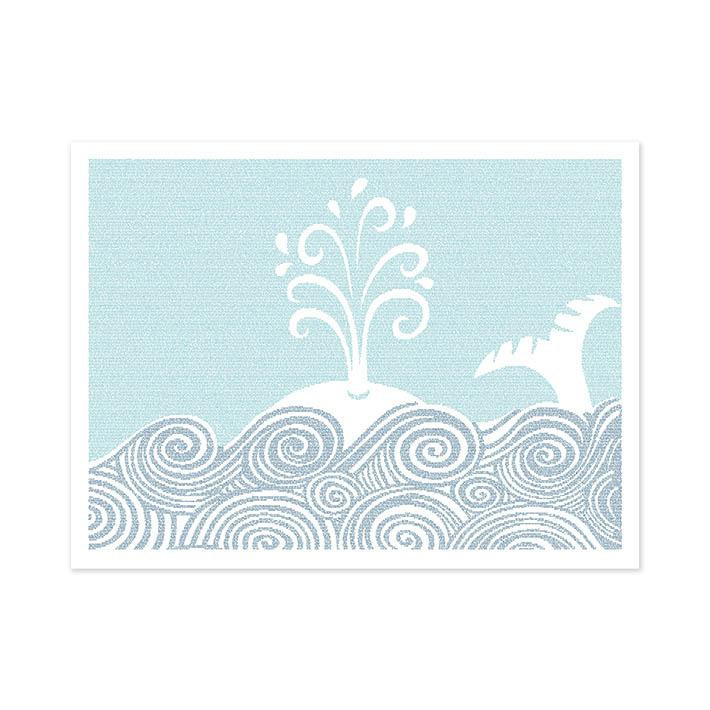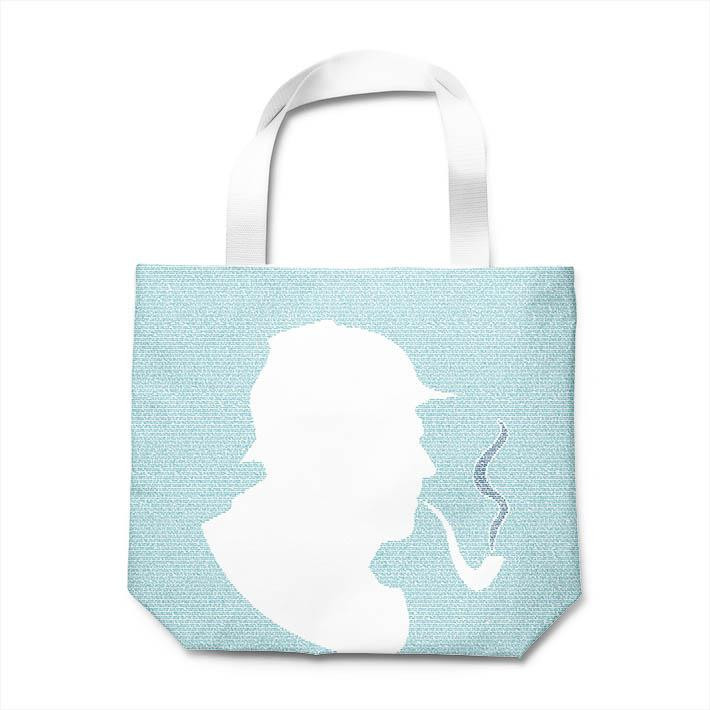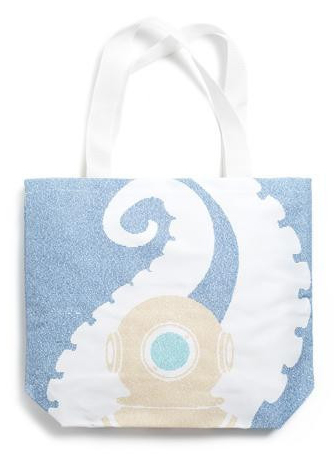 Those were two of my new discoveries. What literary treats have you discovered lately?