Our regular storyteller for our weekly story hours is JP. She's been our reader for six years and has built a very loyal following. JP is on vacation this week, so I filled in for her. This was no easy feat.
People love JP. She gets handmade gifts at Christmas from the kids who go to story hour. Some little listeners invite her to their birthday parties. She hands out stickers and does a fun craft. I do none of those things. I just read the stories. But I don't do it like her and the kids know it.
I got to the store as story hour was set to begin. I'd already selected my books and I got settled in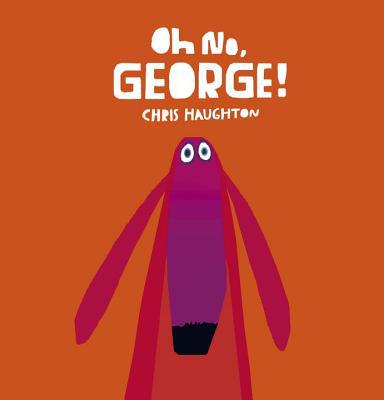 the picture book section and sat on a cube. Two little girls came over and stood practically at my knees. A mom and an eight-month-old were on my left, a very patient 15 month-old sat in the back. There were three other kids who hung around for the parts of the first story. Then they kind of sighed and wandered off. Clearly, they wanted JP. I smiled ruefully at this and kept reading.
One little girl had taken to just resting her whole head, turned to the right, on my knee so she was three inches from the books. When I had asked her what her name at the start of story hour, she said almost sardonically, "Eve, the big sister," and she pointed at a tiny tot in a snuggli. I liked these kids immediately. They were ready to be engaged and have fun.
They guessed along with me during the reading of Oh No, George! as to what George do next. Would he eat the cake? Would he chase the cat? These kids were rapt and willing participants in the guessing game. A very honest little girl, in response to one of the questions about what George would do, simply looked at me and said, "I don't know." That's why little kids are great. They just say it like it is. They're not worried, yet, about what the right answer is, they just know what they know.
I felt honored that after my last book, one of the kids picked out a book and asked me if I'd read it.