In our shops in the woods, in the towns, everywhere
Through the long, long pandemic, booksellers were there.
With their hands always chapped and their masks on tight,
Selling books in the daytime, filling orders at night.
The politicians howl, and the customers growl,
But we all mask on.*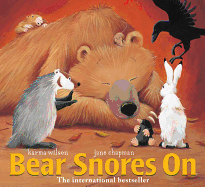 A tiny population gets their shots right away. But our staffs still wait, so closed many stay.
We cry "too scary, too soon, too hard!"And deliver all the purchases to the customer's yard.
The numbers keep climbing, and our savings long gone,
But we all mask on.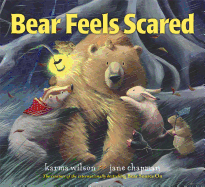 We finally open, and a shopper peeks in. We cry "Welcome back!" and more people drop in.
"Hi friends!" we greet. "Long time, no see!" And we offer staff picks and some local herb tea.
They ignore social distance and our stickers on the floor.
But we all mask on.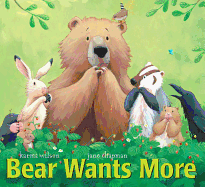 A grandpa comes by, sniffs-snuffs at our sign. "I smell restrictions, but I'm just fine."
"I've had my shot," Grandpa says with a grin. "Take down this notice, open up, let me in."
And he browses and he touches all the merch on the shelf.
But we all mask on.
An internet troll tunnels up in our feed, and a sales rep calls to see what we might need.
We think "What a day! What a year it's been." (and we know that they shopped with their Prime since then.) But we all mask on.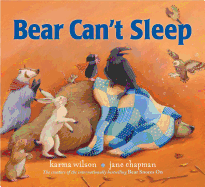 In a shop in your town, bookselling goes on. Not waiting 'til the day when the risk is all gone.
We open doors and windows, let the breeze blow through.
Til the spring pollen count makes a staffer
AACHOOO!
She blows and she sneezes and the whole store freezes…..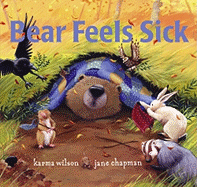 And the manager calls "Get a test, right away! Take your sweater, take your lunchbox, leave for the day. We'll call you tomorrow, and again after three. We'll cover your shifts, and your calls, you'll see."
And the customers grumble, and they mumble and roar. Staffer then points toward the still open door:
"You've stayed in your homes and you've all been well. But me? I was working and I'm tired as hell. And now you're complaining, and you won't wear a mask? Why not comply with this one little ask?"
Her boss gently soothes: "Don't worry, don't fuss. Take Sunday off, have a day that's for us."
Staff gulp and they gobble and they sigh with delight. They read all day and they sleep one whole night. When the Monday alarm sounds just before dawn,
We'll head back to work with our face masks on.
*today's post is both a response to changing CDC guidelines and an homage to the award winning Bear series written by Karma Wilson and perfectly illustrated by Jane Chapman, published Margaret K. McElderry Books, an imprint of Simon & Schuster. Not only is this beloved series a staple on bookseller shelves, but Bear's perseverance while surrounded by others who simply do what they want in spite of his wishes is an example to shopkeepers everywhere. (also, they rhyme better than I do.)