I have had an inspiring, aesthetic vision. It was of a ShelfTalker post that shares great photos of the favorite personal bookcases or shelves of booksellers, authors, librarians or publishing professionals. That's where you come in. Each photo needs to be around 640px wide. It should come with a very brief description of why you love that particular bookcase. To give you a sense of things, here are a few examples.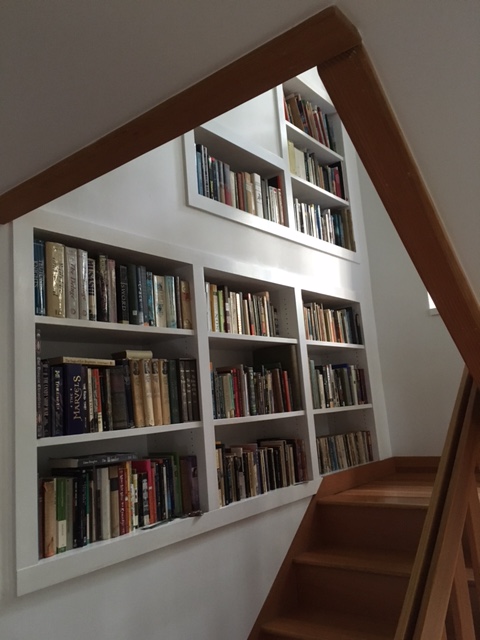 Kenny Brechner, DDG Booksellers This is my favorite bookcase from home, a built-in that follows you up the stairway. I love it for its beauty, but also because it was designed by my late father in law, who was a wonderful architect and a dear person. (Fun to spot: The Deluge)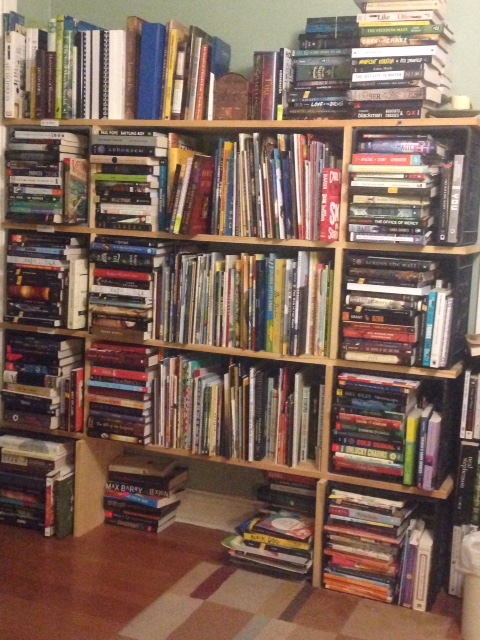 Marika McCoola, Porter Square Books (and an author): "This is my favorite bookshelf; it's my signed books that I keep in my old bedroom at my parents' house (to protect them while I live in a city where I'm constantly changing apartments. Everything horizontal is double-shelved and everything in the long middle section is signed. My mom is constantly sending me emails of books she's gotten from the library only to have me respond that they're on this shelf. Even though there's a classification system here of my own devising, she's terrified to look." (Fun to spot: Lexicon)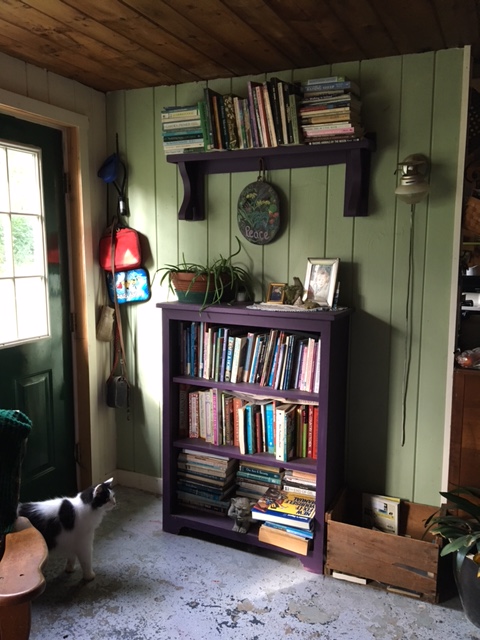 Karin Schott, DDG Booksellers: "This shelf is my how-to shelf. How to knit. How to cook. How to survive an apocalypse. Scruffer cat wonders if there is a book on catching mice. He fails miserably at it." (Fun to spot: Reader's Digest How To Repair Everything.
You get the idea! Send me your favorite personal bookcase to kenny AT ddgbooks.com.