I don't usually write about adult books in this column, but every once in a while I just have to. It's not every day that a customer I've known for the entire almost 17-year life of the bookstore writes a novel. Stephen Kiernan has been shopping at the store forever. I've seen him go from Polk Award-winning journalist to a wonderful non-fiction writer. His first two books, Last Rites and Authentic Patriotism, were great sellers for us. We hosted launch parties for these books and celebrated with him.

A week from today, Stephen's debut novel, The Curiosity, comes out. I read a lot of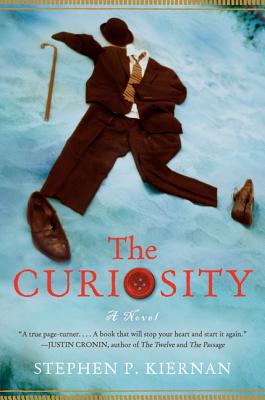 galleys, my staffers read a lot of galley, and we've all come to the conclusion that this has bestseller written all over it. Beautifully written, with a unique idea, this book is just, well, damn good. Told from different perspectives (this conceit only works when those voices all sound unique, and they do here) it's a complex story about scientific discovery, love and greed. A man has been found, frozen in Arctic ice, by Dr. Kate Philo, who has worked on reanimating smaller things found in the ice. Moral questions come into play: should she reanimate him, what are the consequences and what happens when Kate falls for the man she brought back to life, and how long can he live, and what are the motivations of all involved when the media circus starts.
This book reads like a great film, so it's not surprising the film rights have already been snapped up by some very smart producers. Here's what amazes me: I've known Stephen for years, his eldest son even worked for us one summer, and I had no idea that he could write so beautifully. Fiction and non-fiction are extremely different animals, and Stephen has shown versatility with both. The Curiosity grabbed me from the first page and I was riveted until the last. I cannot wait to celebrate this achievement with him at our event for him in August.
In the meantime, I will happily sell this wonderful book and watch, hopefully, as it hits the bestseller list.