Angst and anguish unquestionably have their role to play in literature. Some genres, like luxury vehicles that can only run on super premium gas, positively require them.  I know. I get it. Still, one can perhaps be forgiven for wondering if the peculiar strain of poetry entirely dedicated to conveying suffering, the sub genre I call Anguish Verse, that style which so commends itself to Poetry Readings in bookstores, is really quite the thing. Every occupation has its hazards, of course. Someone has to convey nuclear waste from the reactor to the underground cave.  Poetry reading  are going to be held and we are going to host them. Nonetheless, let us put fatalism aside for a moment and think more deeply about this matter.
First we have to consider whether Anguish Verse poses a health risk to its listeners. Certainly, one cannot read or hear a few lines of Anguish Verse without composing some oneself. There is a obviously a kind of baleful contagion at work. The other day, for example, after reading some Anguished Verse I found myself dispensing some myself almost automatically.
NOT CORNFLAKES
The box was filled not
With corn flakes but with
The shards of my father's skull
Drenched in bowl blood
My spoon of anguish with
Which I remember that morning
My brother's arm gnawed
On like a sausage link
Every shattered breakfast is a
Tine of pain seared and frosted these
Are no cornflakes
And what of the words themselves.  Are they not too suffering from this ill usage? Perhaps we should stop feeling sorry for ourselves and be more concerned about them.  To find out more I decided to ask one of the words found prominently in almost any collection of Anguish Verse: Shattered.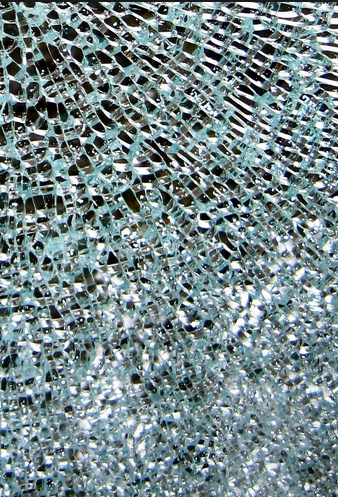 Kenny: Hello there Shattered.
Shattered: Hi there yourself.
Kenny: Hmmn. I'm wondering if constant use in anguished verse causes words such as yourself any discomfort.
Shattered: It's a nightmare from which there is no awakening. We talk about it  all the time at AVWABA.
Kenny: AVWABA?
Shattered: It's a support group for Words overused in Anguished Verse. It stands for Anguished Verse Words Against Being Anguished
Kenny: Wow. Can I ask who the members are?
Shattered: Sure, just off the top of my head some of my AVWAbA friends are drenched, socket, furrowed, butchering, searing, blood, damp skin, spoil, boil, entropy, decay, winces, clots, scalp, plies, plucking, gutting, stain, spalting, and sliced.
Kenny: I see. Let me ask you something. Would it mean anything to you to be used in a different context once in a while?
Shattered: Oh, we'd love that, Kenny. We're more typecast than Steve Buscemi. Enough already with all the lacerated emotions. Not to go first person on you but it is positively shattering.
Kenny: Help is on its way!
And so I turn to you. We cannot turn our backs on these ill-used words. It is time for us all to take the Cheerfulness Challenge. The winner will best use all the following words,
drenched, socket, furrowed, butchering, searing, blood, damp skin, spoil, boil, winces, clots, scalp, plies, plucking, gutting, stain, spalting, sliced, and shattered.
in a poem which is entirely cheerful. Post your entries below. The Winner and Runners Up will be awarded sensational unnamed prizes, and the knowledge that they have brought succor to a set of truly suffering words. Not only that, but since the winners will be posted in April, they will have helped celebrate National Poetry Month.