Shelf Awareness just sent me this and I love it.  Even though I don't watch The Bachelor (I mean, really, just how many of these people stay together and how much crying can you take in an hour?), I love that Harlequin is involved.  To me, The Bachelor is a fantasy happily ever after as romance novels are.  The two are a match made in heaven.
Here's the article from Shelf Awareness (thanks for sending it to me!).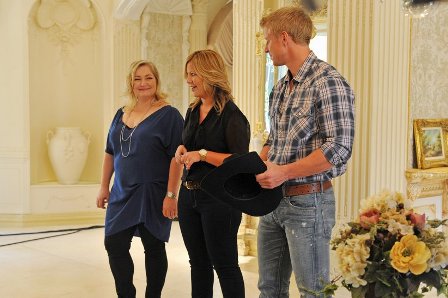 Monday night's episode of the ABC reality show The Bachelor will feature a special "group date" where the 13 competing women will pose for the cover of a Harlequin novel with Bachelor Sean Lowe. Harlequin creative director Margie Miller (left) will shepherd the group through hair, makeup and wardrobe, and then have them pose for several cover scenarios. Miller and Harlequin brand representative Michelle Renaud (center) will select the winner, for her "ability to pose in a polished and unaffected manner and convey a genuine connection with Sean." She'll receive a three-book cover-model deal with Harlequin.
Bottom Line:  I may just have to watch this episode.
Follow me on Twitter, Facebook, Goodreads and my new website.